1. Add the teen driver to an existing policy
In general, it's cheaper to add a teenager to an existing policy than to buy a separate plan. Insurance companies offer the deepest discounts to customers who buy coverage for several cars, especially if those clients purchase other products like life insurance.
There is one exception.
Many insurers rate teens on all the vehicles listed on the policy. If the policy covers several pricey cars, the premium will skyrocket even if the teenager never drives those cars.
Insuring a cheaper car for the teenager on a separate policy would make sense in that scenario.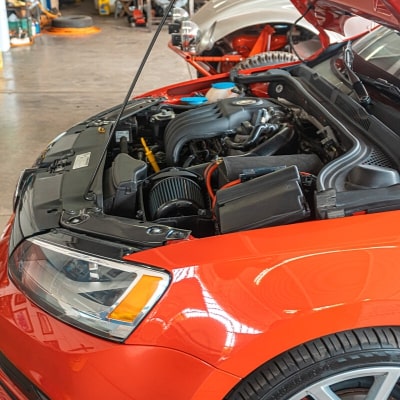 Get the right coverage for all your vehicles and pay less. Compare quotes in minutes with Pretected.
Get a Quote
2. Choose the right vehicle
Insurance companies reward families who choose safe, sensible cars.
The IIHS publishes an annual list of the best used cars for teens. The National Highway Traffic Safety Administration (NHTSA) is a great resource for safety ratings.
Size and weight matter. Tiny cars just don't fare well in crashes, and their passengers usually don't either.
The IIHS recommends midsize or larger cars and crossover vehicles.
Steer clear of sports cars and vehicles with high horsepower. They are not only costly to insure, but they encourage speeding and other risky behaviors.
3. Stock up on safety features
Cars with certain safety features are cheaper to insure.
Electronic stability control (ESC), for example, makes driving safer on curves and slick surfaces. ESC was mandated as a standard feature starting with 2012 models, and is on many slightly older cars.
Anti-lock brakes, anti-theft devices and lane departure warning systems also impress providers.
It's worth mentioning that seat belts might still be the most important safety feature. According to a NHTSA study, even air bags are less effective than seat belts in saving lives.
Buckle up, and insist that your passengers do the same.
More: Should you get car insurance from Costco?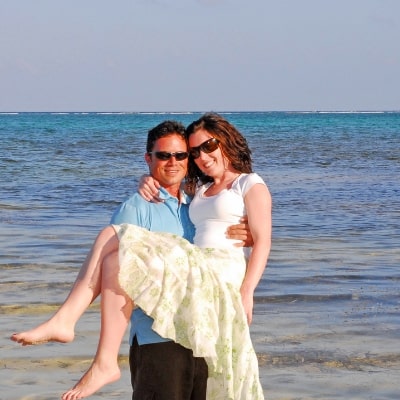 Find an affordable life insurance policy to keep your loved ones protected. Get a free quote from Quotacy in under five minutes.
Get a Quote
4. Compare insurance companies
It never hurts to do a little research and shop around, as some companies are more teen-friendly than others and may be willing to provide a special car insurance discount. Erie Insurance, for example, offers a discount of up to 20% for drivers who are under the age of 21, unmarried, and live with their parents.
The best time to start browsing is before the learner's permit is issued. Search online for rate comparisons on auto insurance for young drivers.
Local independent agents who work with several companies can also point shoppers in the right direction.
On the flip side, it's sometimes better for parents to stick with their current insurer. Providers are often willing to forgive minor accidents if they have a longtime relationship with the policyholder. Plus, a multivehicle discount can save more money than a cheaper rate.
5. Get a firm quote
When asking about rates for your teen, be as specific as possible about the vehicle you want to insure. Agents can toss out a ballpark figure based on the make, model and year, but the vehicle identification number, or VIN, locks in the rate.
The quoted rate will be inaccurate if dings on a kid's driving record are discovered. If there have been any accidents or tickets, be honest about it upfront.
Get a definite answer before you cancel an existing policy or pay the first month's premium.
6. Ask about special discounts
Insurers love teenage drivers who make good grades. Allstate's Smart Student program, offering discounts of up to 35%, is a good example. In the eyes of the insurer, responsibility and initiative with school translate to a safe and responsible teen driver.
Check with your insurer to see their minimum grade requirements, and keep that glowing report card handy. Families that don't qualify at first can ask for the discount when grades improve.
Some providers offer additional discounts for completing approved drivers' education programs or defensive driving classes.
Teens who attend college at least 100 miles away and leave their cars at home are eligible for student-away discounted rates.
More: Top car insurance discounts
7. Modify your existing car insurance policy
If your teen drives an older vehicle that isn't worth much, consider dropping the collision and comprehensive coverage to reduce premiums. You may be paying more in premiums than you would recoup from the insurance company if the car were totaled or stolen.
Consult Kelley Blue Book online to find out what your cars are worth.
Conversely, raising comprehensive and collision deductibles to at least $1,000 accomplishes two things: It lowers premiums and removes the temptation to file small claims that might lead your insurer to raise your rate.
8. Consider a graduated driver's license program
All 50 states and the District of Columbia offer graduated driver's license (GDL) programs for fledgling drivers, which proceed at a slower pace and gradually add privileges. Programs vary by state, but most have an intermediate licensing requirement between the learner's permit and a full license.
In the intermediate period, new drivers have a chance to gain some experience and earn their parents' trust. They have to follow certain rules such as not driving unsupervised at night or carrying more than one passenger.
GDLs have been shown to reduce accidents, and that lowers everybody's insurance rates.
9. Suggest that your teen delay getting a license
Persuading kids to delay driving is tough, but auto insurance for young drivers gets cheaper each year through age 19.
More and more teens appear to be holding off. In 1983, 46% of 16-year-olds were licensed; after 31 years, the number had decreased to 24%, a study from the University of Michigan Transportation Research Institute reveals.
Some kids said they were too busy to learn to drive while others cited the expense and hassle. A surprising number said they just preferred walking, biking, or taking public transportation.
Pitch this as an opportunity to become part of an exciting national trend. It never hurts to ask.
10. Encourage safe driving practices
Accidents and tickets have a huge impact on auto insurance rates, but there are far better reasons to slow down and pay attention.
Speed is a factor in 31% of fatal accidents involving teens, according to NHTSA.
The agency reports that among teenagers who text, 1 in 3 admits to texting while driving. Texting increases the risk of crashing by a factor of 23.
Distracted driving, such as eating, gabbing with passengers, applying makeup or messing with the radio, is a factor in 15% of accidents with injuries.
In short, one of the best ways to save money — and lives — is to drive safely.
11. Monitor young teen drivers
In 2008, an Iowa woman snooped around and found a bottle of vodka under the seat of her teenage son's car. She promptly sold the car.
"Call meanest mom on the planet," her ad read.
Even the brightest teens sometimes make boneheaded decisions. The potential consequences, like DWI, are outrageously expensive at best and tragic at worst.
Many providers offer teen-driver programs with monitoring devices. American Family's Teen Safe Driver program, for example, uses an app to score teens on their driving safety in real time. Enrollment in the program offers parents a 10% discount on insurance after one year and a better sleep at night.
Even snooping is better than nothing. Don't hesitate to be the meanest mom or dad on the planet.
Sponsored
Compare car insurance and save up to $500 a year
If you haven't compared car insurance recently, you're probably paying too much for your policy. Getting quotes from multiple insurers used to be time-consuming, but today's technology makes it easy.
Using a free site like Pretected is easy and could help you save up to $500 a year on car insurance. In mintues, their "smart matching" system will provide tailor-made quotes from insurers that can meet all of your coverage needs - and your budget.
Stay protected on the road and find more affordable car insurance in minutes with Pretected.