1. The marriage discount
Provided by companies like Progressive, State Farm, American Family and USAA.
Like a nosy relative, insurers are always wondering when you'll finally get hitched.
That's because, statistically, married people tend to file fewer claims than singles. (They're also more likely to buy car insurance or life insurance, so insurers are probably happy to keep their business.)
Whether or not getting married makes you more mature, responsible and financially stable, tying the knot can translate into a discount depending on your insurer and state of residence.
Your provider may offer a lower initial rate based on your marital status, or they can offer discounts that will typically be around 5%.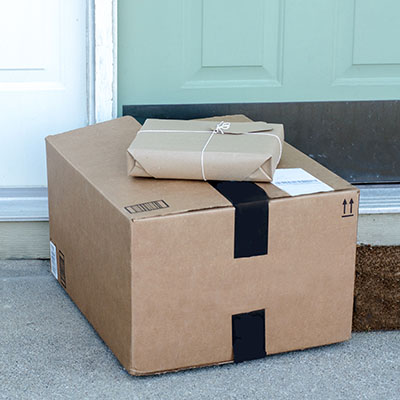 2. The fortress discount
Provided by companies like State Farm, Amica, Farmers, Travelers and Nationwide.
Extreme weather events are becoming more common, and insurers are happy to cut you a deal for powerful upgrades that can protect your home.
Marcio Pepe, founder of insurance startup getaquote.com, says "the hurricanes on the East Coast, hailstorms in the South, tornadoes in the Central U.S. and the horrific fires in the West Coast" are all driving up costs.
Some protections that can trigger a discount include:
Hurricane shutters.
Roof or hurricane straps.
Hail-resistant roofing materials.
A whole-house generator.
A fire sprinkler system.
Lightning protection systems.
Smart smoke alarms.
Water sensors that detect leaks.
The availability of these discounts will depend on your insurer and state. In Florida, for example, almost all insurers will offer discounts for hurricane straps, which keep your roof from flying off amid extreme winds.
Complexity matters too. You might expect to receive a 1% discount for storm shutters, while a leak detection system with an alarm and automatic shutoff might deliver a 4% discount.
Considering how expensive some of these upgrades can be, your discounts might never make up for the cost. But if you're planning to install them anyway to protect your family and property, be sure to reach out to your insurer.
3. The mortgage-free discount
Provided by companies like Chubb and Allstate.
While carrying a higher or lower balance on your mortgage won't affect your insurance rates, paying off your mortgage completely can earn you a significant discount.
Achieving mortgage freedom tells insurers that you're a responsible homeowner who would never default on their bills. The other assumption is that you will have more money available to make repairs and maintain your home, leading to fewer claims.
Let your insurer know when you have paid off your mortgage and ask whether you are entitled to a discount. If the answer is no, shop around because another company might cut you a break of up to 10%.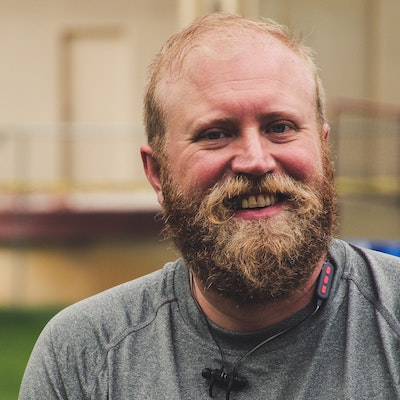 Sign up for Credit Sesame and see everything your credit score can do for you, find the best interest rates, and save more money at every step of the way.
Get Started—100% Free
4. The retiree discount
Provided by companies like The Hartford, Allstate and Farmers.
Retirement comes with many perks, like an end to the daily commute, sleeping in on Mondays and, yes, better home insurance rates.
Many providers offer discounts to retired homeowners who are at least 55 years old. These discounts can reach up to 10%, depending on the company and state where you reside.
Insurers expect retirees to spend more time at home, which means you may notice fires or leaks right as they happen. And being home during the day makes burglaries far less likely.
Be aware, though, that other retirement plans can also affect your rates. If you're going to retire with a healthy amount of cash and spend your winters on a beach in Portugal, your insurance company will want to know. You may need to pay for an addition to the policy if your home is vacant while you're gone.
5. The good credit discount
Provided by companies like American Family, Travelers, Allstate, Progressive and Nationwide.
The three little numbers that make up your credit score are tied to more than your interest rates. Good credit can snag you a discount of as much as 20% on your home insurance, depending on your location and provider.
Why? Studies have determined that the same information that makes up your credit score can effectively predict your likelihood of making an insurance claim.
Similar to the FICO scores most people are familiar with, credit-based insurance scores take into account your payment record, debt level, length of history, number of recent applications and mix of credit types.
The use of credit information in setting home insurance rates remains controversial and is banned or restricted in states like California and Massachusetts. In the District of Columbia, regulators insist that if insurers use a credit score to determine rates, they must also take improvements to your score into consideration.
FICO estimates that credit-based insurance scores are used by 85% of home insurers in states that allow them, so it's best to boost your score as much as possible.
How to get these and other discounts
These are just a few of the many discounts available, but remember: Not all discounts are offered by every insurer in every state, and they don't all apply automatically. You have to call and ask.
Plus, some insurers will cap the value of your discounts. Even if you qualify for 50% off your premiums, your discounts might be capped at 30% or 40%.
That said, if your current insurer isn't willing to cut you a deal, it may be time to look elsewhere.
It's good practice to review your policies every six months and to shop around for the best rates and coverage. Quote comparison sites can get the job done in minutes, so do the same for your car insurance and health insurance.
Different insurers use very different calculations to determine your premiums. Cheaper isn't always better if a policy omits critical coverage — but if you don't bother to compare, you could be overpaying for the same protection.
Sponsored
Compare insurance quotes and save money
Did you know that you could be saving some serious money just by switching insurance companies?
It's true. You could be paying way less for the same coverage. All you need to do is look for it.
But don't waste your time hopping around to different insurance companies. Use a website called SmartFinancial to see all of your options at once.
SmartFinancial will provide you with a tailor-made list of possible policies from all major and most relevant insurance carriers.