Car insurance shields you from liability for damage you may cause to another person's car, property or body. It also protects you from expensive damage to your own vehicle whether from a collision, extreme weather, theft or other causes beyond your control.
That said, understanding why car insurance is important is one thing. Actually choosing the best plan for you (without breaking the bank) is another.
But you'll learn everything you need to know if you read on.
What is car insurance?
Car insurance is an agreement between you and an insurance company that protects you financially in the case of an auto accident or theft.
You agree to pay a monthly (or annual) premium.
Your insurance company agrees to protect you financially if you get into a car accident.
It's that simple.
Car insurance is mandatory in almost every state and driving without it not only puts you at financial risk, but legal risk as well.
Each state has its own laws regarding minimum coverage. But as you'll soon see, these minimum coverage limits may not be much help in the case of a serious accident.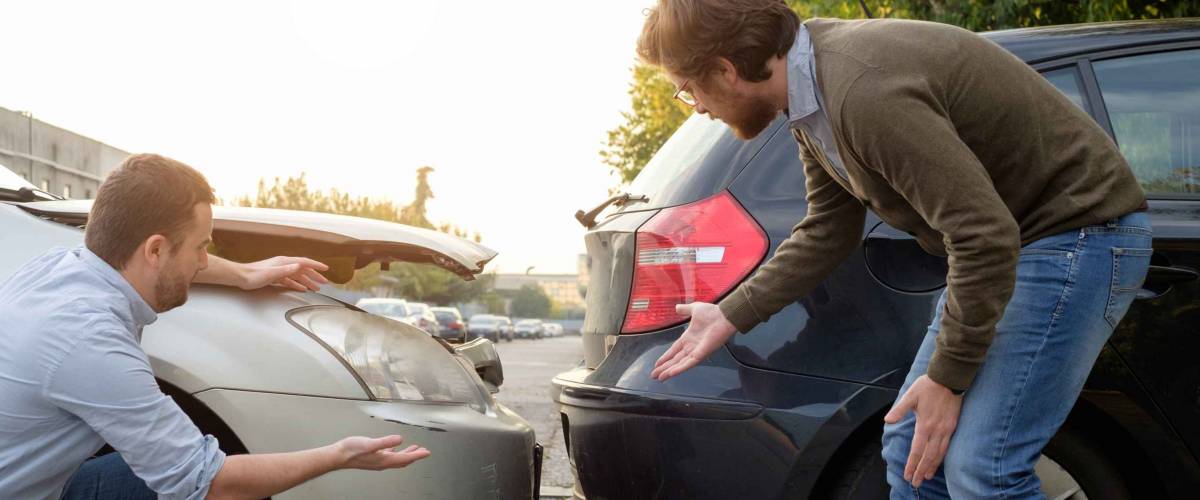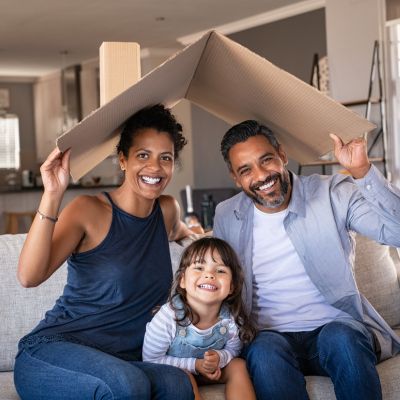 Home insurance is an essential expense – one that can often be pricey. You can lower your monthly recurring expenses by finding a more economical alternative for home insurance.
SmartFinancial can help you do just that. SmartFinancial's online marketplace of vetted lenders allows you to quickly shop around for rates from the country's top insurance companies, and ensure you're paying the lowest price possible for your home insurance.
Explore better rates
What does car insurance cover?
This is where things start getting complex. When buying an auto insurance policy, the type of coverage you choose will determine what is covered in an accident. Some types of coverage are mandatory, while others are optional.
To make matters more confusing, not all states play by the same rules in terms of coverage.
Let's put that confusion to rest by breaking down the fundamental types of coverage into easy-to-understand terms.
Liability coverage
Liability coverage is the "meat" of most car insurance policies and is required in most states. It is the coverage that protects you if you cause an accident that damages another person's vehicle, property, or body.
Liability coverage is often divided into bodily injury liability and property liability. When choosing your plan, you'll have to decide how much coverage you'll want for each.
The minimum required coverage varies significantly by state, and oftentimes, you'll want to exceed the minimum.
For example, in California, you're only required to have $15,000 of coverage (per person) for bodily injury liability. If you injure someone with your vehicle and that injury leads to $50,000 in medical bills, you'll have to make up the $35,000 difference out of your pocket (or your assets could be seized).
But if liability insurance covers damage done to others, what covers damage to your property?
That's where collision coverage comes in.
Collision coverage
Collision insurance covers damage to your vehicle during an accident (where another driver is not at fault).
This includes damage from a collision with another vehicle or inanimate object (tree, pothole, guardrail, etc.).
If you owe money on your vehicle, collision insurance is usually required. If you own your car outright, it's optional.
If another driver was at fault, damage to your vehicle should be covered by the other driver's liability coverage. Each state has its own rules on how fault determines payouts, so it's best to familiarize yourself with your state's policies.
Comprehensive coverage
Just like collision insurance, comprehensive insurance covers damage to your vehicle and is also optional if you own your car outright.
Here's the difference between the two:
Collision involves scenarios where you are in control or another driver is involved.

Comprehensive involves events beyond your control (theft, animal collisions, acts of God, etc.).
"Full coverage" is generally defined as a policy that includes liability, collision and comprehensive coverage.
Personal injury protection (PIP)
PIP insurance covers expenses and lost wages related to personal injuries suffered in an accident. PIP is sometimes referred to as No-fault insurance, and to understand it, we need to discuss the difference between "at-fault" and "no-fault" states.
Most states are considered at-fault states. This means that the driver who is at fault for the damages is responsible for paying them. If another driver is responsible for your injuries, their liability coverage should pay for your medical bills. To get reimbursed, you will have to make a claim with their insurance company.
In no fault-states, it works a bit differently. You make a claim with your insurance company no matter who is at fault. Instead of the other driver's liability insurance reimbursing your medical bills, these bills are covered by your PIP.
If you live in a no-fault state, PIP is usually required. To determine how much you need, you need to investigate how your health insurance plan handles car-related medical bills.
Uninsured/underinsured motorist coverage
Uninsured motorist coverage protects you and your passengers from accidents with other uninsured drivers. Normally (in at-fault states), if another driver causes an accident, their liability insurance would pay for your injuries and damaged property.
But if the at-fault driver doesn't have liability coverage, uninsured motorist insurance steps in to take care of medical bills, lost wages and sometimes even property damage.
In addition to protection from uninsured drivers, it also covers you if:
You sre the victim of a hit-and-run.
The other driver's insurance company denies the claim or goes out of business.
Many states require all auto insurance policies to include uninsured motorist coverage. If you live in a state where this isn't required, it can be an affordable and worthwhile add-on.
Underinsured motorist coverage is slightly different from uninsured motorist coverage (although they are often bundled together). Underinsurance motorist coverage takes care of your medical bills if the at-fault driver has insurance, but just not enough to cover your bills.
Gap insurance
Gap insurance protects those who loan or lease their vehicle. If your car is stolen or totaled in an accident, collision and comprehensive coverage will only reimburse you up to the actual cash value (ACV) of the vehicle.
After factoring in depreciation, this may be less than what you still owe on the car. Gap insurance will pay the "gap" between the ACV and your outstanding loan balance.
Roadside assistance
Roadside assistance is exactly what it sounds like—an optional policy add-on that covers the cost of flat-tire changes, gas delivery, battery jump-starts, and towing to a mechanic within a certain distance.
If you're not mechanically-oriented or don't live near friends or family who could help in case of a break-down, this can be a cheap and useful service.
More: 10 surprising things your car insurance covers
How much does car insurance cost?
In the U.S., the average car insurance premium is $563 for minimum coverage and $1,738 for full coverage.
That said, prices can vary significantly based on your unique circumstances. Here are the different factors that'll affect you much you pay:
Choice of coverage and deductibles - The more coverage you buy, the higher your car insurance premiums will be. Similarly, the lower your deductible (the amount you must pay out of pocket before your insurance kicks in) the more expensive your plan will be. When choosing coverage limits and deductibles, it all comes down to how much risk you want to take on.
Location - Car insurance rates vary by state. For example, full coverage costs over three times more in Florida (the most expensive state) than it does in Maine (the cheapest state). These differences are due to minimum coverage laws, weather conditions, crime rates, percentage of uninsured drivers, and many other factors.
Type of car you drive - Safe, reliable, and easy-to-fix cars are the cheapest to insure. That's why SUVs and CUVs are usually the most affordable, while high-end sports cars and luxury vehicles cost a pretty penny. In 2020, the cheapest new car to insure was the Mazda CX-3, while the most expensive was the Mercedes AMG GT R.
How much you drive - The more you drive your car, the more chances there are for you to have an accident. Because of this, the car you use for a long daily commute will cost more to insure than your Sunday joy-ride car (assuming all other factors equal).
Age - Insurance rates are typically higher for adults under 25 years old. Due to a lack of driving experience (among other factors), this group is more likely to get into accidents than older, experienced drivers.
Past driving record and history of claims - Insurance companies offer lower prices to those with sparkling driving records. For them, it's less risky to insure a safe, responsible driver than someone whose record is littered with accidents and traffic violations. The good news is they typically only look three to five years in the past. So if you've had some bad luck with accidents, they won't stay with you forever.
Credit history - Your rates may also vary depending on your credit history. This may not seem relevant (or fair), but insurance companies base their decisions on data. And data shows that those with poor credit are riskier to insure.
Insurance company you choose - Some auto insurance companies are more expensive than others, and it pays to price shop. That said, in some cases, you get what you pay for. Before deciding on a company, do your due diligence and investigate their track record.
How to reduce auto insurance premiums
Before pulling the trigger on a new auto insurance policy, here are some effective strategies you can use to save money on your premiums.
Avoid overinsuring - Full coverage may give you peace of mind, but is it really necessary? If you're driving an old vehicle that's only worth a few thousand dollars, collision and comprehensive may be overkill.
Pay annually instead of monthly - It's almost always to pay your annual premium in full.
Bundle your insurance - You can often reduce your premiums by bundling your home and car insurance together (or insuring multiple cars/drivers with the same company).
Price shop - Websites like Assurance can help you quickly compare prices among different insurance companies.
Take advantage of discounts - Many companies offer special discounts for low-mileage drivers and those with good driving habits. However, this may involve tracking your driving behavior via a phone app or plugin device, which introduces some privacy concerns.
Work on your credit score: Your credit score may be one of the reasons your car insurance rates are higher than expected, despite having a solid driving record. Here's how you can boost your credit score.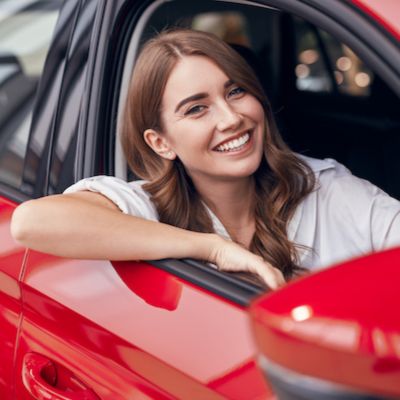 Auto insurance is essential, but that doesn't mean you need to spend a huge chunk of your paycheck on it.
With SmartFinancial's online marketplace of vetted lenders, you can quickly shop around for rates from the country's top insurance companies and make sure you're paying the lowest price possible.
Compare rates
How do car insurance claims work? You now know how to choose the correct coverage and slash your premium costs…
But what happens when you get into an accident and actually need to use that insurance?
Well, before you do anything, there is one question you need to ask yourself...
Is it worth getting insurance involved?
If it involves another driver, the answer is almost always yes. The only exception would be if it's an extremely minor issue that can be settled privately.
On the other hand, if you accidentally back into a pole, for example, and the repair cost likely won't exceed your deductible, then it wouldn't make sense to file a claim.
If the repair cost is less than your deductible, you'll have to pay for the repair yourself anyway. And by filing a claim, your insurance provider may raise your rates when it comes time to renew.
That said, let's say the situation warrants a claim. Here's how the process works.
How to file a car insurance claim
The first step to filing a claim begins at the scene of the accident.
Start by calling 911 to get the police on-scene for a police report.
Before leaving the scene, you'll also want to gather: The names of witnesses, police officers, and other drivers involved The policy numbers, and license plates of all involved parties Photos and videos of the accident scene and damage
Whatever you do, do not admit or discuss who you think was at fault to the other driver, the police, or witnesses. Just state the facts.
After leaving the scene, you'll want to start filing your claim(s) as soon as possible.
This process will look different depending on the state you live in and who was at fault, but here are some general guidelines:
If you live in a no-fault state: File a claim with your insurance company
If you live in an at-fault state, but you were not at fault: File a claim with the other driver's insurance company. It's still a good idea to contact your insurance company though, as they can assist you in the process.
If you live in an at-fault state, you're not at fault, and the other driver is uninsured: File a claim with your insurance company (if you have uninsured motorist coverage).
If you live in an at-fault state and you were at least partially at fault: You'll likely have to file claims with both insurance companies. The other driver is responsible for filing a claim with your insurance company to cover their damages.
As you can see, filing a claim isn't always straightforward. To be safe, it's a good idea to call your insurance company and ask them how to proceed.
Once you file a claim with the appropriate company, you'll be assigned a claims representative who will guide you through the process. This process typically involves submitting paperwork and some sort of investigation.
This may require examining the scene of the accident, reviewing medical records, and inspecting the damage done to the vehicle. It's important to not fix or alter anything until this inspection takes place.
Once the investigation wraps up, a payout is made. Depending on your state and circumstances, this may mean a payment to you or payment directly to the repair shop.
Sponsored
Unexpected vet bills don't have to break the bank
Life with pets is unpredictable, but there are ways to prepare for the unexpected.
Embrace Pet Insurance offers coverage for treatment of accidents, illnesses, prescriptions drugs, emergency care and more.
Plus, their optional wellness plan covers things like routine vet trips, grooming and training costs, if you want to give your pet the all-star treatment while you protect your bank account.