Health care costs continue to climb
Here's the backdrop: Health care costs are soaring in the U.S., with more Americans unable to afford this basic need. What's more, insurance seems to cover less. At a time of rising interest rates and inflation, some Americans have responded by ignoring health issues to save cash.
A recent report from the Federal Reserve states that more than 1-in-4 Americans — 28% — were skipping medical care due to rising costs. That marks a jump from 24% in 2021 and 23% in 2020.
So who's making out? Insurers. Over the last 10 years, and only with the interruption of the pandemic, "The health insurance industry continued its tremendous growth trend," according to the National Association of Insurance Commissioners.
As of 2021, U.S. health care spending grew 2.7% to $4.3 trillion — or $12,914 per person, according to the Centers for Medicare & Medicaid Services. At the same time, health care coverage is also severely lacking. There were 27.3 million Americans under 65 who were uninsured in 2021, according to the latest numbers from the Center for Disease Control and Prevention. While this was down from 2020 levels, many still lack a family doctor.
Meanwhile, the U.S. continues to grapple with a shortage of family physicians — more than 100 million Americans, or about one-third of the country, "fac[e] barriers to accessing primary care," according to the National Association of Community Health Centers. And about one quarter of them are children.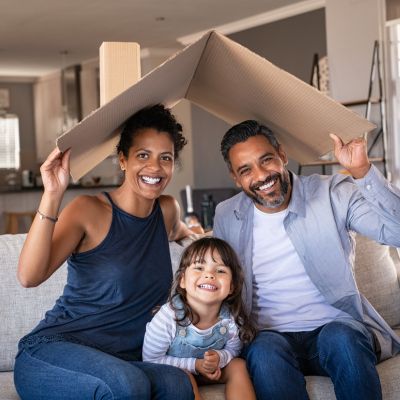 Home insurance is an essential expense – one that can often be pricey. You can lower your monthly recurring expenses by finding a more economical alternative for home insurance.
SmartFinancial can help you do just that. SmartFinancial's online marketplace of vetted lenders allows you to quickly shop around for rates from the country's top insurance companies, and ensure you're paying the lowest price possible for your home insurance.
Explore better rates
Family physicians struggling
The doctor shortage comes down to pay. Family physicians tend to make far less than their specialist counterparts. While an initial consultation with a doctor will cost around $100-$200, visiting a specialist hits an average of $250 as an initial cost, according to International Citizens Insurance.
If Americans fall into both categories of remaining uninsured and without a family doctor, they could wind up spending large amounts for care out of pocket. And the main reason many of these Americans are uninsured centers on those high insurance costs in the first place.
Insurance expenditures have grown at an enormous rate in the last few years, according to the Kaiser Family Foundation. Deductibles, or the amount you pay before insurance starts to pay, have nearly doubled over the last decade, coming to an average of $1,669, the report said. Salaries can hardly keep pace with that kind of price explosion.
Perhaps it's no surprise, then, that the U.S. remains last overall of the Group of Eleven (G-11) countries for its health care system as of 2021, according to the Commonwealth Fund. When it comes to affordability, administrative efficiency, equity and outcomes, America simply trails "far behind other high-income countries," the report said. On the opposite side of the health care coin, Norway, the Netherlands and Australia rank on top.
So what's a Chelsea to do? Far fetched as it may sound, if things keep going this way then maybe a medical degree will work out cheaper in the long run.
Sponsored
Unexpected vet bills don't have to break the bank
Life with pets is unpredictable, but there are ways to prepare for the unexpected.
Embrace Pet Insurance offers coverage for treatment of accidents, illnesses, prescriptions drugs, emergency care and more.
Plus, their optional wellness plan covers things like routine vet trips, grooming and training costs, if you want to give your pet the all-star treatment while you protect your bank account.