1. Understand what a home health aide does
Home health aides are trained and certified to check their client's pulse, temperature and breathing, and to help manage medications. They're not nurses but often work closely with nurses and other medical professionals.
The aides also help with daily living tasks, including bathing, dressing, using the toilet and housekeeping. With a proper personality match, a home health aide can be a great companion for an elderly patient.
Note that these professionals are different from personal care assistants, who are unlicensed workers who help clients with housekeeping, meal preparation and other daily tasks.
Personal care assistants can provide only limited help with health care needs, such as driving patients to appointments, picking up their medications and helping their clients stay socially and physically active.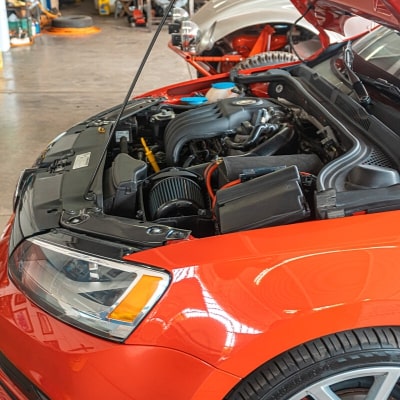 Get the right coverage for all your vehicles and pay less. Compare quotes in minutes with Pretected.
Get a Quote
2. Determine how much care is needed
Each person requires a unique amount of assistance or level of care.
For example, your dad may need help with routine day-to-day things, such as bathing, dressing, cooking and running errands. In this case, you could hire a personal care aide to assist him.
But if he needs help with both daily life tasks and medical care — such as taking his medicine, checking his blood pressure, doing therapeutic exercises and helping with his oxygen or other medical equipment — a home health aide might be a better option.
Finally, you'll need to decide how much time an assistant is needed. That could range from just three mornings per week to full-time care.
In fact, if your loved one needs someone available round-the-clock, you may be forced to hire two home health aides to accommodate.
3. Find an aide who fits your needs
There are two ways to choose a home health care aide:
Through a home health agency that supervises health care aides;
Or by finding the right person on your own.
An agency caregiver can cost considerably more, but using an agency is often the far easier path.
Agencies interview and screen their aides and can steer you toward someone with the right skills and personality to meet your family's needs. Plus, if one aide doesn't work out, an agency can offer you another.
To find Medicare-approved home health agencies in your area, visit the Home Health Compare section of Medicare's website, Medicare.gov.
Hiring a helper on your own is a bit more work, and you won't have a company to assist you if a problem occurs or you need to replace the aide.
Keep in mind some independent contractors may be uninsured. Your loved one's homeowner's insurance policy may cover a portion of worker's compensation, but they might need additional insurance to avoid liability.
That said, independent aides are often more flexible because they don't have to adhere to strict agency rules.
To find them, ask for referrals from your doctors or friends. You can also search on portals like Carelinx, an online platform that helps you hire, manage and pay home caregivers.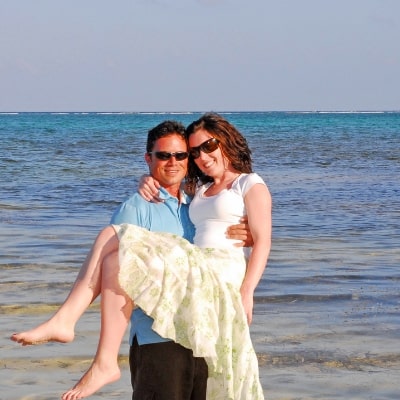 Find an affordable life insurance policy to keep your loved ones protected. Get a free quote from Quotacy in under five minutes.
Get a Quote
4. Calculate your budget
Home health aides earned a median hourly wage of $27 in 2021, according to Genworth, but this figure varies by region.
For example, in Washington, aides earn $34.50 per hour, while in Louisiana, the pay is just $19.50.
The scope of practice of a home health aide also varies by state, so make sure they can legally provide the care your loved one needs. If not, you'll need to hire a provider with more credentials, such as a registered nurse.
If you're budgeting for several years of care, don't forget to factor in inflation and rising wages. The cost for a home health aide today won't be the same in future years.
5. Figure out how to pay for a home health aide
There are several ways to make a home health aide more affordable.
Long-term care insurance
The first is long-term care insurance. This is a policy your loved one buys when they're younger to cover the future costs of in-home or nursing home care.
Both premium costs and the likelihood of rejection increase with age, so financial advisers recommend starting these plans between age 60 and 65. You can play it safe by starting even earlier, but the premiums will cost you over the years.
That's because long-term care insurance isn't exactly cheap. In 2022, the average annual premium for $165,000 of benefits costs $1,175 for a 60-year-old man, $1,900 for a 60-year-old woman, or $2,600 for a couple, according to the American Association for Long-Term Care Insurance. For inflation-protected benefits, premiums are even higher.
And if you end up not using your benefits, you would simply lose that money.
To avoid the risk of losing contributions, some retirees opt for a life insurance policy with a long-term-care rider.
These "hybrid" policies are more expensive than traditional long-term-care insurance, but if you don't use it all, your heirs will at least recoup some of the costs through a life insurance payout.
Make sure to read long-term-care insurance terms carefully. Some policies don't kick in until a doctor deems that a certain level of care is needed, while others require aides to have specific credentials.
Out of pocket
If your loved one skipped long-term-care insurance, they'll have to find ways to pay out of pocket.
If they're a homeowner, you may be able to cover costs with a home equity loan, home equity line of credit or reverse mortgage.
There are downsides to these options, so you may want to weigh the pros and cons with a retirement adviser. An adviser can also help calculate how much they can afford to safely withdraw from retirement accounts to cover health-care costs.
Health-related home care is also tax-deductible. Unfortunately, this does not include non-medical tasks unless your loved one is chronically ill and meets IRS requirements.
Government help
If your loved one has no long-term-care insurance and their assets are dwindling, they may be able to lean on the government for help.
Medicare may cover home health aide care under certain circumstances, such as if your loved one is homebound and requires intermittent skilled nursing care.
However, this does not include full-time care or homemaker services unrelated to their medical condition.
Medicaid home care assistance varies by state, but many programs cover both home health care and personal care, including help with activities of daily living.
Medicaid coverage generally has fewer restrictions than Medicare, and in many states, it even pays family caregivers.
Sponsored
Compare car insurance and save up to $500 a year
If you haven't compared car insurance recently, you're probably paying too much for your policy. Getting quotes from multiple insurers used to be time-consuming, but today's technology makes it easy.
Using a free site like Pretected is easy and could help you save up to $500 a year on car insurance. In mintues, their "smart matching" system will provide tailor-made quotes from insurers that can meet all of your coverage needs - and your budget.
Stay protected on the road and find more affordable car insurance in minutes with Pretected.