Why do Teslas cost more to insure?
While you're going to save hundreds a month on gas, any electric vehicle will generally cost you more to insure.
Why is that? Car insurance companies come up with rates based on a whole range of factors. So even if you have a spotless driving record, live in a low-crime area and take advantage of some driving discounts, your rate is still likely to go up compared to your gas-powered car.
That's because electric vehicles cost more outright and are more expensive to repair. The insurance company may deem you low risk to file a claim, but if anything happens to your car, it's going to mean costly repairs. So your premiums are set high to reflect that risk.
If your premium with a gas-powered car is $1,000 a year, you'll probably pay $1,250 with an equivalent electric car, according to ValuePenguin. As a luxury car, Teslas are pricier still.
Tesla car insurance costs by model
ValuePenguin has studied how much it would cost each year to insure the various Tesla models available. Among other factors, these averages assume the owner is a 30-year-old man with a clean record and good credit score living in Texas:
Tesla Model 3: $3,386
Tesla Model S: $4,956
Tesla Model Y: $4,275
Tesla Model X: $3,057
And other car companies, including Chevrolet and Ford, are offering Tesla a run for its money in the EV market, so be aware of the potential for higher insurance costs across the brands.
Of course, your rates will vary from insurer to insurer — which is why you should always compare quotes from multiple insurers.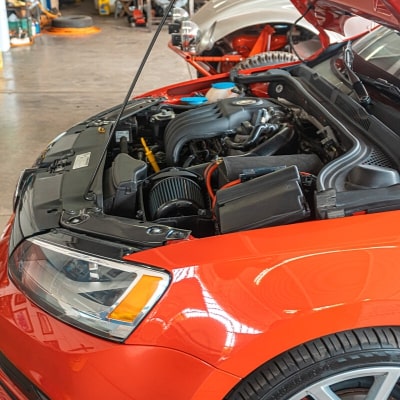 Get the right coverage for all your vehicles and pay less. Compare quotes in minutes with Pretected.
Get a Quote
How do other costs stack up?
Most electric cars generally cost more to buy than standard vehicles. And when they're damaged, you may have a harder time finding a mechanic qualified to repair them — in addition to requiring more expensive and difficult-to-source parts.
Damaged batteries can add to your repair costs. If your battery's leaking, your mechanic will have to take extra precautionary measures, which will be reflected in your bill.
Read more: What do Ashton Kutcher and a Nobel Prize-winning economist have in common? An investing app that turns spare change into a diversified portfolio
There's also the need for a charging station. You should expect to have to pay somewhere in the range of $200 to $1,000 to install your own charging station before you hit the road.
Nevertheless, you can expect your new car to incur lower maintenance expenses overall. Electric cars also don't need frequent oil changes or replacement radiator hoses, fan belts or gaskets.
So even with slightly higher insurance, your car budget shouldn't have to change drastically.
How to find lower car insurance
If you do purchase a Tesla or another EV and begin the process of switching over your insurance policy, don't forget to ask your insurer if there are any promotions or discounts you can take advantage of to lower your costs.
You may be able to bundle your other policies, like home or life insurance.
Insurance companies often give discounts to safe drivers with clean records. Don't be afraid to ask in case you've missed something in your own research.
But your best option to find savings when you're looking for car insurance is to shop around for rates. The Insurance Information Institute recommends you seek out at least three quotes before settling on an offer.
Sponsored
Compare car insurance and save up to $500 a year
If you haven't compared car insurance recently, you're probably paying too much for your policy. Getting quotes from multiple insurers used to be time-consuming, but today's technology makes it easy.
Using a free site like Pretected is easy and could help you save up to $500 a year on car insurance. In mintues, their "smart matching" system will provide tailor-made quotes from insurers that can meet all of your coverage needs - and your budget.
Stay protected on the road and find more affordable car insurance in minutes with Pretected.