What is a car insurance deductible?
A deductible is the amount of money you pay out of your own pocket on a claim before the insurance policy kicks in. A deductible acts as a shared risk between you - the policyholder - and your car insurance company.
For example, if you get into a car accident, you first pay the agreed amount "deducted" from your claim payment and then your auto insurer will pay for the remainder. The deductible amount can be a percentage of your auto insurance policy cost or a specific amount. Common deductible amounts are:
$100
$250
$500
$1,000
$2,000
Your deductible amount is established when you agree to the terms and costs of your auto insurance policy, and it is found on the front page (declarations) of standard auto insurance policies. Each state provides regulations on how deductibles are incorporated into the policy and implemented. This means deductibles vary state to state based on the coverage types.
The higher deductible amount you choose, the lower your premium will be. By taking a higher risk of paying more, insurance companies reward you by lowering your annual or monthly insurance costs. It's a bit of a gamble: Pay less for insurance and hope nothing goes wrong so you aren't out a big chunk of change, or pay more for insurance knowing your provider will cover the majority of the costs should anything go wrong.
To make sure you have the best policy that meets your needs, be sure to get quotes from multiple insurance companies to find the best rates and features for you.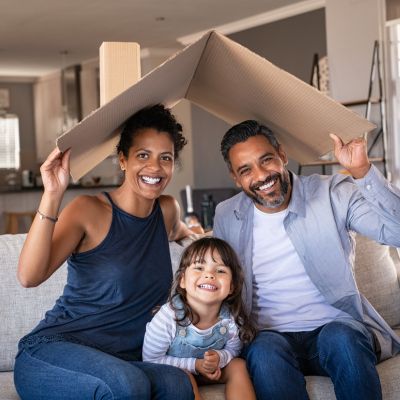 Home insurance is an essential expense – one that can often be pricey. You can lower your monthly recurring expenses by finding a more economical alternative for home insurance.
SmartFinancial can help you do just that. SmartFinancial's online marketplace of vetted lenders allows you to quickly shop around for rates from the country's top insurance companies, and ensure you're paying the lowest price possible for your home insurance.
Explore better rates
How a car insurance deductible works
As mentioned, deductibles are either a set dollar amount or a percentage of your policy premium. A set dollar deductible is cut from your total payment when filing a claim for a dollar amount deductible.
Example: If you have a $500 deductible and your insurance policy states you have an insured loss of $10,000, you will receive a claim check for $9,500 and you will have to pay the repair shop $500.
Percentage deductibles are calculated based on the agreed percentage of the insurance value. It mainly applies to homeowners insurance.
Example: If your home is insured for $100,000 with a 2% deductible, it means $2,000 is deducted from every claim you make. If you have an insurance loss of $10,000, you will receive $8,000 as payment and will have to pay the additional $2,000 out of your own pocket.
It's rare for an auto insurer to offer a car insurance deductible in this fashion, but many insurance companies provide discounts if you "bundle" your home and auto insurance through the same company and it is something to be aware of when selecting your policies.
Choosing your deductible amount
Remember, your deductible amount will affect the amount you pay for car insurance.
When a higher deductible makes sense
Choosing a high car insurance deductible is an excellent way to lower your monthly premiums.
However, since you will have to pay the difference if you file a claim, you should only go for a higher deductible if you have a good savings cushion. Having a solid emergency savings account means you can confidently pay higher amounts from out of your own pocket.
If you want to save money on your premiums, take time to set aside deductible costs in a savings account and keep it there so you don't get hit twice: once on the road and once in your wallet.
And while you may be a safe driver with a clean driving record, that doesn't mean there aren't uninsured drivers out there who can cause accidents at any point — just one more reason to stash away some cash. You might be involved in a collision and have to pay a deductible to fix your car even if it was not a fault accident.
When to choose a lower deductible
You should choose a lower deductible if you know you won't be able to sock away enough cash if you're in an accident and have to pay a deductible. This is especially true if you live in a congested area with a high chance of being involved in a fender bender.
Car insurance deductibles range between $100 and $2,000 and insurance agents will often suggest a $1,000 deductible as the sweet spot. Of course, paying $1,000 to have your car repaired after an accident is another hit to your wallet. If $100 makes you feel more comfortable on the road, understand you will pay a higher premium for that peace of mind.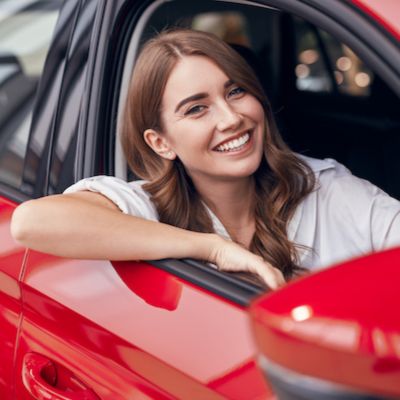 Auto insurance is essential, but that doesn't mean you need to spend a huge chunk of your paycheck on it.
With SmartFinancial's online marketplace of vetted lenders, you can quickly shop around for rates from the country's top insurance companies and make sure you're paying the lowest price possible.
Compare rates
What if you make a claim and can't pay the deductible?
If you're involved in an accident or your car is broken into, you need to file a claim to your auto insurer so that they can process your payment for any repairs or covered losses. Your insurance company will then write you a check for the amount it's responsible for, the minimum coverage, and you will have to pay for the remaining amount as the deductible.
But what happens if you file a claim and don't have the cash to pay the deductible?
Don't worry; you have a few options to get through this.
1. A payment plan. Talk with your mechanic and ask if they can waive your deductible amount or discuss a payment plan. This will help get your car fixed, get back to the road, and pay the remaining portion later.
3. Get a different mechanic. You are not restricted to the mechanic your insurance company suggests, nor are you restricted to the mechanic who provided a quote. If the repair costs are too much, you can take your car to a different repair shop. Taking a cheap car insurance check to another mechanic can help you land a more affordable repair deal.
3. A personal loan. If you are involved in an at-fault accident, and your vehicle and other parties need urgent fixing, getting a personal loan may be the best option. A loan will help you get back to the road faster and sets you up with a payment plan you can manage.
Car insurance deductible summary
A deductible is an amount you pay towards an insurance loss before your filed claim comes to action. The type of deductible you choose is based on several factors, such as the average cost of car insurance, your driving history, driving record, and your financial status.
Choosing a higher insurance deductible reduces your annual premiums and benefits insurers' numerous insurance discounts. On the other hand, selecting a lower deductible allows you to save towards the emergency fund but increases your annual premiums.
Make the choice that fits your wallet and gives you peace of mind.
Sponsored
Unexpected vet bills don't have to break the bank
Life with pets is unpredictable, but there are ways to prepare for the unexpected.
Embrace Pet Insurance offers coverage for treatment of accidents, illnesses, prescriptions drugs, emergency care and more.
Plus, their optional wellness plan covers things like routine vet trips, grooming and training costs, if you want to give your pet the all-star treatment while you protect your bank account.