Key car insurance terminology
Before going any further, it's important to refresh your memory on a few key car insurance terms.
Deductible
This is how much you must pay before your insurance covers the rest.
For example, let's say you have an accident, and it will cost $5,000 to repair the damage. If your deductible is $500, you must pay $500 of your own money towards the repairs. Your auto insurance will then cover the remaining $4,500.
If you have a $500 deductible but the total repair costs come to only $450, you must for the full amount.
Most deductibles apply per claim. For example, if you have another accident three months later, then you must pay the $500 deductible again. However, this is a small price to pay compared to the thousands you'd potentially have to shell out without adequate coverage.
Coverage limit
The coverage limit is the maximum amount your insurance policy covers. You are responsible for any costs that exceed the policy's limits.
Premium
A premium is how much you pay each month to maintain your policy. It varies — sometimes by a lot — based on your age, driving experience, the age and condition of your car and the insurance policy you take out.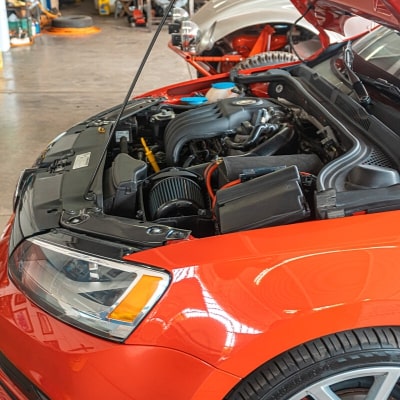 Get the right coverage for all your vehicles and pay less. Compare quotes in minutes with Pretected.
Get a Quote
Types of car insurance coverage Liability coverage
Liability coverage doesn't protect your car. Instead, if an accident is deemed "your fault," then liability insurance will cover anyone else who got hurt or anyone else's property that got damaged.
It's recommended that you have a lot of liability insurance. Even if it's not required by law, it's a good idea to have at least $500,000 that covers property damage and bodily injury.
That way, in the event of an accident, you won't have to use your own money to pay for the other driver's vehicle, their medical expenses, loss of wages and more.
Comprehensive coverage
Comprehensive coverage insures your car against theft and all damages not incurred by a collision, including repair costs and a replacement car.
Collision coverage
No matter who is deemed "at fault" for the accident, collision coverage pays the cost of repairing or replacing your vehicle.
Liability insurance only covers damage to your car if the other driver is deemed "at fault" and their policy can cover the damages.
If you have an accident that is deemed "your fault," then the other driver's liability coverage will not pay for the repairs to your vehicle. If you don't have collision coverage, you must pay for the repairs or replace the vehicle with your money.
Medical expenses coverage
Medical expenses coverage covers all reasonable medical expenses. It doesn't matter who's deemed "at fault" for the accident, and it covers passengers and family members if they were also involved.
Personal injury protection
Personal injury protection (PIP) is similar to medical expenses coverage but is more comprehensive. It can cover medical expenses, funeral costs, physical therapy, child care, a portion of lost wages and provide funds to the self-employed to hire subcontractors and complete outstanding work.
However, PIP usually comes with a deductible. As such, the premiums are higher than medical expenses coverage.
Twenty-two states across the U.S. require residents to either have PIP or at least have the option to add it on to their other insurance policies.
Guaranteed auto protection
Guaranteed auto protection (GAP) insurance is rising in popularity as new cars get more expensive and auto loans get longer.
Let's say you financed a brand new car but had a major accident a year later. In this instance, the insurance company only covers the car's market value.
While this may be a large chunk of money, it won't be enough to cover the loan. This is because new cars can drop in value by over 20% in the first year alone.
GAP insurance covers the difference.
How much auto insurance do I need?
Can I get away with a high deductible?
With a high deductible, your insurer will view you as a lower risk and will charge you lower premiums. If you go for a low deductible, the insurer will see you as a greater risk, so they'll charge higher premiums.
Make sure the discount in premiums quickly makes up for the extra cost of the higher deductible. For example, if the "high" deductible is $2,000 and the "low" deductible is $1,000, but the difference in annual premiums is only $100, it would take you 10 years of no-accident driving to break even. On the other hand, if the higher deductible takes $300 to $400 off your premium bill, you'll be caught up in less than three years.
How much liability insurance do I need?
You should protect yourself for the worst-case scenario, so equip yourself with coverage that includes property damage liability and bodily injury liability.
Sponsored
Compare car insurance and save up to $500 a year
If you haven't compared car insurance recently, you're probably paying too much for your policy. Getting quotes from multiple insurers used to be time-consuming, but today's technology makes it easy.
Using a free site like Pretected is easy and could help you save up to $500 a year on car insurance. In mintues, their "smart matching" system will provide tailor-made quotes from insurers that can meet all of your coverage needs - and your budget.
Stay protected on the road and find more affordable car insurance in minutes with Pretected.