For good drivers who have managed to avoid at-fault accidents, the solution is accident forgiveness.
Read on to find out how you may be able to add this benefit to your auto insurance policy.
What is accident forgiveness? Accident forgiveness is a facet of some car insurance policies that helps drivers save money. With accident forgiveness, your insurance rate shouldn't rise after your first at-fault accident.
Typically, you can either purchase or earn this policy feature through a good driving record. But different insurance companies will have their own approaches to this policy.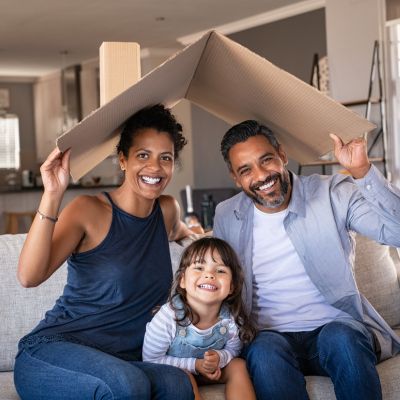 Home insurance is an essential expense – one that can often be pricey. You can lower your monthly recurring expenses by finding a more economical alternative for home insurance.
SmartFinancial can help you do just that. SmartFinancial's online marketplace of vetted lenders allows you to quickly shop around for rates from the country's top insurance companies, and ensure you're paying the lowest price possible for your home insurance.
Explore better rates
How does accident forgiveness work? Some insurance companies include accident forgiveness in their standard offerings, while others will make it available to purchase.
If you don't already have accident forgiveness, it doesn't hurt to ask your insurance provider about how to add it to your policy.
When you don't have accident insurance and you receive a traffic violation, you could face what's known as a surcharge (or penalty). Depending on your violation, this additional fee will be tacked on to your insurance premiums for about three years.
You could also face an increase to the premium itself for about the same amount of time, depending on the laws in your state.
Accident forgiveness basically gives you one do-over. If you cause an accident, it'll go onto your driving record, but you won't face surcharges or premium increases.
Note: If you have a few drivers listed under your insurance policy, the accident forgiveness policy generally covers everyone, but not on a per-driver basis. You'll be covered for a single accident for all drivers included in your policy.
How can I get accident forgiveness on my car insurance policy? Unfortunately, accident forgiveness isn't an option for all drivers. You'll generally have to have a spotless driving record and the policy only applies on your first at-fault accident.
So if you've been in a few accidents in recent years, you may not qualify for this feature. Too many speeding tickets or other moving violations on your driving record can also disqualify you from eligibility for accident forgiveness.
But if you're a solid driver with a clean history, depending on your insurance provider, there are a few different ways you can add accident forgiveness to your policy.
Free accident forgiveness
Some companies offer accident forgiveness as a reward for remaining accident-free.
The thresholds and timelines for this perk vary by insurance company and the company will generally inform you once you've qualified.
But if you're not sure if this perk is offered through your insurance provider, it doesn't hurt to reach out and ask. They may be able to tell you how far you are from qualifying for the benefit as well.
Premium/upgraded accident forgiveness
Your insurance company may also offer accident forgiveness as a premium or upgraded feature you can pay a little extra for.
You'll likely have to meet certain driving-record and experience standards to qualify for this feature. If you meet the threshold, you should be able to purchase the upgrade when you initially sign up for insurance or at your next renewal.
If you then have an at-fault accident and use your accident forgiveness, the additional fee should be removed from your next payment period.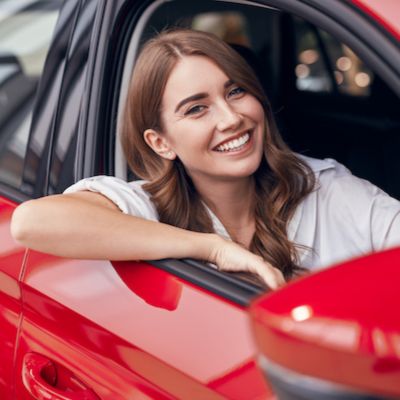 Auto insurance is essential, but that doesn't mean you need to spend a huge chunk of your paycheck on it.
With SmartFinancial's online marketplace of vetted lenders, you can quickly shop around for rates from the country's top insurance companies and make sure you're paying the lowest price possible.
Compare rates
What companies offer accident forgiveness? Not all auto insurance companies offer accident forgiveness. The best way to find out whether it's available through your provider is to check with your insurance agent.
Below is a partial list of companies that offer this benefit.
Allstate offers accident forgiveness as an add-on to your policy. Coverage starts the day you sign up.
GEICO provides accident forgiveness as both a reward for drivers who maintain safe driving records and as a premium upgrade for its auto insurance policies.
Liberty Mutual allows drivers with a clean driving record for the last five years to purchase an accident forgiveness policy. However, this policy doesn't apply to residents of California.
Nationwide only offers accident forgiveness for drivers in select states. All the drivers listed under your policy are covered, but only one accident will be "forgiven" under the policy regardless of how many drivers are listed.
Progressive has a loyalty rewards program that includes accident forgiveness in its benefits. The program offers forgiveness for some types of accidents so as to help resolve small claims quickly and reduce insurance premium increases.
The Hartford offers accident forgiveness through its Advantage Plus package and for members of the AARP (American Association of Retired Persons).
USAA offers free accident forgiveness for policyholders whose households have been accident-free for five years.
Alternatives to accident forgiveness In addition to accident forgiveness, there are a few other insurance discounts companies offer policyholders with safe records.
One common incentive is the disappearing (or vanishing) deductible. Insurance companies use a disappearing deductible to reward its accident-free drivers by either reducing or completely waiving their deductibles.
The longer you go without an accident, the lower your deductible will be.
Allstate offers its drivers a safe-driving bonus for every six months they mark without an accident. The company also has deductible rewards, which includes offering $100 off your collision deductible when you sign up, with an additional $100 off the deductible each year you drive accident-free up to a maximum discount of $500.
Some companies also use digital technology to offer usage-based insurance rates. At Progressive, it's called Snapshot. State Farm calls its program Drive Safe & Save. But both work through an app you download onto your phone that then uses Bluetooth to track your driving.
With usage-based insurance, drivers who use their cars less frequently and have smoother rides will pay less. It also encourages fewer hard stops and distracted driving, which are common contributing factors in accidents.
How else to save on insurance One of the best ways to find savings is to shop around before you commit. Experts will recommend you seek out three to five insurance quotes before you settle on the right policy for you.
If that sounds like a lot of work, Smart Financial can help you compare coverage and prices from various auto insurance providers in your area.
And if you already have a policy on the go, check out our 11 tips to save on your insurance costs.
Sponsored
Unexpected vet bills don't have to break the bank
Life with pets is unpredictable, but there are ways to prepare for the unexpected.
Embrace Pet Insurance offers coverage for treatment of accidents, illnesses, prescriptions drugs, emergency care and more.
Plus, their optional wellness plan covers things like routine vet trips, grooming and training costs, if you want to give your pet the all-star treatment while you protect your bank account.