Best times to buy a car
1. Car shop when new models drop
We'll just say it: the auto industry follows a wonky calendar. In the past, manufacturers launched new models in the fall season. To make room in their lots for these new releases, dealerships often marked down previous-year models in October, making it a prime time to buy.
Unfortunately, that is no longer the case, according to Cars.com. Nowadays, new models are released year-round. This makes it trickier to time your purchase, but it's still possible.
Instead of waiting for autumn to roll around, research when the expected release date is for the model you're interested in. Just like shopping for an iPhone, when a new version drops the older models go on sale.
"You should look for a vehicle from the outgoing model year that has generous incentives," writes Ronald Montoya of the automotive site Edmunds. "Automakers and dealerships want to close the year with strong sales. They also want to get rid of prior model-year cars that are taking up space."
2. Score deals during holiday promotions
Shopping for a vehicle might not be your ideal way to spend a long weekend, but it's a great way to save money. Dealerships offer all kinds of incentives to get people out of their homes and onto the lot.
Some popular holidays for car deals include:
President's Day
Memorial Day
Fourth of July
Labor Day
Black Friday
New Year's Eve
To avoid wasting your entire holiday car shopping, do all your research in advance. Get your financing pre-approved, test drive your favorite models and narrow it down to your top choice. That way, when the holiday promotion rolls around, you can zip in and out of the dealership as fast as possible.
3. Sundays and Tuesdays are good, too
You might think you'd have the most luck on weekdays when the car lots are dead. But new research suggests that conventional wisdom isn't true — at least not anymore.
TrueCar data shows Sunday is now the best day to buy a car, with shoppers saving an average of 10% off the manufacturer's suggested retail price. This is a full percentage point less than you'd spend on a Thursday, which ranks as the worst day of the week to buy a car.
One percent may not sound like much. But according to Kelley Blue Book, Americans pay an average of $47,077 for a new car. That works out to a $470 discount for buying on Sunday versus Thursday.
Keep in mind, some states ban or restrict car sales on Sundays. In that case, Tuesday is your best bet for scoring deals.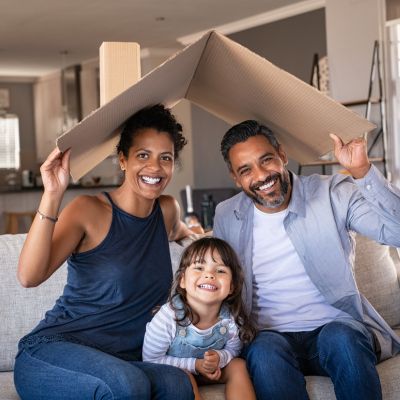 Home insurance is an essential expense – one that can often be pricey. You can lower your monthly recurring expenses by finding a more economical alternative for home insurance.
SmartFinancial can help you do just that. SmartFinancial's online marketplace of vetted lenders allows you to quickly shop around for rates from the country's top insurance companies, and ensure you're paying the lowest price possible for your home insurance.
Explore better rates
When is the best month to buy a car?
Car sales promotions run all year long, but you'll usually have the best luck in December. The later in the month, the better.
"When the month is coming to an end, dealers might be a few cars short of a sales quota that would win them a big bonus," writes Montoya.
"Salespeople will have more motivation to make a deal with a buyer and might deeply discount cars, making up any money lost with the bonus."
In December, salespeople are not only scrambling to meet end-of-month quotas, but also end-of-quarter and end-of-year quotas. That's why New Year's Eve can be one of the best days, in general, to buy a car.
Data from TrueCar shows that on Dec. 31, buyers enjoy an average of 10.9% off the manufacturer's suggested retail price. That's 1.7 percentage points more than the savings you'd expect during the worst months.
Just make sure you have all your ducks in a row, including your pre-approved financing. That way you're sure to close the deal before the sales quota resets for the new year.
More: Is an 84-month car loan a good idea?
That said, it all depends on the model year you're looking for and whether you're buying new or used.
Used cars don't benefit from these types of end-of-year manufacturer incentives. So unless you're buying new, you may be better off visiting the lot in January or February. Fewer people are shopping during the depths of winter, so dealers may be more likely to negotiate.
More: Car buying calculator
Sponsored
Unexpected vet bills don't have to break the bank
Life with pets is unpredictable, but there are ways to prepare for the unexpected.
Embrace Pet Insurance offers coverage for treatment of accidents, illnesses, prescriptions drugs, emergency care and more.
Plus, their optional wellness plan covers things like routine vet trips, grooming and training costs, if you want to give your pet the all-star treatment while you protect your bank account.