Quick stats: How Americans are spending Data shows why overspending is a concern — shopping, prices and debt are on the rise:
16.3%: The increase in spending on retail and food services in October compared to the same month in 2020, according to the U.S. Census Bureau.

6.8%: The jump in prices over the last year ending with November, the largest 12-month increase in 40 years.

$17 billion: The amount Americans' credit card balances went up in the third quarter of 2021, according to the Federal Reserve Bank of New York.
Some good news: Americans are still doing OK with saving.
7.3%: The personal saving rate in October, about the same as October 2019 before the pandemic. Though the personal savings rate hit an all-time high in April 2020 (thanks, stimulus checks!), it has steadily declined since.
Now, how do you keep your savings growing and debt down when you have more gifts to buy and holiday meals to plan?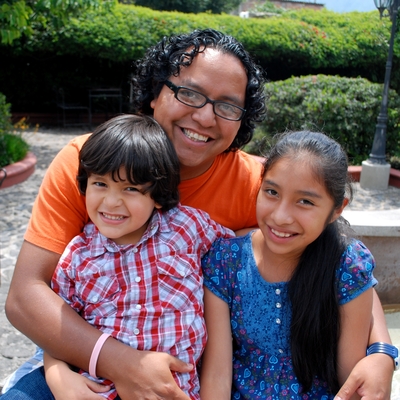 Sign up for Credit Sesame and see everything your credit score can do for you, find the best interest rates, and save more money at every step of the way.
Get Started—100% Free
6 ways to control your holiday spending The key to spending responsibly this year is to set a comfortable limit for yourself — and stick to it. Make a list of gifts you want to get each loved one so you have a plan before hitting the mall (or the internet).
If you already blew past your budget, or you're about to as Christmas draws near, perhaps you want to consider returning some items. Then follow these tips to use your money wisely:
1. Make sure you're getting a good deal
Ever buy something at one store only to find it extremely discounted at a different store that same day? To find savings when shopping online, price comparison apps search for deals and hidden coupons before you buy.
2. Cut some regular bills this month
Tempted to order takeout for the third time this week? Same. But if your budget feels tight, cut back on nonessential purchases for the month. Even better: See if you can trim essential purchases. For example, you may be able to save thousands of dollars on car insurance with some quick, free price comparisons. Shop your options for your homeowners insurance too. It's a great end-of-the-year habit.
3. Slash the cost of your debt
If you've been relying on your credit card even before the holiday craze, it's time to address the expensive interest payments you've been making. One idea to free yourself from the grips of your credit card company is to consolidate your high-interest debts into one loan. It could save you significant money in interest over time and even let you pay off what you owe a whole lot faster.
4. Use a holiday savings fund
If you started a holiday savings fund earlier this year, you get a gold star. Setting aside a specific amount for gifts is a straightforward way to stick to a budget. Even if you have a good chunk of your shopping done, take a moment to review what you've spent and what you owe in bills, and set a limit for the rest of the holiday season to avoid racking up credit card debt.
5. Prepare for next year — now
The best thing you can do to get ahead of holiday spending anxiety is to start saving for next year ASAP. One of the easiest ways is to set your savings to autopilot. Your bank might have a way to do this. Then, when the holidays sneak up next year (because you know they will), you'll be all set.
6. Adjust your saving and investments this month
You might dip into your savings account for holiday spending, but don't drain it on gifts. Always be sure you have enough to cover an unexpected emergency. And if you're running low on money and investing seems out of reach, you can still build a diverse stock market portfolio using your "spare change" from day-to-day purchases. You won't even miss the nickels and dimes that you invest automatically for retirement and other long-term goals.
Sponsored
Here's how to save up to $700/year on your car insurance in minutes
When was the last time you compared car insurance rates? Chances are you're seriously overpaying with your current policy.
It's true. You could be paying way less for the same coverage. All you need to do is look for it.
And if you look through an online marketplace called SmartFinancial you could be getting rates as low as $22 a month — and saving yourself more than $700 a year.
It takes one minute to get quotes from multiple insurers, so you can see all the best rates side-by-side.
So if you haven't checked car insurance rates in a while, see how much you can save with a new policy.