How do personal loans work? Unlike "revolving" forms of credit, like credit cards, a personal loan is clear-cut. There's a beginning and an end.
In most cases, you'll typically have up to seven years to pay it back in monthly installments at a fixed, simple interest rate. Once you pay off your loan in full, the account closes.
Amounts
Although personal loans can range from $600 to $100,000, most tend to be for smaller amounts.
According to TransUnion, more and more consumers were turning to credit cards and personal loans to help them with the skyrocketing costs of living and high inflation.
In the fourth quarter of 2022, Forbes reported that over 22.5 million Americans have an unsecured personal loan, with the average loan amount per borrower being $11,116 — which represents a significant increase from years past.
Unsecured vs. secured loans
Most personal loans are "unsecured," meaning you don't need to offer up collateral — something you agree to give up if you don't pay your loan back. You won't have to put your house on the line like you would with a home equity loan.
Unsecured loans are more risky for lenders. As a result, personal loans tend to have higher interest rates than secured loans like mortgages and auto loans.
Interest rates
Personal loan interest rates often start as low as 4% APR but can range up to 36%. According to Forbes, the average interest rate of a personal loan as of February 2023 is somewhere between 12 and 15%.
Your rate depends on your history with credit, your income and other factors. If your credit score doesn't impress, you'll likely only qualify for loans with high-interest rates.
Fixed rates vs. variable rates
Most personal loans have a fixed interest rate, which means that your monthly payments will be the same for the life of your loan.
Fixed-rate loans are easier to budget for, since you'll always know exactly how much you owe each month.
Some lenders may also offer variable-rate personal loans, where the amount of interest you pay can change over time based on the market. These changes are usually linked to some underlying benchmark, like the federal funds rate.
Variable-rate loans may have a lower interest rate to start, but they carry the risk that your rate could increase if the market changes. The impact is smaller on shorter-term loans.
Lending options
A variety of options are available to you if you want a personal loan. You can get one from a traditional bank or credit union or you can use an online financial institution or peer-to-peer lender.
Although banks and credit unions will likely use your credit score to determine whether you qualify for a personal loan, some online lenders may be willing to look beyond your credit history and use other criteria to determine your eligibility, such as your income or your record with utility bills.
Origination fees
Some lenders may charge additional fees to process your loan, often called origination fees. These fees typically range from 1% to 10% of the amount you want to borrow and may be influenced by your credit score.
Depending on your lender, you'll either be required to pay your origination fees up front, or your fees will be built into your loan's interest rate.
Kiss Your Credit Card Debt Goodbye
Having a single loan to pay off makes it easier to manage your payments, and you can often get a better interest rate than what you might be paying on credit cards and car loans.
Fiona is an online marketplace offering personalized loan options based on your unique financial situation.
When you consolidate your debt with a personal loan, you can roll your payments into one monthly installment. Find a lower interest rate and pay down your debt faster today.
Get Started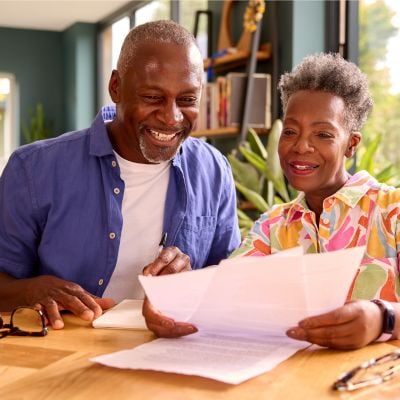 Types of personal loans Besides unsecured loans, there are other types of personal loans you might want to consider in your situation.
Secured loans
Some lenders also offer secured personal loans. You can borrow "against" an asset you own, such as a car, house or savings account, to get a better interest rate.
Just remember that with a secured loan, you're taking a risk. If you fail to pay back your loan, your lender can take whatever assets you put up as collateral.
Debt consolidation loans
A debt consolidation loan is designed to help people whose debts are starting to get out of control.
You can use your new loan to pay off all of your existing high-interest debts right away. That leaves you with a single monthly payment that usually has a lower interest rate, saving you money and helping you escape debt that much quicker.
Co-signed loans
If you have a patchy or nonexistent credit history and don't qualify for a loan on your own, you might consider enlisting a co-signer — someone with a better financial record who will agree to repay your debt if you don't.
A co-signed loan can be a blessing for you but a curse for your helpful volunteer. Make sure to carefully assess your ability to repay the debt before you ask a friend or relative to co-sign.
What are the benefits of personal loans? Personal loans are great because you can use them for practically anything, like updating your kitchen appliances. And, unlike with credit cards, the interest you owe won't "compound" and grow over time.
The fact that personal loans have a fixed amount, fixed interest rate and fixed end date makes them an ideal borrowing choice so long as you know exactly how much you need.
You won't have to worry about putting up collateral, and you'll pay much less in interest than you would with a credit card or a payday loan.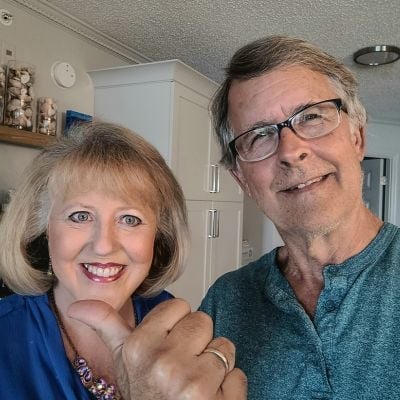 How do I get a personal loan? Here are the basic steps for obtaining a personal loan.
1. Check your credit score before you apply.
Your credit history has significant bearing on your approval and your interest rate. The better your credit score, the lower your rate. If your score is below average, you should take steps to improve it before you apply for a loan.
2. Do the math.
The last thing you want to do is borrow more than you can handle. Determine how much cash you need. Use an online loan calculator to get a rough idea of what your monthly payments will be. You can play around with various interest rates until you have hard numbers.
3. Shop around for the best personal loan rates.
Choosing the right lender could save you thousands of dollars. Credible is a site that lets you quickly compare rates from multiple lenders. You can borrow as little as $1,000 or as much as $100,000.
4. Apply online or in person.
You'll be asked to provide financial information such as your income and how much you're already paying for housing and other debts. The lender will then pull your credit history, which may cause your credit score to temporarily drop by a few points.
Approval and funding for your loan could take anywhere from one business day to a week or more, depending on how you applied.
Should I take out a personal loan? A personal loan is a versatile asset if used correctly and can be a lifesaver if an emergency expense pops up that you haven't budgeted for.
Personal loans are also a smart way to break free from your credit card debt if you've been struggling to keep up with your minimum payments.
However, before you apply for a personal loan, it's important to pause and ask yourself whether it will improve your situation and whether you can afford it.
Failing to make even a single monthly payment on a personal loan can seriously damage your credit score and make it more difficult to qualify for other loans in the future.
Take some time to create a budget and ensure that you'll be able to make your payments each month.
How do I find the best personal loan? Rates on personal loans can vary widely from lender to lender, so it's important to shop around and see what's available.
As mentioned above, personal loans typically range from 6% to 36% APR, though the average is a little over 10%, according to Federal Reserve data.
The best personal loan rates are awarded to the borrowers with the best credit scores. If you have a poor credit score and can put off your loan for a few months or a year, use the time to clean up past mistakes and boost your score.
Sponsored
This Company Will Help Nearly Anyone Get Rid of Credit Card Debt
Do you feel like paying off your credit card is a constant grind, with no end in sight? You're not alone. A personal loan offers lower interest rates and fixed payments, making it a smart choice to consolidate high-interest credit card debt. It helps save money, simplifies payments, and accelerates debt payoff.
Fiona is a free online service that shows you the best lending options to pay off your credit card debt fast — and save a ton in interest.