What is simple interest?
Unfortunately, borrowing money is not free.
As a borrower from a financial institution, you are not only required to return the full borrowed amount, the principal, but pay the cost of borrowing, interest. Think of interest as a fee the bank charges you for lending you money.
Conversely, when you gain interest in a high-yield savings account, the bank is paying you a fee to use your money to lend out to people.
Simple interest in both cases refers to the most fundamental way interest can calculated. It gives a basic idea of how much a loan could cost or investment could return.
Simple interest is calculated purely on the initial amount borrowed or deposited. That's in contrast to compound interest, which is earned on the principal and the interest, too — piling interest on top of interest.
More: Best high-yield savings accounts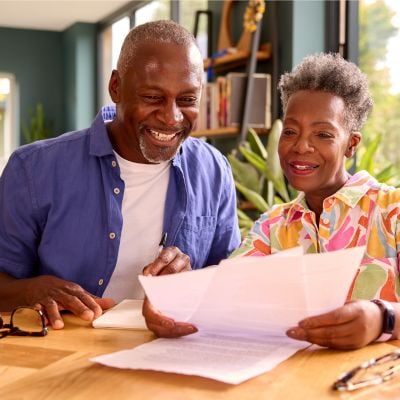 Having a single loan to pay off makes it easier to manage your payments, and you can often get a better interest rate than what you might be paying on credit cards and car loans.
Credible is an online marketplace offering personalized loan options based on your unique financial situation.
When you consolidate your debt with a personal loan through Credible, you can roll your payments into one monthly installment. Find a lower interest rate and pay down your debt faster with Credible today.
Find your rate
How to calculate simple interest
Let's say, Tom needs a new car, and needs a $10,000 unsecured loan to cover the cost.
His credit score is good, so the bank approves him for a $10,000 loan, the principal, given he returns the money within the loan period: two years' time. They charge an annual interest rate of 8%.
With simple interest, the interest you pay or receive each year is the interest rate — which is annual — times the principal. It's just that simple.
Then, calculate your total interest by multiplying by the number of years that you're carrying the loan or holding the deposit.
Completing the calculation, we would get $11,600 as the total that Tom needs to pay back. This means his simple interest owed is $1,600.
Tom could get a competitive car loan interest rate by looking into companies like Credible to compare rates and find the lowest.
There are also calculators that can help you calculate your car loan payments, taking simple interest and a number of other factors into account.
Where do you see simple interest in real life?
Simple interest usually applies to common loans like car loans, student loans, and even mortgages.
You might also see simple interest when taking out consumer loans. Some larger stores will let you finance household appliances with simple interest for periods up to 12-24 months' payment.
For example, a $300 vacuum cleaner with an annual rate of 8% in monthly installments: with payments of $27 per month, in the end, you will pay a total sum of $324.
With car loans like above, even student loans, you often pay monthly. This translates to a portion of the payment covering the loan balance on a monthly basis, while the rest is directed toward covering the interest payment.
By reducing the outstanding loan balance every month, you reduce the payable interest, meaning, a greater portion of the monthly payment is directed toward principal repayment.
Frankly, simple interest on loans is a very good thing for your finances. In contrast to credit cards, which use compound interest, loans only calculate interest on the initial principal. This makes the debt more manageable.
That's why it can sometimes be recommended to take out a personal loan to pay down credit card debt.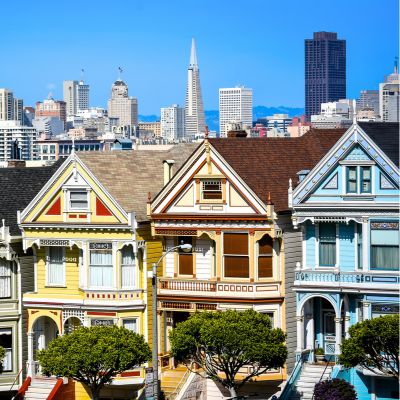 Believe it or not, you don't need millions, or even hundreds of thousands to invest in real estate. Arrived is an online platform where you can invest in shares of rental homes and vacation rentals without the headaches of being a landlord.
Learn More
Where do you see simple interest in investments?
Simple interest isn't just associated with loans, but certain investment vehicles as well. Some certificates of deposit use simple interest for gains.
Take an investment of $100,000, in a one-year CD at 3% APY for example. After a year the earnings amount to $3,000 in interest income.
With the same interest rate for a period of only six months, gains would amount to $1,500 because of the shorter time frame.
Now that you're armed with a better understanding of simple interest, you should feel more comfortable discussing loans with your bank!
Sponsored
This Company Will Help Nearly Anyone Get Rid of Credit Card Debt
Do you feel like paying off your credit card is a constant grind, with no end in sight? You're not alone. A personal loan offers lower interest rates and fixed payments, making it a smart choice to consolidate high-interest credit card debt. It helps save money, simplifies payments, and accelerates debt payoff.
Credible is a free online service that shows you the best lending options to pay off your credit card debt fast — and save a ton in interest.