Upfront costs of an electric vehicle
The costs that drivers are likely to think of first are those of the EV itself, along with charging costs. EVs are known to be pricier than their internal combustion engine counterparts. In some cases, it can be a difference of tens of thousands, says Wilkie Kam, portfolio manager and senior investment advisor for BMO Private Wealth.
"My business partner bought a Tesla Model Y, which is I'd say an equivalent of a gas car to possibly a Mercedes SUV," Kam says.
For comparison, a Tesla Model Y has a base price of $65,990 and a 2022 Mercedes-Benz GLA250 comes in at a much lower base price of $36,400.
Yet it's pretty clear that the cost of gas versus electric to power your car is a lot less. This is true even if you're using supercharger stations, where a premium is paid to charge your car in less than an hour. This is what Blay found after owning both an electric and gas vehicle the last year.
"If you're going to go to superchargers, it's not as cheap. It's definitely cheaper at home," says Blay, speaking from Ontario, Canada.
"The goal isn't to fill up, it's to just get to the next destination or home to charge your car and get home."
At home is where the cost savings really come in. Blay usually charges his car overnight when it's cheaper, spending $22CAD over the last 30 days on charging his vehicle. The equivalent in gas would have been $178, he says, a savings of $155.
More: Is buying a Tesla worth it?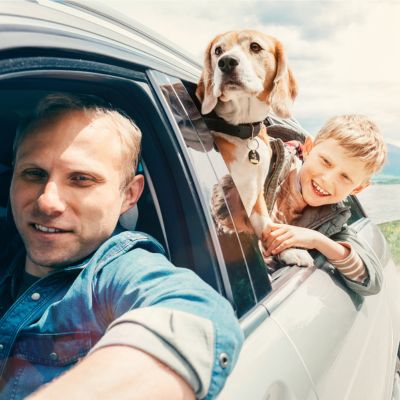 Hidden installation costs with EVs
It's not all good news though. Both Blay and Kam warned that there are some hidden costs to consider before buying an EV. And this could come into play as soon as you drive your car home.
"The car doesn't come with a charging cable or a charger, and that will cost quite a bit for a model basic charging cable." says Kam. The price for a wall connector, outlet and 120V adapter is about US$645, according to the Tesla website.
The cost to install a charger ranges from $750 - $1,500.
What about insurance for an electric vehicle?
There's also insurance and maintenance to consider, with insurance companies still wary about EVs. In British Columbia, where Kam lives, there is about a $600 annual difference in deductible between a Tesla Model Y and a comparable Mercedes SUV, according to Kam.
In the U.S., the average insurance rate of a 2022 Tesla Model Y and a 2022 Mercedes-Benz GLA250 is US$3,057 and US$1,838 respectively. However, rates can decrease or increase based on factors such as age, ZIP code and driving history.
Aside from insurance, the EV battery can also result in additional expenses.
"If there's a problem with the battery, it can be really costly and you may have to wait a long time to fix it, and that's a higher insurance cost and higher deductible," Kam says.
Yet Kam also added that maintenance in electric cars on the whole is far lower, because there are fewer parts. This is what Blay found as well with his own vehicle, only having to refill washer fluid and change his tires.
Stop overpaying for home insurance
Home insurance is an essential expense – one that can often be pricey. You can lower your monthly recurring expenses by finding a more economical alternative for home insurance.
SmartFinancial can help you do just that. SmartFinancial's online marketplace of vetted lenders allows you to quickly shop around for rates from the country's top insurance companies, and ensure you're paying the lowest price possible for your home insurance.
Explore better rates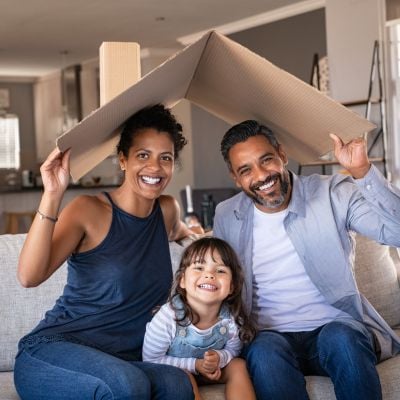 Bottom line
Consumers should certainly consider EVs as the world shifts away from gas models. And right now looks like a great time. While depreciation is likely to be faster for these cars, Kam says right now we're not seeing that thanks to supply-chain disruptions.
"For a car that is expected to have a higher depreciation, leasing costs will go up so I don't think car dealers will have a free lunch for everyone if they're expecting the car will depreciate more in value," Kam says.
As for Blay, he couldn't be happier with his choice, and says he's likely to trade in his other gas vehicle for an electric model when the time comes.
"I've had nothing but positives in my experience," Blay says. "It's a fun car to drive. It's a fun experience."
Sponsored
This 2 Minute Move Could Knock $500/Year off Your Car Insurance in 2023
Thanks to Everquote you can compare your car insurance at no extra cost to ensure you're getting the best rate. See how much you can save with Everquote today.