How much does a Tesla cost?
The cost of a Tesla depends on the model and any upgrades you select, including autopilot features, color, and wheel choices. Starting prices range from $39,990 to $94,990.
Since the start of 2023, Tesla has made six rounds of price cuts on their vehicles in hopes of increasing demand.
Earlier this year the price on the most affordable Tesla Model 3 was $46,990 and then dropped to $42,990. The car manufacturer has made two price cuts in April alone, and the Model 3 now boasts a starting purchase price of $39,990. A "destination fee" of $1,390 brings the total cost of a Tesla Model 3 to $43,630 (excluding taxes and other fees).
You'll pay state sales tax on a new Tesla, too, unless you live in Alaska, Delaware, Montana, New Hampshire or Oregon.
The base price is for a white Tesla with standard 18" wheels and an all-black interior. If you want a silver, black, blue or red Tesla, or you desire upgraded 19" sport wheels or a black-and-white interior, you'll pay more.
Teslas more affordable in 2023
At the beginning of 2023, Tesla reduced the prices for all their models making ownership possible for more people. The base Model 3 starting price is now under $40,000. The most expensive Model X now comes in under $100,000 with a base price of $94,990, which is a $5,000 price cut from $99,990 in March.
Tesla car prices by model
| Model | Range (EPA estimate) | Est. 6-year gas savings | Vehicle price |
| --- | --- | --- | --- |
| Model X | 333 miles | $6,000 | $94,990 |
| Model S | 405 miles | $6,000 | $84,990 |
| Model Y | 330 miles | $5,400 | $46,990 |
| Model 3 | 272 miles | $4,200 | $39,990 |
More: Car loan payment calculator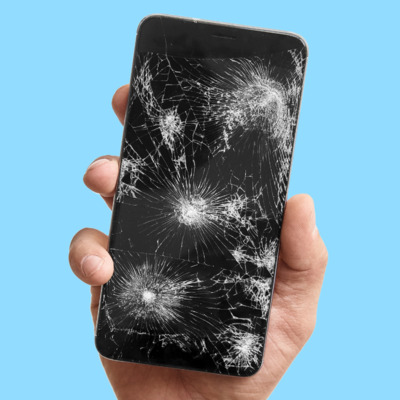 Fuel savings with a Tesla
In the U.S., the average car has a fuel economy of 25.7 miles per gallon, according to the Environmental Protection Agency. Let's round that up to 26.
Federal Highway Administration data shows Americans drive different amounts at different ages in their lives; the age group that can afford a Tesla is probably driving around 15,000 miles per year, on average. There are multiple mile-tracking apps you can download on your phone if you need help tracking your own miles.
At the time of writing this, the current national average price for a gallon of gas is $3.68. We'll call it $4 for a nice round number. (Note: Using round numbers makes the math a heck of a lot easier to do and understand.)
So, let's break it down: You're driving 15,000 miles in one year, and going 26 miles on one gallon of gas. That means you'll have to buy 577 gallons over the course of one year (15,000 / 26 = 577).
If you're buying 577 gallons a year at $4 a gallon, that's $2,308 on gas for the year – or about $192 a month.
So, what's Tesla's fuel economy? It's the equivalent of a staggering 131 miles per gallon, the EPA says — even though the cars don't run on gasoline. But you will be paying for electricity, "supercharging" and a few other things.
Electricity cost for your Tesla
The cheapest way to charge your Tesla (or any electric car) is to find a free charging station. If you're not sure where to go, a number of apps are available that will show the charging stations closest to you.
As time goes on and electric cars become more common, you will probably see more of these stations popping up around your area. The only downside to using a free public charging station is that it can take a while for your battery to fill up. Expect to sit there for an hour or more.
Tesla has its own "Supercharging Stations" around the country that allow you to charge your battery in just 15 minutes. You do pay for the privilege; Tesla says pricing "may vary by location, and prices may change from time to time."
If you don't have any charging stations in your local area, the only option will be to charge your car at home. Most people plug their electric cars into an outlet in their garage and just forget about them and go about their nightly business.
If you choose to charge your car this way, you'll want to plug it in at any time other than the "peak time" of the day, when electricity is most expensive. Peak hours and rates depend on where you live, so you're going to want to ask your electric company what its policies are.
Stop overpaying for home insurance
Home insurance is an essential expense – one that can often be pricey. You can lower your monthly recurring expenses by finding a more economical alternative for home insurance.
SmartFinancial can help you do just that. SmartFinancial's online marketplace of vetted home insurance providers allows you to quickly shop around for rates from the country's top insurance companies, and ensure you're paying the lowest price possible for your home insurance.
Explore better rates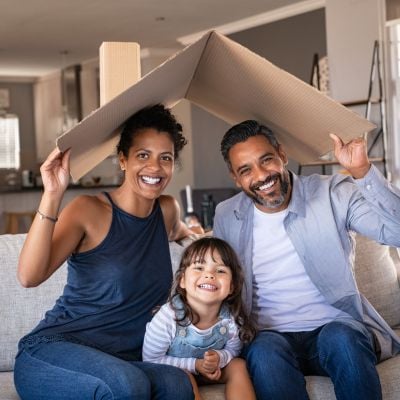 Cost of maintenance and repairs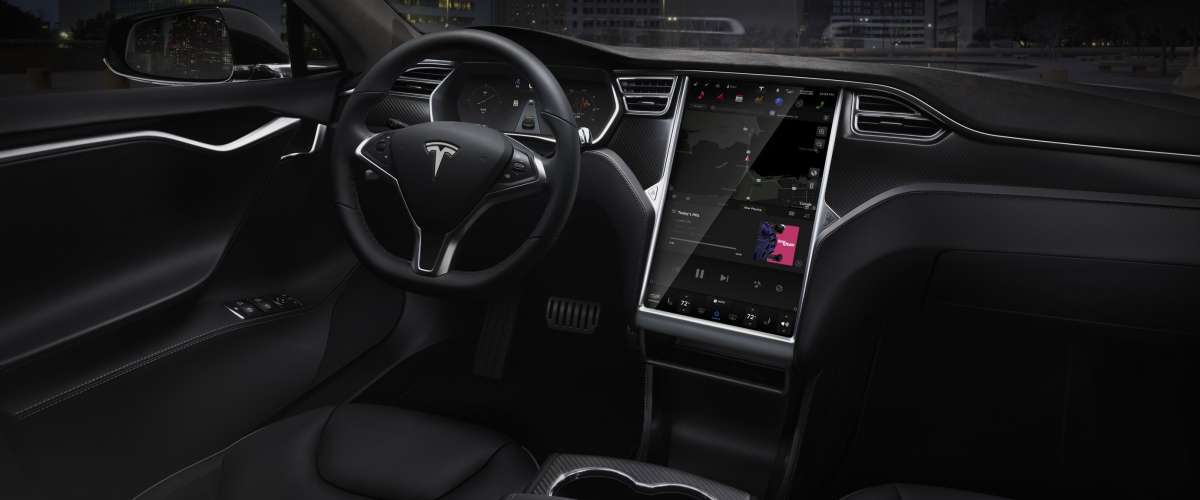 One of the potential issues to keep in mind when buying a Tesla is that the cars have not existed for very long. There aren't many experienced mechanics who know how to fix the cars' unique features, like the wing doors and the complicated computer system.
This means if something serious goes wrong, your car may need to be shipped to a Tesla service center. Depending on where you live, that can be a long journey.
Prominent tech reviewer Marques Brownlee offers valuable in-depth analysis of each Tesla model on his YouTube channel. He explains that only a few thousand miles into owning the Tesla Model S, his car began having very serious steering issues that could have caused an accident. The bright side was that the car was still under warranty.
Tesla takes these issues very seriously and will give you a rental Tesla to drive while it takes care of the problems. Sometimes, a Tesla-certified mechanic will even drive to your house to help you, free of charge.
Remember that Tesla is still largely a luxury car; as with owning a BMW or Mercedes, parts can be expensive. New Teslas are covered under warranty for four years or 50,000 miles, whichever comes first.
If you never want to deal with the headache of paying for expensive repairs, you may want to consider selling it once the warranty is up.
Is a Tesla worth it?
The short answer: It depends. The amount of money you'll save or spend by switching to a Tesla is going to vary, depending on your individual situation.
The Tesla Model 3 is far more affordable than the other Tesla models starting at under $40,000. And recent price cuts on the more expensive models make them more affordable as well. You'll also have to factor in that you'll no longer be paying that hypothetical $192 a month for gas.
Tax credits for eligible EVs should also factor into your decision whether buying a Tesla is worth it. The current credit ranges from $3,750 to $7,500 depending on which model you purchase.
But with a Tesla, you will be dealing with the additional cost of insurance, plus electricity costs — including any "supercharging" you do.
How to buy a Tesla
You can't buy a Tesla through traditional car dealerships with lots filled with various makes and models to peruse. Though the company operates showrooms where you can see the vehicles up close and possibly take a test drive, buyers have to order their car online.
Potential buyers can search for new and used Teslas on the site. Of course, you can also place an order for a custom Tesla. Users can select the paint color, wheels, interior colors and whether you want enhanced autopilot or full self-driving capabilities.
Delivery of a Tesla can take up to 12 weeks.
Financing a Tesla
Don't get the wrong idea: A down payment will be required when you lease or finance a Tesla, but it's due at signing — not when you order your vehicle. The company will want you to put $4,500 down.
The Tesla website's loan calculator estimates that financing through the automaker would give you a monthly payment of $703 for 72 months (six years). A three-year lease would cost $519 a month, and the amount due at signing is $5,714.
The government has offered generous federal tax credits of up to $7,500 for buyers of certain electric vehicles. Unfortunately, the federal tax credit for Tesla vehicles sold expired in 2019.
More: Good credit? Bad credit? Get car loan financing with AutoLoanZoom
Can you buy a Tesla with bitcoin?
Early buyers could purchase a Tesla using bitcoin. Musk, the Tesla CEO — or rather, "Technoking" (his real title now) — made the announcement on Twitter a month after Tesla bought $1.5 billion worth of the cryptocurrency.
Today, though, the Tesla website states they only accept Dogecoin.
Is buying a used Tesla a good idea?
When you buy a brand-new car, it typically loses 20% of its value in the first year. This is why in many cases it may be wiser to purchase a used car.
But the Tesla Model 3 doesn't follow the usual depreciation rules. Used cars sold through the company's website cost no less than a new Model 3; the main benefit of buying a used Tesla is that you won't be waiting up to three months for your vehicle.
Research by the automotive website iSeeCars ranked the Tesla Model 3 at No. 1 for the used car that's best at holding its value. The buyer of a used, 1-year-old car pays an average 2.1%, or $923, less than someone buying a new Model 3.
Tesla says the used cars it sells must pass a 145-point inspection and are covered by a limited used vehicle warranty, which adds another one year or 10,000 miles of coverage to whatever's left from the original warranty.
Insurance for your EV
Lastly, keep in mind that electric cars generally cost more to insure than conventional vehicles, so it's essential to shop around thoroughly to find coverage at the best price.
More: Is Tesla car insurance worth it?
Sponsored
Get hassle-free renters insurance
Lemonade insures everything you own from damage or loss, whether it's inside or outside your home. Easy sign-up. Fast claim approvals. Get started with Lemonade today.