1. Get your paperwork in order
Your starting point is to get all of your car's paperwork in hand. You need:
Your car's title, a.k.a. the "pink slip." This legally allows you to sell your car. But don't sign it yet; just have it in hand.

To speak to your lender. If you're financing your car and still have a balance on it, then you'll need to speak to your lender to arrange a sale. Many will advise on the next steps; for example, the lender could hold on to the title until you pay off the loan, or they may require you to write a check to get the title.

Title transfer paperwork. Check your state DMV's website (or pay a visit to the nearest office in person) to get the necessary paperwork for transferring the title and other legal requirements. The paperwork may include a bill of sale. Also, check to see if you need to transfer the license plate.

The vehicle history report from Carfax or AutoCheck. Potential buyers will ask about accidents and previous owners, so having this report will answer any of their questions.

Other documents, such as records on any after-market add-ons or maintenance.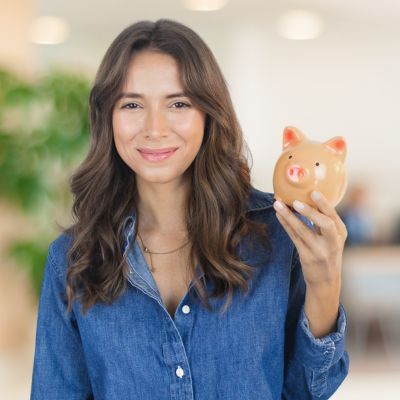 Don't let your money idle in low-interest accounts! Savvy savers are earning up to 10x more interest by keeping their hard-earned cash in a high-yield savings account. Find some of the best options here.
Get Started
2. Decide where to sell your car
When it comes to selling your car, you can do it in one of three ways.
The first is to sell your car privately. This generally involves the most amount of work, as you'd need to advertise the vehicle, take phone calls, manage test drives, negotiate a selling price and so on, but it can fetch you the most money.
Second, you can sell your car to a dealership. You might not earn as much from a dealer, but it's quicker and takes out a lot of the work noted above.
Third, you can use your car as a down payment to buy another vehicle. But, again, you probably won't get as much for it as you would selling it yourself.
Read on to learn how to sell a car privately.
3. Set the price
You must do some research as well as be realistic about your vehicle's value.
Kelley Blue Book and Edmunds can tell you how much others are charging for the same make and model in your area, so you have something to compare. Of course, you'll need to adjust the listing based on your mileage, trim level and other factors.
Prepare for negotiations. Consider setting a higher price so you have room to lower the price but still stay close to your goal.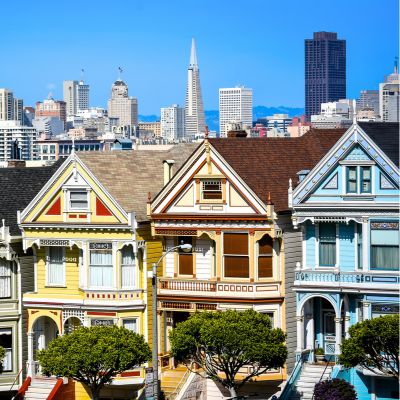 Believe it or not, you don't need millions, or even hundreds of thousands to invest in real estate. Arrived is an online platform where you can invest in shares of rental homes and vacation rentals without the headaches of being a landlord.
Learn More
4. Raise your car's appeal
Take the time to clean your car's interior and exterior to make it look as good as possible.
In terms of interior care, this may require conducting a thorough internal clean, focusing particularly on the seats, flooring and trim.
In terms of exterior care, this may require removing all kinds of stains, including rail dust and tree sap.
You should also get a mechanic to check for major issues with the vehicle. Have this information on-hand for the buyer upon inquiry.
5. Set up a listing with all necessary info Whether it's on Cars.com, Craigslist or Autotrader, you need to write up a detailed listing. Provide information on the make, model, year, mileage, transmission and other important details. You should also call out the trim level and key features, including safety features.
Photos are also a key part of the listing, so be upfront about the car's condition.
Upload photos of the interior and the trim from multiple angles, as well as the driver's seat, back seats and inside the trunk.
You should also take photos of the tires and the odometer to prove your mileage claims.
6. Screen your callers
Save time on the sale by screening callers before you actually talk to them. It may be a good idea to set up a separate phone number and email specifically for the sale.
Always let the calls go to voicemail first. If they leave a message, they pass the first test: They may actually be interested in buying.
7. Schedule a test drive
Arrange to meet in a safe and public area during daylight hours for the test drive. Accompany the buyer for the ride and have a friend or family member come along as well.
Ask the buyer questions about the type of car they're looking for. Talk up the things they'd like but try to keep the conversation natural.
At the end of the test drive, if the buyer wants to take the car for inspection, that's OK — but have them pay for it.
8. Negotiate the price
Learning how to negotiate before you get to this stage can help you get more for your car.
Keep Kelley Blue Book and Edmunds price estimates in mind throughout the negotiation. This applies to sales to dealerships and trade-ins, too.
Since you're selling privately, stick close to your selling price. Be prepared to move on if the buyer isn't within a good enough range of your price.
7. Close the sale
Once you've agreed to the price, it's time to finalize the transaction. You need to sign the title over to the buyer and other vehicle documents (depending on the state in which the sale takes place). These include the bill of sale, an odometer disclosure statement and the lien release.
In some states, you will need to cancel your car's registration and complete a notice of transfer or release of liability form. This ensures you aren't liable for any tickets raised by the buyer before the title is transferred in their name.
Sponsored
Kiss Your Credit Card Debt Goodbye
Millions of Americans are struggling to crawl out of debt in the face of record-high interest rates. A personal loan offers lower interest rates and fixed payments, making it a smart choice to consolidate high-interest credit card debt. It helps save money, simplifies payments, and accelerates debt payoff. Credible is a free online service that shows you the best lending options to pay off your credit card debt fast — and save a ton in interest.