As convenient as it gets You wouldn't expect that selling a car could be as simple as buying something on Amazon, but an online car retailer has streamlined the entire process. You can get an estimate on the value of your car even without providing a license plate.
David Dean used Carvana last summer to sell his 2012 Volvo and was blown away with the speed and ease of the sale.
"I didn't have to take pictures of my car, I didn't have to give a history on maintenance, I didn't have to pull receipts," he says. "They gave me a price within, I think, two minutes."
Carvana will pick your vehicle up and pay you on the spot. You don't even need to walk out your front door.
"They just scheduled somebody to come, and when they showed up, the whole thing took less than five minutes," David says. "It was just a couple of taps and a couple of signatures on a tablet and off my car went, and the money went into my account."
David, who is a COO at Credit Union Solutions Group, was so impressed with Carvana that he pursued a partnership between the two companies.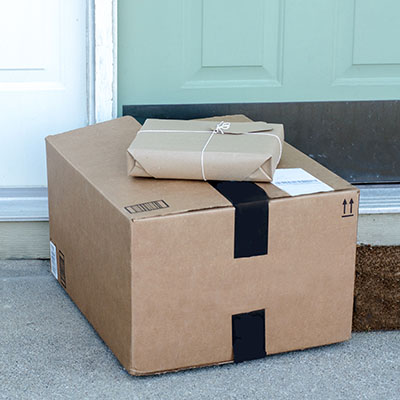 Skip the dealership By selling your car online, you get to skip the trip to the dealership (and the awkward haggling) entirely.
With Carvana, you can get an offer within minutes of listing your car. The company even offered David more than the dealer he'd spoken to about trading in his Volvo.
"If it was a couple hundred bucks I may not have done it, but it was a couple thousand dollars, maybe even a little more, so it was worth it," David says of the Carvana offer.
When David sold his car in the summer of 2020, COVID-19 had shut down much of the world. But the Carvana rep who arrived at his house wore a mask and practiced social distancing, making the whole process as safe as possible.
A modern alternative While marketplace sites like Craigslist do let you list your car for sale, Carvana manages the whole process and promises a secure transaction.
In David's case, the Carvana experience has convinced him to leave the dealership behind for good.
"I would definitely do it again," he says. "In fact, I probably won't do anything else again. I'm sold."
Sponsored
Here's how to save up to $700/year off your car insurance in minutes
When was the last time you compared car insurance rates? Chances are you're seriously overpaying with your current policy.
It's true. You could be paying way less for the same coverage. All you need to do is look for it.
And if you look through an online marketplace called SmartFinancial you could be getting rates as low as $22 a month — and saving yourself more than $700 a year.
It takes one minute to get quotes from multiple insurers, so you can see all the best rates side-by-side.
So if you haven't checked car insurance rates in a while, see how much you can save with a new policy.