1. Define your budget
Before you even start car shopping, it's a good idea to sit down and decide how much you can afford to spend.
Some sources recommend spending no more than 35% of your monthly income on car payments, but ideally you should aim for under 15%. So if your gross pay is $4,000 a month, your car payment shouldn't be more than $600.
Use a car loan calculator to determine your budget for buying a car.
Remember that in addition to paying your monthly car payment, you'll also need to budget for parking, maintenance and car insurance.
Extra: You can save some money on your car insurance by comparing rates and asking for discounts before you commit to a policy. There are a number of websites that let you compare rates for free, and the process only takes a few minutes.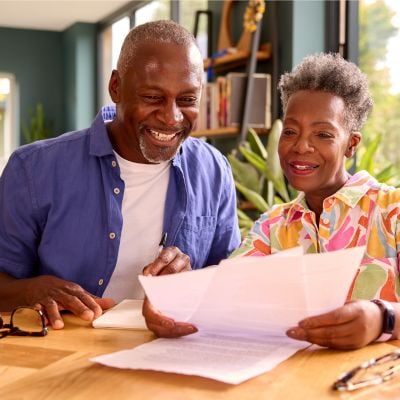 Having a single loan to pay off makes it easier to manage your payments, and you can often get a better interest rate than what you might be paying on credit cards and car loans.
Credible is an online marketplace offering personalized loan options based on your unique financial situation.
When you consolidate your debt with a personal loan through Credible, you can roll your payments into one monthly installment. Find a lower interest rate and pay down your debt faster with Credible today.
Find your rate
2. Avoid buying new
The average price of a new car was $48,094 in September, according to latest data from Kelley Blue Book. While it' a slight dip from the August average, that price is still up 6.1% ($2,775) compared to September 2021.
While we love that new car smell, on top of the high monthly payment, buying a car new isn't usually a good investment. Most cars lose as much as a quarter of their value within weeks of driving them off the lot.
Instead, it can make more sense to buy or lease a car that has a few miles on the odometer. Even a car that's just one year old with 10,000 miles on it can save you serious cash.
Plus, reputable dealerships put their used cars through rigorous testing and inspections to meet the standards set by the manufacturer. These "pre-owned" cars still come with the manufacturer's warranty, so you know you'll be covered if anything goes wrong.
3. Reconsider trading-in your old car
Most people choose to trade in their old car simply because it's convenient to let someone else go through the hassle of selling it. But if you want to get the most money possible for your ride, you should think twice before handing your keys over to the dealer.
Like any business, a dealership's main goal is to make money. They need to purchase your car at a substantial discount to ensure there's room for them to mark up the price and make a profit.
Selling your car privately might seem like a pain, but these days websites like AutoTrader and Carvana make it easy, and it'll ensure you get the most value for your vehicle.
If you do decide to take your old car to the dealership to get it appraised, we recommend checking its value with Kelley Blue Book first and see what they put the value at. That way you'll have a sense of what's a reasonable offer and what's highway robbery (pardon the pun).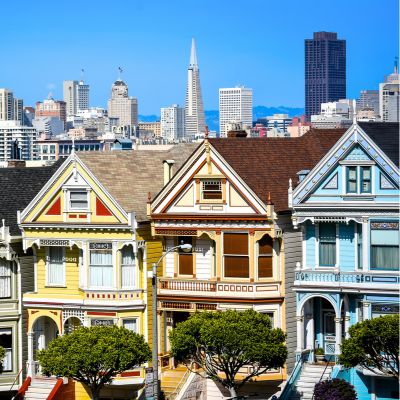 Believe it or not, you don't need millions, or even hundreds of thousands to invest in real estate. Arrived is an online platform where you can invest in shares of rental homes and vacation rentals without the headaches of being a landlord.
Learn More
4. Compare car loan rates
The average 60-month new car loan hit 5.6% in August 2022. To pay the least amount in interest on your new car purchase, you'll want to make sure you find the best rate.
You've probably heard those dealership ads that scream "Instantly Approved!" or "No Credit Checks!" They sound tempting, right? Unfortunately, those too-good-to-be-true offers almost always come with a hitch. They'll often require a huge down payment or have a ridiculously high interest rate.
You're better off comparing loan rates from other places such as your bank or local credit union, or a company like AutoLoanZoom.com that offers quotes in minutes - without affecting your credit score. Speaking of your credit score, you'll want to make sure yours is in good shape first and that you're confident you won't have any trouble making the monthly payments.
5. Prioritize car needs and features
Another important step to take before you start your search is to know what your specific care needs are. Today's vehicles are loaded with extras from heated seats to LED accent lighting. But we're talking about the practical stuff here, not just the color or the make.
Some helpful things to consider include:
The number of passengers you'll typically have.
How much cargo space you'll need.
What type of driving you'll be doing (highway, city, off-road).
How much parking space you have available.
Car features are important to you (backup camera, GPS, heated seats, etc.).
Avoid getting a bigger car than you need in order to minimize your fuel costs. And whatever car you think you need, don't buy it if you won't be able to comfortably afford your payments.
6. Think twice about leasing
At first glance, leasing may seem like a smart choice. You get to take home a new car for a lower monthly payment than you'd have if you took out a personal loan, and in a few years you can trade up for a fresh model. But there are downsides to leasing that you might not have considered.
Since you won't own the car, you can't sell it or customize it in any way. You'll also be limited in the number of miles you can put on it: Many leases have a cap of 12,000 to 15,000 miles per year, after which you'll have to pay extra.
Most importantly, if something unexpected happens and you can't afford your car anymore, breaking your lease will cause your credit score to take a big hit.
Buying instead of leasing may not be an option for everyone, but it's definitely worth considering if you can make it work.
7. Get the shortest loan term you can afford
While it's true that longer loan terms come with lower monthly payments, they also cost you more in interest.
So even though your individual payments won't be as large, you'll likely end up owing hundreds (or thousands) of dollars more than you would with a shorter term.
Avoid loans that are longer than five years (60 months) and, if possible, try to get one that's equal to or shorter than the length of your car's warranty.
That way if your car develops any problems after the warranty expires, you won't have to spring for both repairs and your regular payment during the same month.
More: Calculator: How much car can I afford?
8. Look for deals online
This might seem obvious, but before you start pounding the pavement you should look online first.
Private sellers on websites like Craigslist may offer you a low price, but you may not have the same assurances about the car's condition that you would when buying from a dealer. And once you buy from a private seller, all subsequent repairs and costs will be your responsibility.
These days most dealerships list their full inventory online, so it's a good idea to compare rates between private sellers and dealers to get a sense of the price difference. Even though a dealer might charge more, the extra money could be worth it if they offer a good warranty.
9. Negotiate everything.
The idea of haggling for a lower price makes some people uncomfortable, but negotiating is part of the car buying process everyone comes to expect. Car sales reps do it every day, and you're not going to insult them by trying to get a better deal.
Do your research beforehand and go in knowing what similar vehicles typically sell for in your area. You should also decide on a firm "walk-away price" (the maximum amount you're willing to spend) before you arrive. If a salesperson won't meet that price, you walk.
Dealers typically build around 20% profit into the selling price of a used car, according to Edmunds, so start by making an offer that's 10% to 15% below asking price. The dealer will likely make a counteroffer, which you can then counter yourself.
Expect a bit of back and forth before you land on a price you can both agree on. If the dealer refuses to go below your walk-away price, stick to your guns and tell them you're going to look elsewhere.
10. Do your due diligence
Whether you buy privately or from a dealer, it's absolutely essential that you do your due diligence before you sign on the dotted line.
Once you have a car picked out, find out its vehicle identification number (VIN) and request a vehicle history report from a website like Carfax or AutoCheck. A vehicle history report will give you details about the car's previous ownership, accident history and mileage, among other things.
Most dealerships will provide a vehicle history report for free, but if you're buying one on your own they usually cost between $25 and $40. Especially if you're buying from a private seller, that price is totally worth it; this small investment could save you from dropping thousands of dollars on a clunker.
Once you have your vehicle history report, you'll need to take the car for a pre-purchase inspection from a licensed mechanic. Show the mechanic your report and get them to confirm that any previous damage has been fully repaired.
If a seller won't agree to let you have the car inspected, do not buy from that seller, no matter how tempting the offer.
Sponsored
This Company Will Help Nearly Anyone Get Rid of Credit Card Debt
Do you feel like paying off your credit card is a constant grind, with no end in sight? You're not alone. A personal loan offers lower interest rates and fixed payments, making it a smart choice to consolidate high-interest credit card debt. It helps save money, simplifies payments, and accelerates debt payoff.
Credible is a free online service that shows you the best lending options to pay off your credit card debt fast — and save a ton in interest.