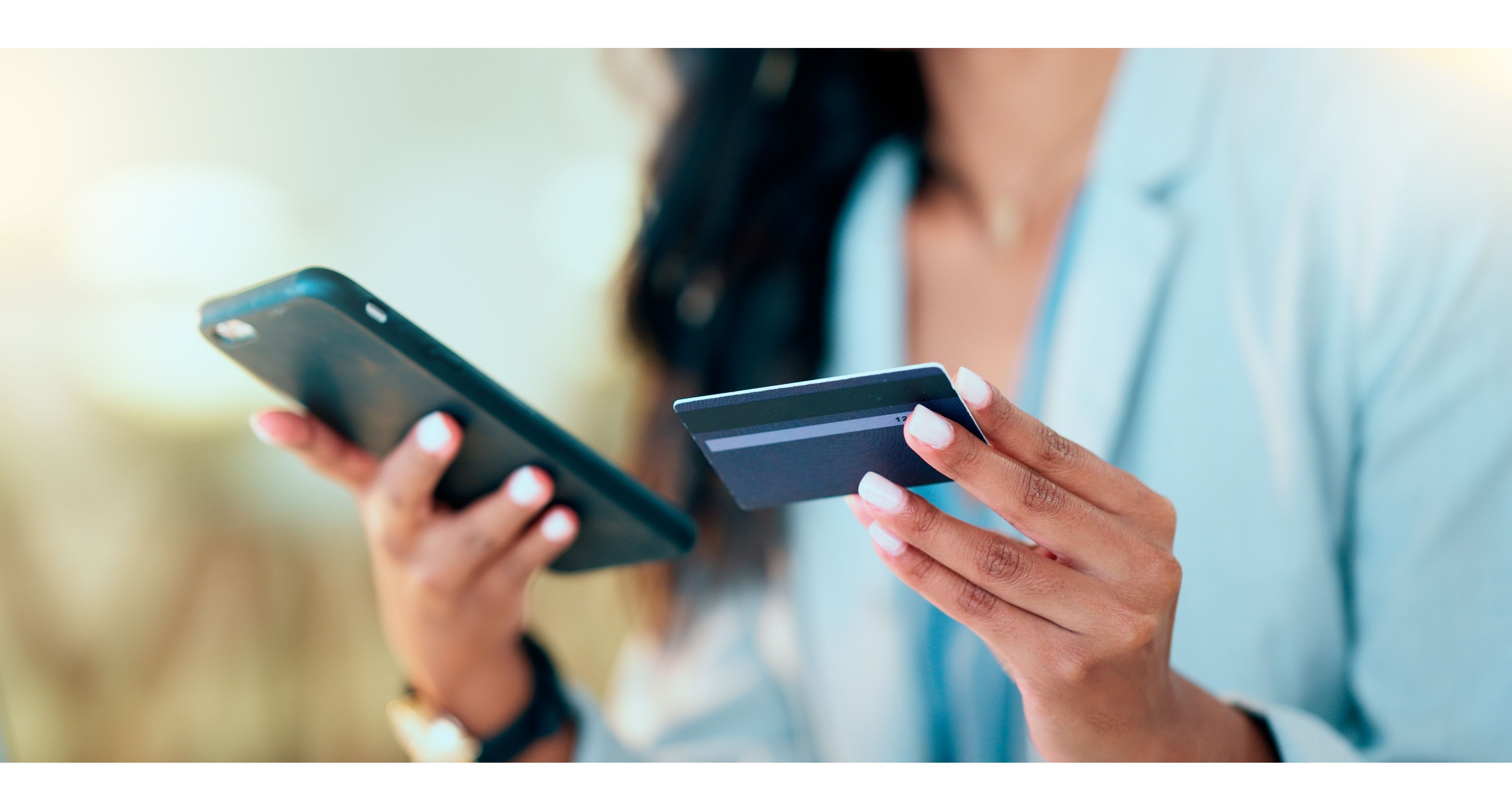 Best money management apps
PeopleImages.com - Yuri A / Shutterstock
We adhere to strict standards of editorial integrity to help you make decisions with confidence. Please be aware that some (or all) products and services linked in this article are from our sponsors.
We adhere to strict standards of editorial integrity to help you make decisions with confidence. Please be aware that some (or all) products and services linked in this article are from our sponsors.
Trying to get your finances in order? Consider using one of these online budgeting tools.
Money management apps can save you from having to log every dime you make and every cent you spend. They are often automated and can link all of your bank accounts. A budget app categorize and group your spending into easy-to-read pie graphs and charts, and then they go a step farther: They offer you ways to set up a spending budget that helps you save so you break the cycle of living paycheck to paycheck. They can do all the work for you, showing you where you could save and giving you tips about how.
The following online budgeting apps are our favorites and can help set you on your path to financial independence.
Best money management apps to track expenses
Tracking your expenses is a big part of budgeting. The best money management apps will go above and beyond by categorizing your expenses for you and making sure you have receipts and itemized lists of where your money is going. Here are some of our favorites:
Empower
One of the best online budgeting apps out there, Empower is a free tool that allows you to create a budget, track your spending, and save. Connect all of your financial accounts to the app. Then it automatically places your spending into categories. This makes it easy for you to know exactly where your money is going.
The online budgeting tool also helps you budget for retirement planning, calculating how much you will need based on your spending. And it can assist with creating an emergency fund. It can even help you pay down your debt. (You can connect your credit cards and loans to your account too.) Better yet? It's free!
Key features
Key features of Empower's Money Management services include:
Savings planner. This feature provides an annual savings range with a 70% chance of reaching your goals. Here you can create a budget and work on building a fund with three to six months' worth of your expenses to have in case of emergencies. The tool provides an account-level savings target to help you grow your savings faster.
Cash flow. This simple tool shows 30 days of spending. This ensures you know where your money is coming from and where it is going. By seeing your spending in real-time, you can adjust before you get off track.
Net worth. Because you have all of your accounts linked, Empower prominently features your net worth. And this can inspire you to watch that number climb as you reduce debts and save more.
Pros
Accessibility — Empower can be used on desktop and mobile devices.
Security — With all of your accounts linked you may be worried about security. But the platform uses AES-256 multi-layer key management for encrypting all of its data and is deemed safe.
Simple budgeting — You can set your monthly spending targets by category, date or merchant. And the tool will pull in your spending data for you.
Cons
Set up can take time — Although it's easy to use, the initial setup will take some time as you have to verify each account you link. This is about the only con to the tool. And it's not really so bad.
Plan your finance with Empower
Mint

An old guard in this newer world of online personal finance, Mint was one of the first to offer an all-in-one platform with easy budgeting. Using Mint, which is free, you can manage your money with a daily budget planner that is automatically created for you based on your spending. It pulls in your spending and income by pulling data from all of your accounts. It categorizes bank transactions and shows you how much you can save by cutting back in any category.
Mint also lets you link to checking, savings and investment accounts so you can really keep all of your finances in one place. And it performs online 401(k) management.
Key features
Key features of Mint budgeting include:
Unlimited credit scores. You can check your credit score as many times as you like with its tool, which also provides tips for improving your score.
Bill tracker. You won't miss a payment with the bill alerts and reminders. Plus, if your funds are low, you'll know how much you can pay.
Budget alerts. It's not just bills that feature alerts. You can get alerts every time you are hit with a fee (such as an ATM fee), if there is unusual spending, or if you are over budget.
Pros
Security — The platform uses VeriSign security scanning and you are required to log in using both a password and four-digit code.
Fee snapshot — Mint shows how much you are being charged in fees so you can see where you can make changes and stop the slow financial drain from fees you may not have been aware of. (You'll be surprised by how many small fees you've been paying that add up!).
Intuit family — Mint is part of the Intuit group that includes TurboTax, QuickBooks and ProConnect. This means it works well with these platforms and helps organize your finances for tax time.
Cons
Lots — and we mean lots — of advertisements — The reason it is free when others are not is that you'll be bombarded with ads.
Simplifi by Quicken

Quicken's long-established platform for managing personal and business finance has been made simple with its Simplifi online platforms. Like the others, this platform automatically pulls real-time data from your accounts and then helps you save by giving you goals and insights on where it sees you can significantly, yet easily, save.
You can try Simplifi free for 30 days and then choose an annual or monthly plan, which starts at a low $2.99 per month — the cheapest paid platform on this list.
Key Features
Key features of Simplifi budgeting include:
Accessibility. Simplifi can be used on desktop and mobile.
Goal creator. You can plan for goals in a simple setting. Set one for buying a car, creating an emergency fund, buying a home, getting married, going on vacation and other big-expense plans. You can set a target date and monthly amount and Simplifi will let you know if you can hit that target and help you to stay on track.
Customizable. You can create your own categories and tags and set up your finances any way you'd like.
Pros
No advertisements — This is a subscription model so you won't have to deal with unwanted ads when you use it.
Quicken connection — This platform has Quicken's 30+ years of creating budgeting software and is trusted to provide quality features that are secure and safe.
Cons
Not connected to Quicken — That said, this is not Quicken, which has its own mobile app, and the two are not interchangeable or combinable. Nor can you import data from Quicken.
Cannot import any data — This inability to import data from Quicken carries over to all data. There is no way to import data into your Simplifi app.
Pocketsmith

Pocketsmith is personal finance software that helps you get more clarity on your money habits. And you can keep track the way you want, with customizable labels and categorizations. It features a real-time bank feed and takes a look at your debt.
Its Budget Calendar is easy to use with a drag-and-drop ability to change schedules on income and expenses. The calendar shows you how much you are projected to have each day. And it makes forecasts and can spot future cash-flow problems in mere minutes.
Key features
Key features of Pocketsmith budgeting include:
Budget calendar. When you connect to your accounts, transactions will automatically be categorized for you (or you can customize the categories). The Calendar dashboard also sends you financial alerts if you get close to or over budget.
Live bank feeds. The platform supports checking, savings, credit cards, loan accounts and more so you can keep up with everything in one place.
Cash flow forecasts. PocketSmith uses your budget to review "what-if" scenarios. These help you plan for your future, lower your risks and make big decisions by creating multiple models that show you different ways to forge your path.
Net worth. You can track your investments, loans, property and more on this platform. And this means Pocketsmith accurately shows you your net worth.
Pros
Security — Your account is always encrypted, even when using public WiFi. Pocketsmith also offers two-factor authentication to further help protect your data.
No advertisements — Unlike free apps that make money through ads, you won't be subjected to them at Pocketsmith. It also won't sell your information to companies offering you financial features.
Low cost — The free Basic level allows for two accounts and 12 budget categories, although you'll have to manually import your information. If you want automatic bank feeds, it will cost you. Premium is $9.95 per month ($7.50 if paid annually) for 10 accounts and unlimited budget categories. And Super is $19.95 per month ($14.16 if paid annually) for unlimited accounts and budget categories.
Cons
You need to pay for the best features — Manual imports take all the ease out of online budgeting. So you really do need to spend the money on a Premium account to get the best benefits. There's no point in setting up a tool if you aren't actually going to use it.
Open a Pocketsmith account
CountAbout

You can manage your money from anywhere using CountAbout's customizable and easy-to-use personal finance software. This program aims to make budgeting much easier with fully customizable categories and tags on your income and spending and recurring transactions. And you can add images of receipts for keeping track as you budget.
The online budgeting tool is available as Basic, at $9.99 for the year, or Premium, at $39.99 per year. Basic requires manual entry of transactions and will not automatically download your banking, credit card or other financial institution information like Premium does. But the annual price for Premium is lower than most of the others on this list.
Key Features
Key features of CountAbout budgeting include:
Imports from Quicken. The software makes it easy to import your data from Quicken or Mint — and it's the only online personal finance software that can import from Quicken.
Invoicing for small businesses. If you are self-employed or run a small business, you can add the ability to create, send and track invoices while keeping your personal and business finances separate. (This feature costs an additional $60 annually.)
Pros
No advertisements — CountAbout is void of advertisements and clutter and keeps its interface easy to use. And it will not sell your data to anyone.
Accessibility — CountAbout can be used on desktop and mobile.
Cons
No personal touch — The only way to reach a person with any questions or concerns is via email.
Best money management apps to keep a budget
You can't be in control of your finances if you don't know how much you have and where it is going. Enter budgeting apps. These apps can save you from having to log every dime you make and every cent you spend. They are often automated and can link all of your bank accounts. They can do all the work for you, showing you where you could save and giving you tips about how.
YNAB

YNAB stands for "You Need a Budget" so it's only natural that budgeting is what it does best. This platform doesn't just want to show you a budget; it wants to make sure you use it and actually get ahead. It claims its new users save $600 in the first two months of use and $6,000 in the first year. And it does this not by having you spend less but by your spending smarter.
This isn't a "set it and forget it" app. It provides support, inspiration and ways to learn how to invest. But because it's teaching you, it isn't free. (Although it does provide a free 34-day trial.) Pay by the month at $11.99 or save by paying annually at $84.
Key Features
Key features of YNAB budgeting include:
Four Rules. The company follows its Four Rules Method. And its software and videos work to support this. The four rules are:Give every dollar a job.Embrace your true expenses.Roll with the punches.Age your money. (By spending less, your bank account balance grows over time; your money gets old.
Goal tracking. You can set goals and each time you reach one, move into bigger goals. This keeps you moving up and up toward the main goal of aging your money for your future and retirement.
Workshops. More than 100 free live online workshops are offered weekly.
Pros
Security — Of course the site is encrypted with AES-256 multi-layer key management. And you can elect to have YNAB destroy all your data if you choose to cancel.
Courses and workshops — With your membership, you get access to video courses and workshops that teach you better budgeting and saving habits.
Couples budgeting — The YNAB program helps couples budget together and simplifies expenses you share.
Cons
Not free — Unlike some online budgeters on this list, YNAB charges for its use.
Can be cumbersome for some — YNAB uses zero-based budgeting. This isn't for everyone, but this is what YNAB focuses on. It takes a lot of time to set up. And you need to be diligent about budgeting for every little expense.
Open a YNAB account
Goodbudget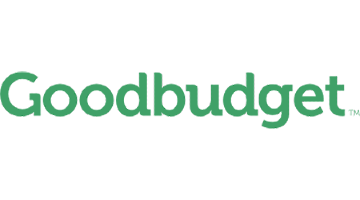 Goodbudget works with that old tried-and-true method of dividing your cash into various envelopes to use on things like groceries, housing and entertainment. When the money is gone, you have to wait for more money to replenish the envelope. This platform is similar and creates the envelopes online, making you pay for what's important first.
The online budgeting tool allows you to sync and share your budget and helps you save for big expenses and pay off debts. There is a free plan. There's also a Plus plan that is $7 per month or $60 annually. And with either plan, you can take classes and learn more about budgeting.
Key features
Key features of Goodbudget budgeting include:
Sync and Share. Sync with your partner on your mobile devices so you see every purchase or payment they make. That way you don't overextend without knowing.
Pay off debts. Using Debt Accounts, you can keep track of your progress and see when you will be debt free. Goodbudget works on the Debt Snowball method of paying off your smallest debt first and then putting the money you would have been paying toward that debt into your next smallest debt.
Courses. Goodbudget doesn't want you to have automatic budgeting and not actually think about how to do it yourself. So it features the Goodbudget Way of online courses. Start with "GB 101: Budget Bootcamp," a 10-minute class with 29 assignments for you to complete within a month. Move on to "GB 201: Budget with a Why," which is a 30-minute course with six assignments to be completed within 6 weeks. Its "911 Crash Course" will prepare you for emergencies. This three-segment course comes with three assignments, each of which takes an hour to complete.
Pros
Teaches you to budget — You won't be able to set it and forget it with this envelope system that really helps you curb your spending and take control of your finances.
Sharing ability — Both a pro and a con is that you can sync with a partner and make sure you are working on your finances together. It means every time one spends, the other will know. This could be good or this could be bad.
Cons
No other bells and whistles — Many of the aforementioned platforms have more than budgeting tools, from banking to investing. Goodbudget is only budgeting.
Best money management apps for easy saving
Once your debt is controlled and you are following a budget, the next step in financial freedom is building wealth by saving and investing. Here are our top recommended apps:

While Digit isn't a budgeting app per se, it does allow you to save your spare change and get into the habit of saving. Saving is vital to any budget and any app that makes the process easier for you is worth considering. All you need to do is connect Digit with your bank account. Digit will analyze your spending habits and transfer money automatically.
You can also invest with Digit and set up an IRA. Like other robo advisors, Digit will put your funds into a portfolio of exchange-traded funds based on a risk questionnaire.
Key features
Key features of Digit include:
Automatic savings. You don't need to think about saving with Digit. It automatically does it for you. You can save for specific things like a vacation or new car, or for a general emergency fund.
Overdraft protection. Make sure you aren't hit with an overdraft fee. Digit will instantly transfer savings to your bank account when you need it, saving you hefty fees.
Pros
Automated — You don't need to think about saving.
Simple — Digit is very easy to use and is available on both Android and iPhone devices.
Cons
Cost — Digit costs $5 a month.
Limited customer service — You can only get help through email.
Acorns

Like the spare change options for debt, Acorns does the same for savings, growing your spare change like acorns grow into trees over time. The money rounded up through Acorns gets put into a portfolio of stocks and bonds so that your pennies can grow into a true investment account. It's just $1, $3, or $5 per month to use this platform, depending on which features you sign up for.
The Personal platform, at $3 a month, includes an online bank account and access to 55,000+ fee-free ATMs. This account comes with a checking account and a retirement account to really help you save. Their Smart Deposit feature allows you to automatically set aside a portion of your paycheck into your checking, investing and retirement accounts. It's probably one of the best ways to invest without even needing to think about it. Plus right now you can get $75 when you sign up for direct deposit with Acorns and get two deposits.
Get $75 when you sign up for direct deposit with Acorns
Empower
Empower* provides interest on your checking account — which is practically unheard of — along with automatic savings. And there are no minimum balances and no overdraft fees. You can also get a cash advance of up to $250¹, as well as earn 10%² cashback when you use your Empower card at qualifying merchants.
Empower provides an accessible look at your spending by categories so you can keep track of your finances. If you set a savings target, Empower will automatically save for you. The app is free for the first 14 days for first-time customers and then $8 per month.
Best money management apps to get out of debt
While budgeting apps will be able to show you where your money is going, certain apps work with you to get your debt under control. These may simply set reminders and pay bills but some will feature debt payoff calculators to show scenarios to get out of debt fastest.
ChangED

For those with student loan debt, ChangEd works to pay off this debt quickly by rounding up your spending to the next dollar and using all the "change" to eat away at your debt. Every time you hit $5 worth of change, ChangEd sends a payment.
Without even noticing it since its spare change, your debt will go away quicker than if you paid only the minimum payment. And you can track your progress using the app. Family can also contribute if they'd like. And you earn points when you reach milestones or refer friends. It costs only $3 a month.
Qoins

Similarly, Qoins rounds up your spare change for any debt you want to target, helping you save 50¢ to $5 every few days to chip away at your loans or credit card debt. It claims its service pays off your debt 10 times faster than minimum payments. Qoins charges $2.99 every time it sends a payment.
Best money management apps for freelancers
If you are self-employed or freelancing, keeping track of your work finances can be harried work. You have to manage invoices, expenses and payroll (for yourself). Thankfully, there are apps that do the accounting for you, so you can focus on growing your business.
Expensify

You don't have to worry about your expenses when you use Expensify. Just scan your receipts into the app and it automatically categorizes them for you. The free accounts give you up to 25 scans per month plus automatic mileage tracking.
$4.99 per month gives you unlimited scans. Or sign up for the Submit Plan, also just $4.99 per month. This gets you unlimited scans, auto-categorization, and mileage tracking, plus a way to auto-submit reports to accountants, managers, and others.
To use the mileage tracking, hit a GPS button on your app and it records it for you. You can also receive travel notifications for flights, with delays or changes sent directly to your phone. It's like having your own personal assistant.
Wave

Whether it's just you or you own a small business, Wave is designed for entrepreneurs. This accounting software manages your income and expenses and can work with payroll, payments and invoicing — and most of its services are free.
You can work with Wave on your computer or your iOS or Android device. And your account has unlimited connections for bank and credit cards. Set up bill and invoice reminders and keep track of the status of invoices. The app even accepts payments and gives you your money within two days of receipt, although there's a payment processing fee.
Why budgeting is important?
Budgeting is not a bad word. Too often one thinks of budgeting as a restriction. But really budgeting is the first step to financial freedom. Having a budget simply means you have control of your money instead of the other way around. A budget helps you see where your money is going.
But reviewing your bank accounts, your receipts, your charges… it can get tedious. That is where online budgeting tools come in. Take 30 minutes out of your day to set up the app and link your accounts to one platform — all with extra security — and then without having to do anything more than open your app you will see real-time reports of where your money is and where it is going.
Bottom line
You simply cannot manage your money if you don't know where it is coming from and where it is going. If you're ready to be fully in control of your finances, a budget is the most important step you can take. Each of these online budgeting tools takes away some of the pain by automating your finances. And you can't go wrong with any of these tools.
Still, the only one truly managing your money is you. These work only if you do the work and stick to your budget and goals.
Empower Disclosure - *Empower is a financial technology company, not a bank. Banking services provide by nbkc bank, Member FDIC.¹ Eligibility requirements apply.²
Early access to paycheck deposit funds depends on the timing of the employer's submission of deposits. Empower generally posts such deposits on the day they are received which may be up to 2 days earlier than the employer's scheduled payment date. Cashback deals on Empower Card purchases, including categories, merchants, and percentages, will vary and must be selected in the app. Cashback will be applied automatically when the final transaction posts, which may be up to a week after the qualifying purchase.