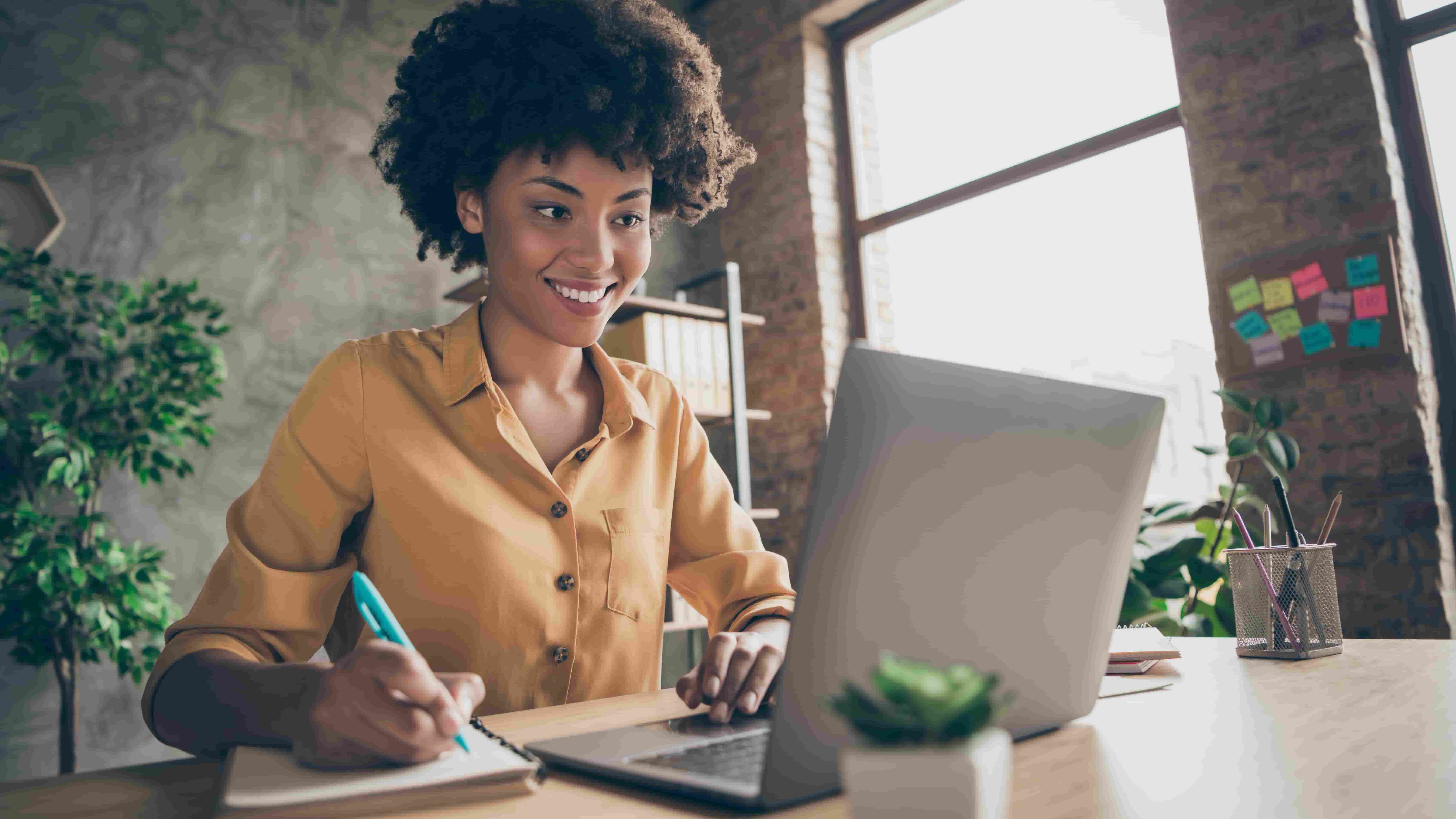 Roman Samborskyi / Shutterstock
We adhere to strict standards of editorial integrity to help you make decisions with confidence. Please be aware that some (or all) products and services linked in this article are from our sponsors.
We adhere to strict standards of editorial integrity to help you make decisions with confidence. Please be aware that some (or all) products and services linked in this article are from our sponsors.
Personal finance and budgeting software options have come a long way in the last decade. Security and technology advances make it safe and easy to link your financial accounts, so you can manage your personal finances from your desktop or on the go.
Back in the day, Quicken was the be-all-end-all when it came to personal finance software. However, over the years, a number of new players have entered the game, bringing with them new functionalities and features, as well as the ability to manage your finances and budget on a mobile device.
One of these apps, CountAbout, allows users to seamlessly migrate from Quicken or Mint without losing any historical data. Then its personal finance software automatically syncs your old and new financial data from your desktop or any mobile device. The program allows you to easily keep track of spending, categorize transactions and create or manage budgets. Plus, it's clean, intuitive and ad-free.
CountAbout features
| Feature | Details |
| --- | --- |
| Price | Min: $9.99, Max: $39.99, Term: year |
| Budgeting | ✅ |
| Bill payment | ❌ |
| Investment tracking | ✅ |
| Access | Web Based, iOS, Android |
| Credit score monitoring | ❌ |
| Bill management | ✅ |
| Retirement planning | ❌ |
| Tax reporting | ❌ |
| Reconcile transactions | ✅ |
| Custom categories | ✅ |
| Import QFX, QIF files | ✅ |
| Two-factor authentication | ✅ |
| Online synchronization | ✅ |
How does CountAbout work?
Logging into CountAbout takes you to the site's main Transactions tab. This is where you will set up your account. It's also the spot where you'll add and categorize transactions (or flag them to deal with later).
Elsewhere on the site, you can create and edit budgets, run reports — such as to compare your spending against your budget — and manage recurring transactions, such as mortgage or rent payments.
Other useful CountAbout features include:
1. Easy data imports from Quicken and Mint
2. Customizeable financial reports for your taxes
3. Download tens of thousands of transactions from thousands of banks and financial institutions
4. Customize income and spending categories
5. Set up recurring transactions
6. Add images to transactions (like receipts)
7. Send invoices for your small business
8. Check your finances while on the go with CountAbout's Android or iOS app
Overall, CountAbout's account registers provide an up-to-date picture of your financial status. That's because CountAbout reflects all of the transactions you've entered or downloaded — not just those that have cleared the bank.
Don't like CountAbout's default spending categories? Maybe you don't have a pet, so you don't need a "pet grooming" category. Or maybe you're a horse rider, so you want an "equestrian" category. CountAbout makes it easy to add, delete, rename or merge categories.
CountAbout also offers information-rich graphics that provide a quick visual sense of whether your spending in specific categories is keeping pace with what you've budgeted.
CountAbout supports the automatic downloading of transactions from thousands of financial institutions (Premium subscribers only). CountAbout also supports downloading of investment balances, such as 401(k) balances, but doesn't support investment transaction imports.
FIRE Tools
Short for Financial Independence and Early Retirement, FIRE tools help you track how close you are to retirement.
CountAbout offers a FIRE widget that tracks your monthly expenses along with any potential passive income and plots them over time. So, for example, if you are mostly invested in stocks, it will show the potential amount you have versus your expenses so you will know when you are financially independent. You can also analyze your future finances by setting your retirement withdrawal rate and calculate your passive income potential from the size of your assets.
CountAbout basic and premium pricing
You can choose either Premium ($39.99/year), which provides full access to all CountAbout functions, including free, automatic downloading of all your financial transactions (banking, credit card, mortgage, etc.), or Basic ($9.99/year), which includes all of the above except automatic downloading from financial institutions.
When you join, you will automatically be signed up for a free 45-day trial of CountAbout Premium. After your free trial, you will be given the opportunity to choose to subscribe to either the Premium or Basic service.
Note that it costs $60 per year extra if you want to create and send small business invoices. And it's another $10 add-on if you want to add images to transactions, like a picture of a receipt.
Security
CountAbout uses a respected third-party service, MX, to connect subscribers to their financial institutions. Similar to the other online aggregation services, CountAbout does not store usernames, passwords, account numbers, phone numbers or addresses. Your encrypted email address is the only information CountAbout has that identifies you.
CountAbout supports a two-factor authentication login process, making it harder for hackers to access your information.
Pros and cons of CountAbout
Pros
Easily import data from Quicken and Mint
Works with thousands of banks and financial institutions
A long free-trial period
Automatically download transactions
Very customizable budgets
Cons
No free plan
Doesn't offer bill payments
Not a great investment tracker since you just download balances for your accounts
CountAbout alternatives
CountAbout's software is incredibly useful if you want a more user-friendly interface than Quicken or want to import your data from Mint. It's also highly customizeable and has excellent reporting features.
That said, some alternatives might be better options depending on your financial goals. Here's how CountAbout compares to Personal Capital and You Need A Budget, two other popular personal finance tools:
| Highlights | Empower | YNAB | CountAbout |
| --- | --- | --- | --- |
| Rating | 9.5/10 | 8.5/10 | 7.5/10 |
| Budgeting | ❌ | ✅ | ✅ |
| Investment monitoring | ❌ | ✅ | ✅ |
| Retirement planning | ✅ | ❌ | ❌ |
| Bill payment | ❌ | ❌ | ❌ |
| Manual entries | ❌ | ✅ | ✅ |
| Bill management | ❌ | ❌ | ✅ |
| Reviews | Read Review | Read Review | Read Review |
| Links | Sign up | Sign up | - |
Personal Capital is our all-around favorite tool since it offers a host of free features, including budgeting and retirement planning tools. It also has a useful investment fee analyzer and is one of the best net worth tracking services. Plus, if you invest $100,000 or more, you can use Personal Capital's Wealth Management service to build a custom portfolio, similarly to a robo-advisor.
As for YNAB, it's an excellent alternative to CountAbout if you're trying to pay off debt. YNAB's philosophy is that every dollar should have a job; it could be to build your emergency fund, tackle credit card debt, or invest for the future. You get excellent budgeting tools with this mantra in mind, and it's one of our favorite budgeting apps.
Summary
There are a lot of other personal finance apps available to choose from. One huge advantage of CountAbout is you can import categories and transactions from your Quicken or Mint.com accounts — so you can pick up with CountAbout where you left off with these programs.
Another key distinction: CountAbout is a completely advertising-free experience. Of course, to make that possible, there is an annual subscription cost.
If you are looking for a paid competing product, YNAB offers similar functionality. If you are looking for investing guidance, Personal Capital's free service is another good option.
However, with any of these online services, nothing prevents you from using multiple services.
Finally, CountAbout places a high value on online security. The software does not track your usage so your data is completely private. Unlike Mint, they don't collect — or sell — your personal information. The only data stored about you is your encrypted email address.
CountAbout's mobile app syncs your data quickly and securely, so you can access your data on the go and easily categorize new transactions daily.