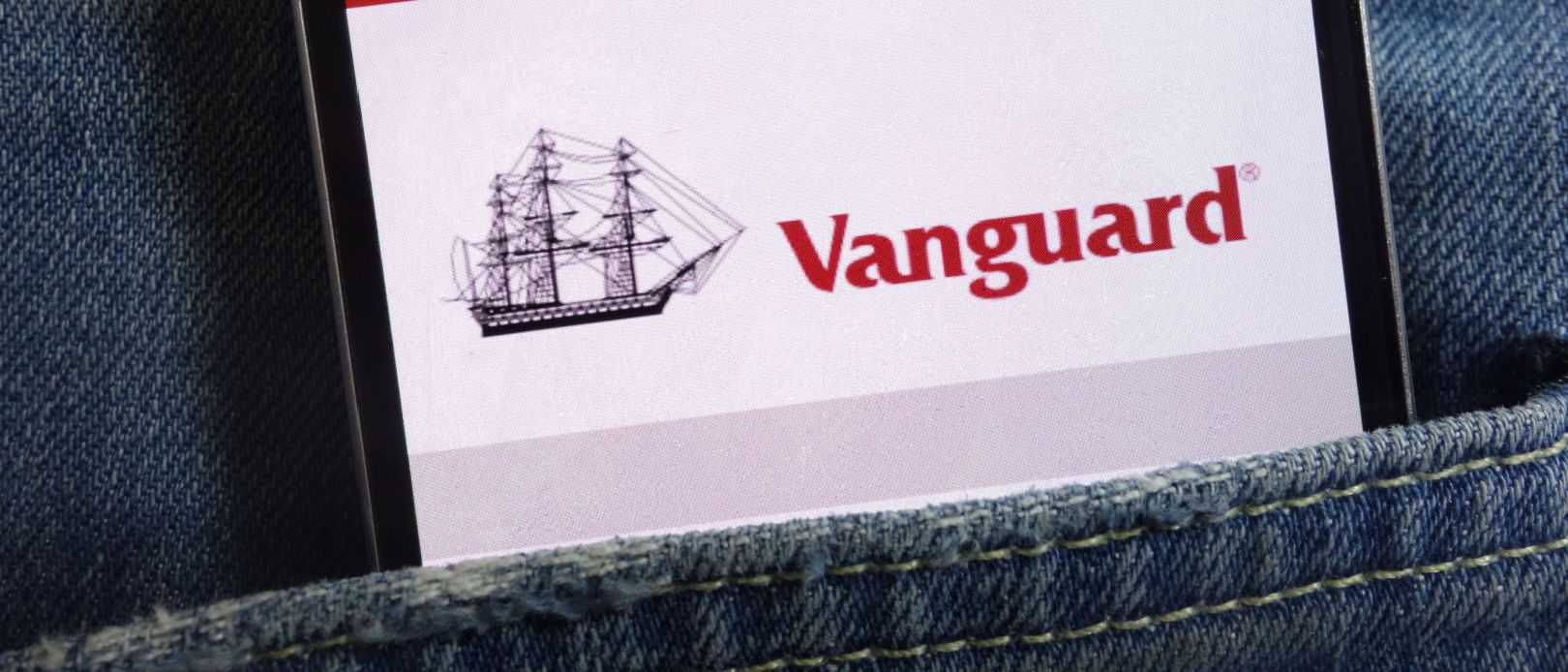 Vanguard review: The best overall discount stock broker?
Piotr Swat / Shutterstock
🗓️
Updated: February 03, 2023
We adhere to strict standards of editorial integrity to help you make decisions with confidence. Please be aware that some (or all) products and services linked in this article are from our sponsors.
We adhere to strict standards of editorial integrity to help you make decisions with confidence. Please be aware that some (or all) products and services linked in this article are from our sponsors.
The Vanguard Group is the granddaddy of low-cost indexed-based mutual fund investing. The company was started in 1975 by Jack Bogle, who understood that over 80% of actively managed funds did not beat the market's indices. His theory: Because you can't beat the market, you should become the market and focus on low-cost fees.
Vanguard has grown to become the world's largest no-load mutual fund company. However, in January 2020, Vanguard also became one of several stock brokers that removed commissions on online stock, option and ETF trades.
Along with the standard brokerage services, Vanguard also offers variable and fixed annuities, educational account services, financial planning, asset management and trust services.
In the same spirit of shedding further insight on the different investment options available to consumers, today, I wanted to share with you my experiences with Vanguard's Investment Services. Personally, I have been a Vanguard account holder since 1999. Overall, I have found Vanguard offers a wide selection of mutual funds and ETFs at a low cost, but their website to be somewhat outdated and clunky.
Vanguard features
3,000+ no-transaction-fee (NTF) mutual funds
Stocks, OTC/Penny Stocks, ETFs, Mutual Funds, Bonds, Options, Forex
Taxable, Joint, Traditional IRA, Roth IRA, Rollover IRA, SEP IRA, Solo 401(k), Trusts, 529, Custodial, Non-Profit, Annuities, Money Market, CDs
Account options
Currently, Vanguard offers the following account options. Beside each type of account, I've included a brief summary of my experiences, where applicable.
401(k) rollovers to a Vanguard IRA: This type of account enables you to transfer your 401(k) retirement account at your previous employer and convert it to a traditional IRA with Vanguard. I completed this process in with my wife's 403(b) with a former, and the process was executed without any failures or delays. And, better yet, there were no additional penalties/fees incurred by the process from Vanguard.
Annuities: Vanguard offers both fixed income and variable annuities. While I don't personally have one of these, I understand Vanguard has some of the lowest rates in the industry for annuities. This is mostly because they don't have full-time sales people selling their product and pass the discount onto you.
Roth IRAs and Traditional IRAs: Vanguard gives investors the option of opening either a Traditional (pre-tax contributions) or Roth (post-tax contributions) IRA. I have been using a Roth IRA from Vanguard for 3 years now, and I have found it a very effective investment vehicle with their low-cost mutual funds.
Individual (taxable) Accounts: Lastly, Vanguard allows you to save money in taxable accounts in either stocks, bonds, CDs, or mutual funds.
Investment types
The Vanguard Group offers a very comprehensive array of investment options, regardless of the type of account you choose to open. This review focuses only on Vanguard's "bread-and-butter" – mutual funds and ETFs.
Vanguard mutual funds
121 total mutual funds – including money market, international, balanced, bond, REIT, and stock mutual funds.
Vanguard offers both actively (stock picking) and passively (tracking an index) managed mutual funds.
Offers lower fee "Admiral Shares" mutual fund options. These shares generally require a balance in the mutual fund of at least $10,000. However, the expense ratio for these Admiral Shares is generally 30-50% lower than that of the normal mutual fund shares.
Vanguard ETFs
In addition to mutual funds, Vanguard has also become a major player in the ETF markets, currently offering 52 different ETFs in the majority of the same areas that they offer mutual funds.
Generally, ETFs have expense ratios ~0.1% lower than the same asset class of mutual fund. While this is not a huge difference, it can add up over the years with larger account balances.
In most cases, especially if you have complete control over your investment account, you would want to choose the Vanguard ETFs over their mutual funds. Not only are most cheaper but typically are more tax efficient.
Vanguard personal advisor services
Vanguard Personal Advisor Services brings A mix of Robo Investing Advice with low-cost investment choices and Real, Live Human Professionals.
Read more: Vanguard Personal Advisor Services review
Fees and commissions
In the fall of 2019, a number of online stock brokers — including heavyweights Fidelity and E*TRADE — announced that they would eliminate commissions on most U.S.-based trades.
It was the culmination of a long pricing war among online brokers. In no small part, this was spurred on by the emergence of totally free brokers like Robinhood.
It took until January 2020, but Vanguard finally joined the cadre of commission-free brokers. That means investors don't have to pay for stock and ETF transactions when completed online (there's still a charge for trades made via phone). Options trades are also commission-free, but note that there is a per-contract charge of $1. This is higher than what many other brokers charge (50 to 65 cents).
For other discount brokers, please visit our best online brokerage web page.
Minimum balance and initial deposit
Generally, the minimum investment amount for Vanguard mutual funds is $3,000 which is somewhat steep for the first time investor. However, for Vanguard ETFs, the minimum is only 1 share and might be best suited for beginning investors. Vanguard also offers admiral shares which have even lower in annual fees. To qualify:
Invest $10,000 or more in most Vanguard index funds that offer Admiral Shares.
Invest $50,000 or more in Vanguard actively managed funds that offer Admiral Shares.
Vanguard recently lowered the dollar requirements and is great news for investors.
Mutual Fund and ETF screener
Vanguard's screener is a very effective tool to find the right fund that meets your investing criteria. You can filter based upon: asset class, minimum deposit, risk level, share class, and tax efficiency.
Once you find the right Vanguard fund for you, you can invest directly. You can also compare the various funds to find out which performed better. It's a useful tool since Vanguard has over 100 ETFs and mutual funds.
Customer service
Overall, the ease of use of the online Vanguard system, and corresponding customer service has always been very effective and straightforward. Whenever I am unable to figure out something online, it is always easy to get a real, live person on the phone who is knowledgeable and can assist.
Vanguard portfolio watch
The portfolio analysis tool is provided for free by Vanguard. You can gain insight in to your asset allocation as well as the overall costs of taxes, and manage risks associated with your portfolio. Their summary section it will give automated recommendations to modify your portfolio.
It does not support external accounts into asset allocation consideration. This is another example of the Vanguard-only-centric view their service has.
Vanguard alternatives
Here's a quick look at how Vanguard compares to some of the other top stock brokers available today.
Highlights
Fidelity Investments
E*TRADE
Vanguard
Pros and cons
Pros
Great selection for funds: Vanguard offers a broad selection of mutual funds and ETFs
Handy tools: Vanguard's screeners are a great addition
Good customer service: Getting hold of help is seldom a challenge
Low-cost managed portfolios: Vanguard Digital Advisor and Personal Advisor Services both have some of the lowest advisory fees that you'll find anywhere today.
Cons
Not the best broker for active traders: Vanguard is a better fit for investors who are looking to passively invest in mutual funds at ETFs
High minimum for mutual funds: The minimum investment amount for Vanguard mutual funds is $1,000
High options contract price: The per-contract price for options is $1, higher than what many other brokers charge
The bottom line
Vanguard is great if you use their funds and ETFs. When you venture outside of this realm, their service is ok at best. If you ever decide to buy individual stocks, you are best to find another stock broker for that purpose. Vanguard's research tools are almost nonexistent. Unless you have a significant amount invested in them, it may not make sense to use their service for the lower trading fees.
I recommend using Vanguard for your retirement account if possible (there are many poor alternatives, unfortunately), or if you prefer to use only Vanguard funds for your investing. Firms like Fidelity, and TD Ameritrade offer much more comprehensive services, if you are looking for a one-stop brokerage firm.