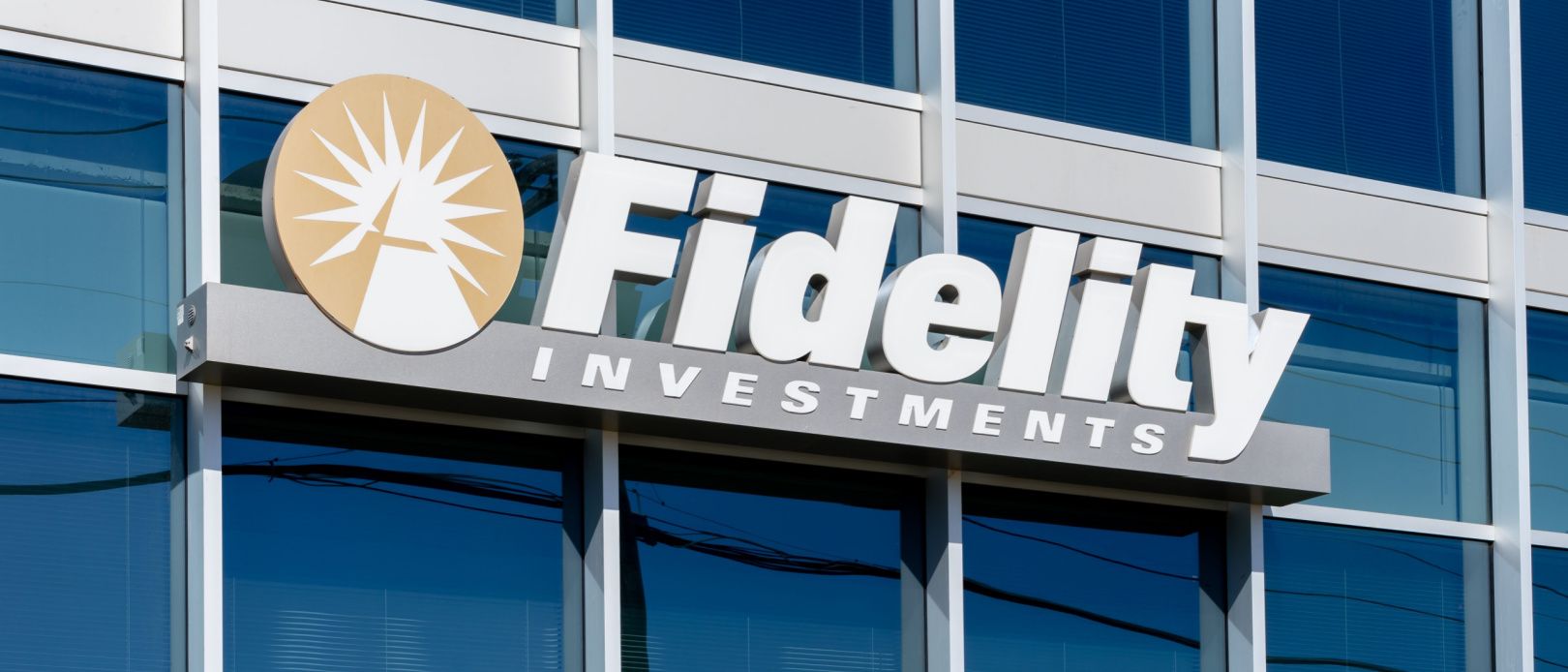 Fidelity review: Is this the best all-around stock broker?
JHVEPhoto / Shutterstock
We adhere to strict standards of editorial integrity to help you make decisions with confidence. Please be aware that some (or all) products and services linked in this article are from our sponsors.
We adhere to strict standards of editorial integrity to help you make decisions with confidence. Please be aware that some (or all) products and services linked in this article are from our sponsors.
Founded in 1946, Fidelity has been offering investors a wide variety of tools to manage their portfolios either on their own or with help for decades. Fidelity is a good choice for beginner investors and those who might need extra customer support because they've adopted an investor-friendly attitude.
Fidelity has excellent customer support — just pick up the phone and you can be on the phone with an actual human in minutes to get your questions answered.
They offer various financial services and products to suit your needs. You'd think the trade-off would be higher fees for all of this service and variety. But Fidelity offers fee-free mutual funds, $0 ETF purchases and the ability to buy fractional shares, helping customers keep costs low and returns high.
Fidelity pros and cons
Pros
Wide variety of investment options
Basic platform for casual investors and a higher-end platform for serious traders
Robust suite of educational resources
Full range of account types
Will soon launch a first-of-its-kind Bitcoin offering for 401(k)s
Cons
Limited access to alternative investments
Mobile app functionality is a bit behind some of Fidelity's competitors
Fidelity Investments features
| Feature | Details |
| --- | --- |
| Minimum investment | $0 |
| Stock/ETF trades | $0 |
| Options trades | $0.65/contract |
| Mutual funds | 3,700+ no-transaction-fee mutual funds |
| Investment types | Stocks, ETFs, Mutual funds, Bonds, Options |
| Account types | Taxable, Joint, Traditional IRA, Roth IRA, Rollover IRA, SEP IRA, 401(k), Solo 401(k), Trusts, Coverdell, 529, Custodial, Annuities, Checking, Money Market, CDs |
| Broker assisted trade | 32.95 |
| Virtual trades | ✅ |
| Customer service | Phone: 24/7; Live Chat: 24/7; Branch Office |
Who is Fidelity for?
As one of the largest brokers in the United States, Fidelity doesn't cater to just one type of investor. It's remarkably flexible and offers something for almost everyone. Beginner investors who are just learning about the stock market will appreciate the easy availability of advice and take advantage of the robust education center and access to professionals.
More seasoned investors and traders won't need the introductory information in the education center, but will instead appreciate Active Trader Pro. This is Fidelity's proprietary trading platform and is a downloadable desktop program that streams real-time data and allows for complete customization of your workspace. You can also monitor news and set custom alerts.
The only cohort of investors that may not find Fidelity suited to their needs is anyone looking to invest in advanced products like futures, commodities, or alternative assets like cryptocurrency or NFTs.
What makes Fidelity great?
Investment selection
Fidelity offers a wide variety of tradable securities including:
Stocks
Penny stocks
ETFs
Mutual funds
Fixed income, bonds, and CDs
Options
Sustainable investing
Managed accounts
Fractional shares
Other securities like ETPs, IPOs, and precious metals
Trading Platforms
That's one of the widest list of stock market investment options that you'll find today.
Flexible platforms
Fidelity has built a reputation as having a product to serve everyone, and this is true of their trading platform options. Whether you're a beginner investor looking for a robo-advisor or a managed solution for your investments; or a more experienced investor building your portfolio, Fidelity has an option to suit you.
In particular, experienced investors will appreciate Active Trader Pro, a downloadable program that includes real-time data streaming and a customizable trading interface.
The company also recently launched Fidelity Solo Fidfolios which allows you to buy or sell up to 50 stocks at once with one click to trade. It's an interesting concept, but Fidelity is currently charging $4.99 per month for the service (after a 90-day free trial) and we honestly don't think the functionality is worth that cost.
Education and resources
Fidelity has robust research tools to help you choose your next move. The News & Research section of Fidelity's platform covers various securities and allows you to set alerts and create watch lists. If you aren't sure where to start, the learning center is a great place to start. You'll find content that is easily digestible in article, video, and webinar formats. You can also connect with a live professional investment coach to answer your trading-related questions.
Account types
Fidelity provides a full range of commonly-used accounts, including:
Taxable brokerage accounts
IRAs (traditional, Roth, inherited, and SEP)
Self-employed 401(k)s
SIMPLE (Savings Incentive Match Plan for Employees) IRAs
Custodial accounts
529 plans
Health savings accounts
If you aren't sure which account suits your goals, Fidelity can advise on that, offering descriptions and suggested uses for each account.
Advice and planning
Fidelity provides advice and planning with their products, and you can choose what to learn about based on your investment experience. Beginner investors can choose to work with Fidelity's robo advisor service that will build your portfolio to meet your goals. More advanced investors can take advantage of Fidelity's personalized planning service that lets you plan your investments but get help from an advisor when you need it.
Fidelity also hosts coaching sessions with the "Trading Strategy Desk" for those who wish to operate without a dedicated advisor. This option allows you to discuss your questions with a professional coach as part of a broader training session with up to 100 participants. Each session has a specific theme, so you can choose to participate in only the sessions that interest you.
401(k) access to Bitcoin
One area that Fidelity has traditionally fallen short in is the ability to invest in cryptocurrency. However, that's about to change with the recently announced launch of a Digital Assets Account for 401(k)s.
With this new product, interested employers can offer their employees access to Bitcoin through their retirement plans and Fidelity's secure platform. This innovation represents a significant step forward for Fidelity and helps them eliminate one of their only weak points.
What are Fidelity's drawbacks?
Fidelity has consistently been voted one of the top online brokers, but they aren't without their (few) drawbacks. Here are some areas that Fidelity comes up short.
Limited alternative investment selection
Fidelity has an excellent variety of tradable securities but it comes up short for alternative investments like futures and commodities. And while Fidelity is planning to bring the ability to purchase Bitcoin to 401(k)s, there is currently no way to buy any of the hundreds of other cryptocurrencies available on the market.
Poor mobile experience
Fidelity does have a mobile app, but they've opted for a simple design that eliminates some of the functionality traders love about the Active Trader Pro desktop platform.
Fidelity pricing and fees
With such a massive variety of tools and products for investors, you might think that you'll pay for it with excessive fees and high trading costs. That's not the case here. Fidelity is consistently ranked highly for its low-cost pricing and fees.
With Fidelity, you can take advantage of commission-free stocks, ETFs, and options. For an all-in-one solution, you can buy zero expense ratio index funds. There are no account fees or minimum balances to open an account, and no fees for software, inactivity, account closure or transfer, exercise/assignment, domestic wires, checks, or paper statements and trade confirmations.
There are some fees, however, and they break down as follows:
$0.65 per contract on options
$1 per bond or CD in secondary trading
$3/mo robo advisor fees on portfolios from $10,000 – $49,999
0.35% per year robo advisor fees on portfolios $50,000 and up
0.50% gross advisory fee for Fidelity's Personalized Planning and Advice program
0.50% – 1.50% gross advisory fee for their Wealth Management program
$49.95 to open a mutual funds outside of their No Transaction Fee program (to buy; no charge to sell)
8.575%+ margin interest based on account balance
$32.95 to have a live broker make a transaction for you
In addition to the above fees, clients who choose to sign up for the Fidelity Solo Fidfolios service pay $4.99/mo. Note that can test out Solo Fidfolios for 90 days before the monthly fee kicks in.
How to contact Fidelity
You can access all of the functionality that you'll typically need from Fidelity through their website, which is available 24 hours a day. If you need to get in touch with their customer service team, you have several options.
You can call them 24/7 at 1-800-343-3548. Their online chat function is also available from Monday to Friday, 8 am to 10 PM (ET), and Saturday and Sunday from 9 am to 4 PM (ET). Need a simple question answered quickly? Their chatbot is available at all hours.
Is Fidelity a fiduciary?
Fidelity isn't a fiduciary anymore, and the company stepped away from this role in 2018. Currently, Fidelity explains how it assists its clients with their fiduciary responsibilities by providing them with tools, resources, and information they need to make informed investing decisions.
A fiduciary is a person or entity that is legally bound to put your needs and interests ahead of themselves. For financial services company, a fiduciary duty means putting your financial interests first. Fidelity still provides investing advice and tools for you to invest, but it's not legally obligated to act as a fiduciary.
Best alternatives
Not sure that Fidelity is the right stock broker for you. Here are a few popular alternatives to consider:
Bottom line
Fidelity is well known in the industry, consistently winning awards for Best Online Broker and often recognized for its friendliness to beginners and low costs. We think that Fidelity has something for anyone and enough breadth of product to suit whichever life stage in which you may find yourself. Fidelity is a good choice if you're not sure where to begin with your investments or looking to lower your fees and take control of your portfolio.
Shopping around for a brokerage? Check out our Fidelity comparisons: