Of course, I really have no idea of each reader's specific financial situation, and this is a complicated question that deserves a complicated answer. It's not something I can really help with a two-sentence solution. There are fee-only financial advisors that will charge at minimum a few hundred dollars to give you an answer.
Empower's retirement planner features
With Empower's Retirement Planning service you get access to these features:
Uses your savings and spending habits — It automatically pulls in your actual savings and spending habits from within Empower, not just estimated spending/savings habits. Most calculators ask users how much you save into retirement accounts and how much you spend each month.
Tracks progress over time — The app will track your retirement goals over time. Again because everything is linked up, this happens automatically.
Accounts for large expenses — Quickly add in large financial expenditures along the way, other than just retirement. Most calculators assume your savings are all for retirement and ignore major purchases like college educations or home purchases. Empower's Retirement Planner allows you to input these events, when you think they'll occur, and how much they'll cost. The tool recalculates to see how those expenditures affect retirement goals.
Large one-time savings allotments — This feature allows for what people in the financial industry call "liquidity events." Things like a sale of a business, exercising stock options, or getting an inheritance. The Retirement Planner lets users add these inflows to, so you can anticipate when they might occur.
Monte carlo analysis — Runs multiple calculations and the possibility of a good outcome with your finances.
Covers all of the possible variables — The service includes: taxes, inflation, withdrawals, saving increases, Social Security, and spousal retirement.
iPad access – You can do all of this via their iPad app.
Recession simulator – Find out how your portfolio would have fared in past recessions. You can select the age you would like to run the simulation and find out how much your balance would have been during a past market crash. You can also see the recovery time and the probability of meeting your retirement goals post-crash.
Are you on track to retire? Get the answer with Empower Enter your future income and expenses to determine if you are on track for retirement
Kiss Your Credit Card Debt Goodbye
Having a single loan to pay off makes it easier to manage your payments, and you can often get a better interest rate than what you might be paying on credit cards and car loans.
Fiona is an online marketplace offering personalized loan options based on your unique financial situation.
When you consolidate your debt with a personal loan, you can roll your payments into one monthly installment. Find a lower interest rate and pay down your debt faster today.
Get Started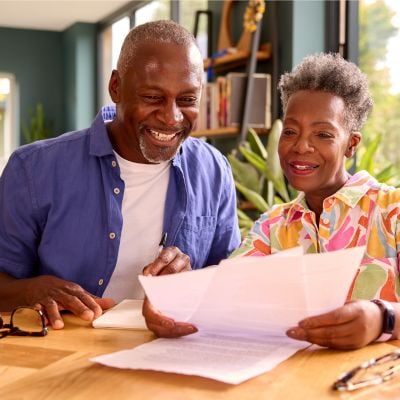 Why choose Empower over the others?
At Investor Junkie, we think Empower is currently one of the best personal finance apps on the market, especially for individuals who want to track their investments as well as their other financial accounts. Check out our Empower review for details.
One of the things I personally like about their service is the ability to organize all of my accounts in one place, not only from my desktop computer but on the go with their mobile app. I like their service so much that I've made the permanent switch from Quicken's service to Empower.
The trend for automated financial services is to give assistance in retirement planning. Betterment was the first to offer this kind of feature. One problem is that Betterment only knows about Betterment accounts. It doesn't have a holistic view of your entire financial picture, and this is one of the biggest limitations of Betterment's service.
Granted the concept of retirement calculators has existed for years and is nothing new. The first decent calculator was available in Quicken over 20 years ago. I, in fact, was involved in creating the first online retirement calculator for T. Rowe Price's website way back in 1994.
Not all retirement calculators are created equally. What separates the good from the excellent retirement calculators are ones that use a Monte Carlo simulation to determine possible outcomes and the probability of those outcomes. Empower uses this with many variables you can adjust and auto-population of your financial accounts.
Further Reading: How to invest for retirement
Final thoughts on Empower Retirement Planner
If you already use Empower, then there's not much you need to input to test out this tool. Just log in and access the Retirement Planner for free. Here's how you get started with Empower.
In my tests, I ran multiple "what if" scenarios using my personal finances. I saw the changes in the possibility in meeting our family goals. I was impressed with its functionality and ease of use. It's one of the best retirement calculators out there — paid or free. Once you have your accounts linked, it's very easy for you to see exactly how you are progressing toward your retirement.
Of course, Empower hopes that seeing their tool will get you to use their financial services and other products. Though there is no obligation in using their paid services.
Empower's new Retirement Planner makes an already great service even better. I've seen commercial retirement calculators with fewer features. Best of all, this feature is also available for free. This puts their service in a different league than the online service Mint.com.
Are you on track to retire? Get the answer with Empower
Sponsored
Follow These Steps if you Want to Retire Early
Secure your financial future with a tailored plan to maximize investments, navigate taxes, and retire comfortably.
Zoe Financial is an online platform that can match you with a network of vetted fiduciary advisors who are evaluated based on their credentials, education, experience, and pricing. The best part? - there is no fee to find an advisor.