What is a no-income verification mortgage?
A no-income verification, or no-doc, mortgage doesn't require documentation or income verification upon approval.
For most mortgages, lenders will check nearly every facet of your finances, including how much money you have right now, bank statements for the last year (or more), and your debt-to-income ratio, also called your DTI ratio.
Your creditworthiness is determined by years of credit use, and the higher your credit score, the more likely you are to get approved for a mortgage, regardless of type.
If you work for yourself, have fluctuating income, or aren't bringing in much new income at the moment, lenders that check your income will consider you a bit risky. If you can't prove you'll repay your mortgage, you might not get approved for a home loan.
With a no-income verification mortgage, the mortgage broker won't consider your income in your application for approval.
Because no-doc mortgage lenders don't check your income, those companies don't have much to go off of to make sure you'll repay your loan. That higher risk for the lender means your no-doc mortgage will come with a higher interest rate compared to other types of mortgages.
These types of home loans also require larger down payments — some as high as 30% to 50% of the total home cost.
For typical mortgages, you can borrow with a much smaller down payment, anywhere from 0% to 20%.
You'll also need a good credit score or better to prove you're responsible with credit. While a fair credit score won't completely eliminate your chances, you might get approved for a mortgage with a higher interest rate compared to someone who has excellent credit.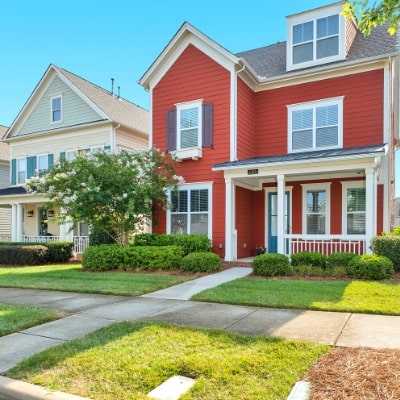 The right homeowners insurance policy protects you, your loved ones and your home.
Find the coverage you need at the most competitive rate in your area. Compare quotes from over 200 insurance companies with SmartFinancial.
Compare Now
Types of no-doc mortgages
If you're looking into a no-doc mortgage, you may see a few different types offered.
No income, no assets: You'll tell a lender what you make and own, but the lender won't confirm the information.
No income, verified assets: You have to verify your assets to a lender, but the company doesn't consider your income.
Stated income, verified assets: You'll need to verify your assets with documents as proof but not for your income.
Stated income, stated assets: You'll provide your lender with stated income and assets but without documentation. No W-2, bank statements or other types of verification are necessary.
No income, no job, no asset: Also called NINJA, this type of loan doesn't verify income, employment or assets of any kind. The lender takes your word at face value without confirmation elsewhere.
No-income-verification mortgages are a type of nonqualified mortgage. Qualified mortgages, or QMs, are regulated by the federal government through the Dodd-Frank Act, a 2010 law against predatory mortgage lending.
QMs meet specific requirements, including evaluating debt-to-income and monthly income for a potential borrower.
Nonqualified mortgages don't offer the same consumer protections. Since they aren't protected by the federal government, so you won't see loans backed by the Fedaral Housing Administration (FHA loans), the Department of Veterans Affairs (VA loans), or Fannie Mae and Freddie Mac, the two giant mortgage companies controlled by the government.
No-income verification mortgage pros and cons
There are some benefits of getting a no-doc mortgage. You might want to consider a this type of mortgage if any of these statements appy to you:
You have inconsistent income.
You're self-employed, an independent contractor, or have your own business where you keep the majority of your money within a business account.
You have a high debt-to-income ratio.
You have a down payment ranging from 30% to 50% of the total home price.
You have an excellent credit score.
You're a real estate investor, and the property isn't your primary residence.
On the other hand, you may want to skip no-doc mortgages if:
You have verifiable income through W2s, paystubs or other standard documents.
You can prove you're qualified to repay your loan.
You want a qualified mortgage with more consumer protections.
You want the lowest interest rate available, or you don't have a large enough down payment for a nonqualified mortgage.
More: With maximum mortgage calculator estimate monthly deductions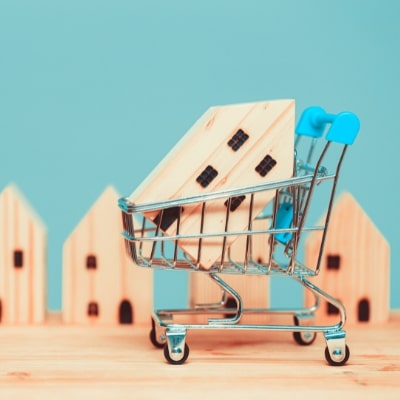 Compare current mortgage rates from top national lenders. Get the best rate for your purchase or mortgage refinance.
Compare Rates
Where can I get a no-doc mortgage?
Buying a home is no easy process — and it can be even more difficult for people who don't get their income through paychecks received at a steady pace.
If you can qualify for a secured mortgage that requires all the documentation, the effort may be worth it to gather all the paperwork and, if needed, bring down your debt level or up your credit score before applying. You'll typically get a lower interest rate and need a smaller down payment.
But if you still need a no-doc mortgage, research lists of lenders that provide nonqualified mortgages. You may need to compare several companies to find the right mortgage for you.
And some companies report an uptick in nonqualified mortgage applications since the pandemic began, so you have a chance of getting one.
Sponsored
Get peace-of-mind on your home insurance
Homeowners insurance buys you peace of mind. But are you sure you're not paying too much for home insurance?
SmartFinancial compares quotes from over 200 insurance companies to check for discounts and help you find lower rates in your area.
Use SmartFinancial right now and stop overpaying for home insurance.