Mortgage rates in PA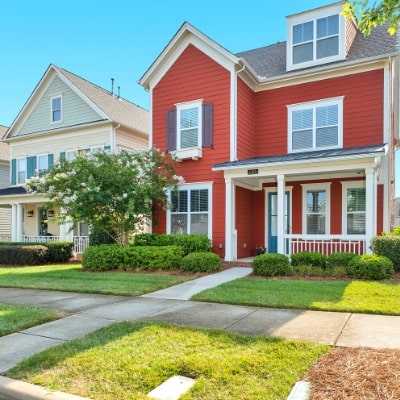 The right homeowners insurance policy protects you, your loved ones and your home.
Find the coverage you need at the most competitive rate in your area. Compare quotes from over 200 insurance companies with SmartFinancial.
Compare Now
Mortgages in Pennsylvania
The Pennsylvania Housing Finance Agency (PHFA)'s state programs are designed to help low- to moderate-income families find affordable housing. Most of its programs are not exclusive to first-time homebuyers, though borrowers will have to meet income and purchase price limits.
Homebuyer education is encouraged for all, and required for applicants who have a credit score lower than 680.
More: Get a free credit score and credit monitoring from Credit Sesame.
First-time homebuyer programs in Pennsylvania
The PHFA offers several different home loan programs, as well as down payment assistance programs and a federal tax credit.
Its home loans feature competitive 30-year fixed rates and low fees. You'll work with one of the PHFA's qualified lenders to apply for and secure your loan. Once you've closed on your home, the PHFA will serve as your loan servicer. That means you'll be making your monthly mortgage payments to the PHFA. This program is only open for the purchase of single-family homes.
HFA Preferred/HFA Preferred Risk Sharing
These two PHFA loan programs allow homebuyers to make down payments of as little as 3%. HFA Preferred loans require borrowers to pay mortgage insurance premiums when making a down payment under 20%; the HFA Preferred Risk Sharing loans don't have the mortgage insurance requirement but do come with "slightly higher" interest rates.
To qualify for either, you'll have to fall within the programs' household income limits. There's no first-time homebuyer requirement here, but you'll have to be using the home as your primary residence.
You'll also need to put down at least $1,000 of your own funds towards the loan as well as attend a homebuyer education program. If you complete an in-person pre-purchase counseling program, you may receive a $300 credit you can use for your closing costs.
Keystone Home Loan Program
This program is for first-time homebuyers, but it's also open to repeat buyers who live in targeted areas (indicated by a "T" on this form) or are veterans. To qualify, your household's gross annual income can't exceed the Keystone Home
Loan Program's income limit, and the purchase price must fall under the program's maximum.
More: Use these savings accounts to build up your down payment.
Keystone Government Loan Program
This mortgage loan program provides borrowers with financing on FHA, VA and USDA loans. The PHFA doesn't impose additional guidelines outside of the corresponding federal agency's requirements. This program is open to both first-time and repeat homebuyers.
You'll have to meet the Keystone Home Loan's income and purchase price limits. You may also qualify for the Mortgage Tax Credit Certificate and the Keystone Advantage Assistance loan.
Keystone Advantage Assistance Loan Program
The Keystone Advantage Assistance Loan programs provides qualified homebuyers with a second mortgage loan to help cover the costs associated with buying a home. You could receive up to 4% of the purchase price, to a maximum of $6,000.
The loan will have a 10-year term with 0% interest, and you'll repay it in installments every month. You can use this program in conjunction with PHFA's mortgage loan programs.
HOMEstead Down Payment and Closing Cost Assistance
This down payment and closing costs assistance program offers second mortgage loans to borrowers who already have their first loan through PHFA. You can qualify for a no-interest loan of up to $10,000, which will be forgiven after five years.
To qualify, you'll need to meet the minimum down payment requirement for your first loan. You can use the HOMEstead funds to cover the remainder of your down payment and closing costs. If you're using PHFA's Keystone Home Loan program and meet the income and purchase price limits, you can use the HOMEstead program, too. Funding is eligible on a first-come, first-served basis.
Mortgage Credit Certificate
A Mortgage Credit Certificate (MCC) is a direct dollar-for-dollar credit on your federal taxes. You can claim from 20% to 50% of the total mortgage interest you pay in a year, with a maximum credit of $2,000 for the entire life of your loan.
An MCC is open to homebuyers using a PHFA first mortgage through the HFA Preferred, HFA Preferred Risk Sharing or Keystone Government Loan programs. It also can be combined with the Keystone Advantage Assistance loan.
To qualify, you'll have to be a first-time homebuyer, with the exception of qualified veterans and those who live in a target area.
You can apply for the MCC through your mortgage lender. If you want to get an idea of how much you can claim, the PHFA provides a mortgage credit calculator.
Sponsored
Get peace-of-mind on your home insurance
Homeowners insurance buys you peace of mind. But are you sure you're not paying too much for home insurance?
SmartFinancial compares quotes from over 200 insurance companies to check for discounts and help you find lower rates in your area.
Use SmartFinancial right now and stop overpaying for home insurance.