What is a mortgage broker?
Also known as loan brokers, mortgage brokers are licensed and regulated professionals who can help guide you through the mortgage process.
A broker will take all the tedious tasks involved in applying for a home loan off your plate, from shopping around for competitive mortgage rates to working directly with your lender to ensure your loan is processed efficiently.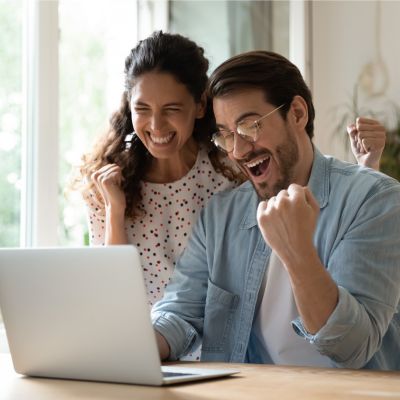 Compare current mortgage rates from top national lenders. Get the best rate for your purchase or mortgage refinance.
Compare Rates
What does a mortgage broker do?
A mortgage broker acts as the intermediary between homebuyers and their potential lenders, which are financial institutions such as banks and credit unions .
Your broker will go through all the different types of home loans from a few different lenders to determine what you're eligible for — and, more importantly, which loan program suits your needs best.
They'll also take care of all the documentation required to complete your loan application. And your broker will oversee how things move along with your lender to make sure your application doesn't hit any snags along the way or get stalled for any reason.
More: How much house can I afford calculator.
Mortgage broker vs. loan officer
When you're shopping for a mortgage, you'll work with either a loan officer or a mortgage broker. Their jobs may seem similar from a surface level, but the two are not interchangeable.
A broker develops relationships with multiple lenders and will choose one that can best meet your needs, while a loan officer works directly for a specific financial institution and can offer you a loan only from that bank or credit union.
So while your broker has a relationship with mortgage lenders, loan officers work directly for the lenders, so their top priority is the financial institution's best interests.
Mortgage brokers work independently, so they have a little more remove, and there are consumer protection laws that prevent them from taking advantage of you financially.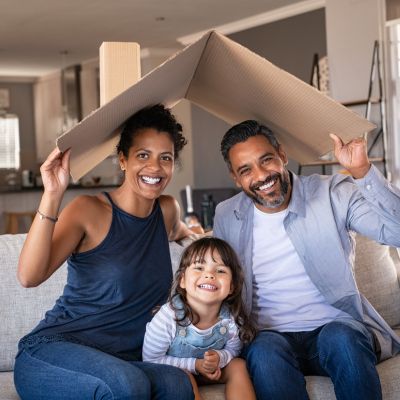 Home insurance is an essential expense – one that can often be pricey. You can lower your monthly recurring expenses by finding a more economical alternative for home insurance.
SmartFinancial can help you do just that. SmartFinancial's online marketplace of vetted lenders allows you to quickly shop around for rates from the country's top insurance companies, and ensure you're paying the lowest price possible for your home insurance.
Explore better rates
How does a mortgage broker make money?
Mortgage brokers are paid per transaction, meaning they make their money when they successfully push through a loan.
Generally, a broker will earn around 1% to 2% of the overall loan amount, but depending on how competitive your real estate market is, that percentage can vary.
Basically, the larger the loan, the more a broker stands to profit.
Mortgage broker fees
Whether you realize it or not, you provide your broker's compensation. You may be asked to pay the broker outright, or your lender may roll the broker's fee into your interest rate, thus passing the cost along to you.
You'll get to decide which payment structure works best for you. But note, by law, your broker is not allowed to accept payment from both you and the lender.
And according to the 2010 Dodd-Frank Wall Street Reform and Consumer Protection Act, brokers also are not allowed to steer you toward businesses they're affiliated with, including transfer companies, or charge you hidden fees.
If you want to know upfront exactly what you're paying for, ask your broker to give you an itemized list of all the fees you'll be charged by the time the loan closes.
Should I work with a mortgage broker?
If you're feeling overwhelmed by the process, or you simply don't have the time to do all the legwork yourself, working with a mortgage broker can be a great option.
A mortgage broker also can be helpful if your financial situation is not conventional — if, for example, your income is not reported on a W-2, or if you have a rocky credit history, or just bad credit.
It's your broker's job to find the best mortgage lender that will work around your needs, even if you don't meet the criteria of the lenders in your area. In some cases, brokers may be able to use their relationships with lenders to get some standard fees waived and lower the overall cost of your mortgage.
But working with a broker may not be ideal if you're looking for a loan in a large dollar amount. Some brokers don't have access to nonconforming loans, also known as jumbo loans. Or if they do, the baked-in cost of a broker's fees for a big loan may cause your interest rate to shoot up and cost you more in the long run than their help was realistically worth.
Basically, you'll have to ask yourself if the long-term cost of brokers' fees are offset by the benefits of their work. When you're looking at all the options they lay out for you, you should weigh what you'd save or lose by working with a broker.
If your credit score isn't great and you're not sure you can get the best mortgage rates going it on your own through your bank or credit union, you may find yourself leaning toward using a broker.
Find the best mortgage broker
If working with a mortgage broker sounds like the route you want to go, there are a few different ways to find one. You could start by asking your real estate agent for a referral.
If you're not working with an agent, do some homework to find the names of the top-rated agents in your area and check their websites to see if they link to any mortgage brokers they work with regularly.
You could also ask around in your social circles for referrals, especially if you have friends and family or co-workers who've recently bought homes.
But be a little skeptical about referrals, whether they're from your friends or real estate agents. You should always do a little digging yourself once you have a few names. Generally, you should meet with at least three different mortgage brokers before you pick one.
Questions to ask a mortgage broker
When you meet with your prospective brokers, here are some questions you may wayt to ask them:
How much experience do you have?
What are the exact services you offer?
Which lenders do you work with?
How much do you charge and what fees are there?
And don't just take their word for it. When you vet brokers, make sure they're licensed in your state, and check their online reviews to see that they're in good standing. The Better Business Bureau is a good resource for this kind of information.
As long as you do your research first and determine the benefits will outweigh the costs, working with a mortgage broker may be the best way to get the best mortgage rate when you buy a home.
Sponsored
Secure your retirement with a reverse mortgage
If you're low on cash savings and investments but have wealth in your home, a reverse mortgage is a great option for covering retirement expenses.
Mutual of Omaha is a trusted insurance provider that helps you make the most of your home equity.