Before you decide on a FSBO
Because you're not working with a professional real estate agent, you may need to do a fair bit of your own research in advance.
Most importantly, before you list your home you'll want to be confident that you're setting your home's selling price at a fair market rate.
If you undershoot, you could stand to lose a significant portion of your profits. And if you overvalue your home, you could turn off prospective buyers. It's a very fine balance.
Unless you have real estate experience and insider knowledge, you may indeed want to call in some professional help. Whether you consult a real estate agent to get some input or hire an appraiser to evaluate your home, a bit of expert advice can put you on the right path.
If you really want to do it alone, look around at recent sales in your neighborhood. What have homes similar to yours sold for recently? Try to find a range and objectively assess where you fall on the scale.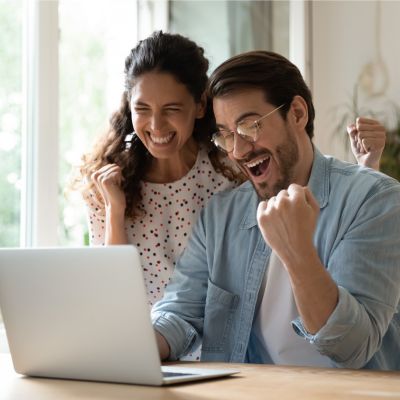 Compare current mortgage rates from top national lenders. Get the best rate for your purchase or mortgage refinance.
Compare Rates
Costs of selling a home on your own
1. Home repairs
Whether you work with a real estate agent or not, you will probably want to do some home repairs to prepare your house for market.
Start by fixing all the little things you've gotten used to: creaky stairs, leaky faucets, loose railings. Next, turn your attention to improving your home's overall appearance: Add a fresh layer of paint, declutter your belongings, invest in some landscaping.
Investing in upgrades in your bathroom or kitchen also can help boost your home's overall value. So if either of those rooms needs a little attention, it may be wise to start there.
Whatever you can do to increase your home's outdoor curb appeal is likely to positively impact your home's value. It's important through the whole process to try to see your home as objectively as possible.
And of course if there's anything you already know will come up during a home inspection, it might not be a bad idea to get a jump on repairs. Either way, you're likely to have to pay to fix what's wrong before the sale goes through.
2. Presale home inspection
If you're not sure what may come up in a home inspection, or you want some reassurance that certain projects are a priority, you could opt to have a presale home inspection done.
The inspection will probably cost you a few hundred dollars, but it will give you the advance knowledge of what needs to be fixed on your property. It will also help you figure out how much you need to invest in your home to get it ready to sell.
The advantage to addressing any concerns before you list your home is that the fewer issues your home has going onto the market, the less leverage buyers will have to try to get you to drop your price. If your home has no major structural or mechanical problems and is listed at a fair market value, it's much more likely to sell fast.
However, the risk is that if you do find something significant, in some states, you will be legally required to disclose it to buyers.
3. Staging the home
Buyers can scare easily. While real estate agents will encourage them to look past furniture and paint shades, many find that difficult. They want to be able to envision themselves in the house, and the style and personality of your decor is just as likely to put them off the sale as anything else.
This is where home staging comes in.
Real estate agents typically call in professional stagers when a home is empty. The stager will bring in furniture and arrange it to meet the ambiance the agent wants to project. However, professional stagers can cost thousands of dollars.
One alternative would be to do the work of staging yourself. You can spend a little bit of money to bring in some new houseplants or fresh flowers and ensure you have neutral colors on your walls and in your flooring. Buyers are typically drawn to neutral palettes.
Another common recommendation is to take down personal or specific art and decor. A potential buyer doesn't want to see your family photos or chore board hanging on the walls.
After you've put all the effort into making your home look good, make sure it's pleasing to the others senses as well. Ensure your house both looks and smells clean. Nothing will undermine your efforts more than a musty-smelling basement or garbage in the kitchen that needs to be taken out.
4. Utilities
If you've already moved before you've sold your home, you should continue to keep paying for utilities.
You may find it a little hard to explain to buyers that you have to give viewings during the daytime because there's no electricity or that they can't test the shower's water pressure because the water has been turned off.
And if you shut off the heat in the deep of winter, you may be looking at burst pipes that can cause costly damage to the home.
Plan to leave the utilities on while you search for a buyer, and factor these bills into the cost of selling your home.
5. Mortgage payoff
While the proceeds of your home's sale will go towards paying down your mortgage, you may find that the payoff amount on your statement doesn't match what you actually owe. You'll also have to factor in any prorated interest you've accrued and if your lender will charge you a fee for paying off your mortgage early.
Not sure if you have a prepayment penalty associated with your mortgage? It should show up on your loan documents, or you can ask your lender about it.
Knowing in advance if you'll face a penalty and how much it amounts to will help you budget for that.
6. Closing costs and additional fees
Closing costs are typically the responsibility of the buyer. But there is a possibility, especially if you live in a market where buyers have the advantage, that you may be asked to cover these costs as part of your sale.
They can include: homeowners association fees, property taxes (more on this later), transfer taxes, attorney fees and title insurance. You also could be asked to pay an escrow fee, as well as a brokerage fee and a courier fee.
When you total all the closing costs, they can often account for up to 2% to 4% of the overall sale price.
Typically, most or all of these costs will not fall to the seller. And you'll have the opportunity to negotiate if that's what the buyer is asking you for. But in the interest of being prepared for all likelihoods, it's good just to have on your radar the possibility that these costs will fall to you.
7. Capital gains tax
If your home has increased in value over the time you've owned it, you'll likely sell it for more than you originally paid. Ultimately, that's the goal in real estate. But be prepared that you may have to claim this profit, or capital gain, on your federal taxes.
The government does give you a little leeway here: You can exclude from your tax liabilities up to $250,000 of profit (or $500,000 for married couples filing together) on your main home.
The only caveat is that you can't have used this exemption in the last two years, and the home has to have been your primary residence for at least two years out of the last five.
8. Property tax
Because property taxes are typically paid in advance, there are a few ways to handle this payment.
As the current owner, you can put the prorated tax amount for up until the closing date into an escrow account until the sale goes through. Or, if you've already paid for the whole year, the buyer will repay you for the rest of the year from closing on once the sale has been completed.
Why you might want to sell your house yourself Especially after going over all the costs associated with selling your home in general, the idea of finding some savings in the process is no doubt appealing. You could stand to save yourself tens of thousands of dollars on a real estate commission.
But you're also signing yourself up for a lot of work managing the process of your home's sale. From getting the house sale-ready to dealing with the paperwork and associated fees, it can be a big job.
If you're doing it on your own, make sure you're prepared for any and all of the expenses, in addition to the time it will take to prep your home, advertise the sale and manage the closing.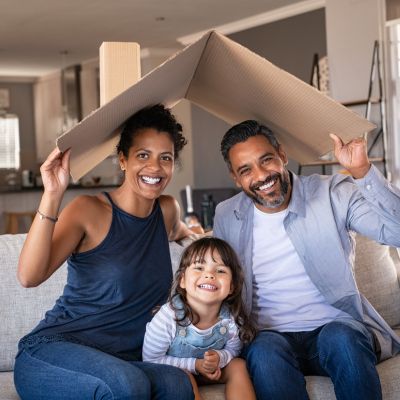 Home insurance is an essential expense – one that can often be pricey. You can lower your monthly recurring expenses by finding a more economical alternative for home insurance.
SmartFinancial can help you do just that. SmartFinancial's online marketplace of vetted lenders allows you to quickly shop around for rates from the country's top insurance companies, and ensure you're paying the lowest price possible for your home insurance.
Explore better rates
Next steps in selling your home
Now that you're prepared for all the associated costs of selling your home and you've listed your house at a fair price, the most expensive factor is going to be your time.
You'll want to create some flyers, or post your home listing online. There are a number of different websites where you can post homes for sale by owner, including Zillow and HomeFinder. You could even post your house on Facebook or Craigslist.
Open houses and viewings are typically handled by a real estate agent, but in your case, that's you. Be prepared to set aside the time for a few of each before you get an offer.
Once you reach the official offer stage, you will then have to work with an attorney or title company to handle the legal aspects of the sale. Working with a closing agent, you'll want to get this process wrapped up as quickly as possible.
All you'll have to do after that is figure out what to do with the thousands of dollars you've saved in the process. What a nice problem to have.
Sponsored
Secure your retirement with a reverse mortgage
If you're low on cash savings and investments but have wealth in your home, a reverse mortgage is a great option for covering retirement expenses.
Mutual of Omaha is a trusted insurance provider that helps you make the most of your home equity.