First-time home buyer assistance in Texas
Alongside your TDHCA mortgage loan, you'll also receive a 0% interest second loan to help you cover the upfront costs of buying a home. You only have to pay it back when you sell, refinance or pay off your mortgage.
TDHCA doesn't actually grant loans and assistance directly. Instead, you'll work with one of the department's participating mortgage lenders to secure approval for a loan as well as access to down payment and closing cost assistance and a federal tax credit.
My First Texas Home Loan
This program is open to first-time homebuyers and qualified veterans. Alongside your low-interest, 30-year mortgage, you'll get a second loan to help with your down payment and closing costs.
That second loan has a 0% interest rate and will be worth between 2% and 5% of your mortgage, depending on your needs.
To qualify, you'll need to have a minimum credit score of 620 and meet the TDHCA's income and purchase price limits.
More: Use these savings accounts to build up your down payment.
Texas Mortgage Credit Certificate Program
A Mortgage Credit Certificate (MCC) is a dollar-for-dollar reduction of the amount you owe on your federal income taxes. The reduction will be a percentage of the interest you pay on your mortgage.
You can use the MCC in combination with your My First Texas Home Loan or as a stand-alone benefit. However, even if you're not using the other program, you will still have to meet the TDHCA's income and purchase price limits to get the credit. It's also limited to first-time homebuyers and veterans.
You can apply for the MCC through one of TDHCA's participating lenders.
The Best Lenders for First-Time Homebuyers
Click Here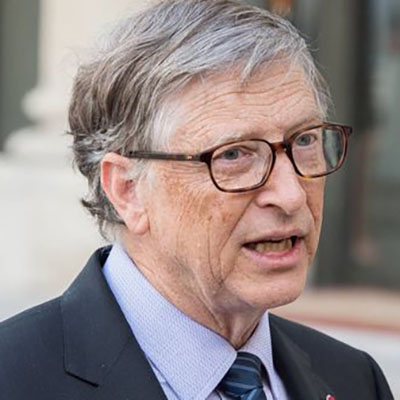 Bill Gates made a splash in 2017 when he bought $520 million worth of U.S. farmland, and he's continued to invest since. What's in it for Gates?
Read More
How to qualify for down payment assistance in Texas
The TDHCA created the Texas Homebuyer Program to help low- to moderate-income people find affordable housing. To that end, you'll have to fall at or below certain income requirements as well as the organization's purchase price limits.
More: Get a free credit score and credit monitoring from Credit Sesame.
Nationwide first-time homebuyer programs
To qualify for a "conventional" mortgage secured through the private market, you'll often need a credit score of about 620 and a down payment of at least 5% of the total home price. And if you're offering anything under 20% for the down payment, you'll have to pay extra for private mortgage insurance.
That's the most common route to homeownership, but the federal government offers a number of nonconventional mortgages that may be better suited to first-time buyers.
FHA loans
The Federal Housing Administration (FHA) is a division of the Department of Housing and Urban Development. In 1934, the government introduced FHA loans to encourage homeownership across the country.
Compared to conventional mortgages, the terms of an FHA mortgage are less strict. You'll only need a credit score of 580, but if you have enough money for a larger deposit, your score could be as low as 500. The minimum down payment with an FHA loan is 3.5%, but if it's less than 10%, you'll have to pay a mortgage insurance premium (MIP) as well.
These loans put the dream of homeownership within reach for more Americans, but you do have to keep an eye on the fees involved because they tend to add up quickly.
The FHA's Loan Requirements Explained.
A walkthrough of how to meet the FHA's requirements.
See Guide
VA loans
In 1944, Congress passed an act to reward eligible veterans with cheaper and easier home loans.
The U.S. Department of Veterans Affairs (VA) will guarantee mortgages issued to active service members, veterans and some surviving military spouses. These loans don't require a down payment or mortgage insurance; however, borrowers will have to pay a funding fee. At time of writing, that's between 1.4% and 3.6%.
USDA loans
The United States Department of Agriculture can guarantee loans for rural and suburban homeowners. USDA loans don't require a down payment or private mortgage insurance.
As with VA loans, you'll have to pay an upfront fee. Here, it amounts to 1% of the loan amount and an annual fee of 0.35%. Note that these costs are generally more affordable than paying for mortgage insurance.
Also keep in mind that these loans are specifically for lower-income households. You won't be able to take out a USDA loan if your household earns too much.
The current income limits in most parts of the U.S. are $86,850 for one- to four-member households and $114,650 for five- to eight-member households, but the thresholds may be higher if you live in a county with a steeper-than-average cost of living.
You can find out whether your household qualifies through the USDA's website.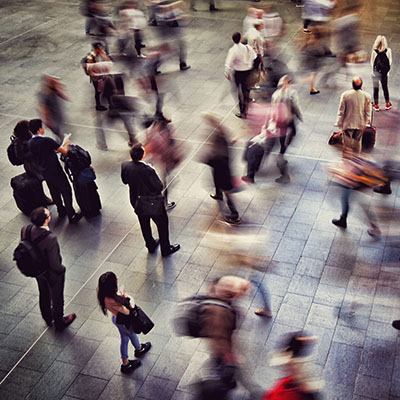 It seems like a tricky time to get into real estate, and being a landlord isn't as passive as you think. Look at these low-stress options instead.
Read More
Next steps
Whichever mortgage option you choose, your first steps will probably look the same.
Find out where your credit stands. You can use Credit Sesame to get a free credit check, and if your score needs a little boost, Self credit repair can improve your standing.
Next, you'll need to gather a bunch of documents to show proof of funds and stable income.
Once you have everything you need, getting pre-approved for a mortgage is a logical next step.
Sponsored
Are you thinking about saving? Well, stop thinking about it!
Take the change out of your piggy bank and make it work for you.
Acorns is a financial wellness tool that automatically rounds up your card purchases to the nearest dollar and puts those savings into an investment account. It takes the worrying out of investing and matches you with one of five investment portfolios.
Take five minutes to sign up for Acorns today and collect a $10 bonus.