How much does a kitchen remodel cost?
Kitchen remodels come in all shapes and sizes, and so can the cost associated. The average cost of a kitchen remodel can range from $28,279 for a minor remodel up to $158,015 for a major luxury remodel.
Minor remodel
A minor rehab is a refresh of your current kitchen using mid-range materials and the existing floor plan.
This includes projects like:
New flooring, countertops, sink, and faucet.
A fresh coat of paint on walls, trim, and ceiling.
Cabinet refacing on top of existing cabinet structures.
Replacing appliances with affordable, energy-efficient models.
According to the 2022 Remodeling Cost vs. Value report, a minor rehab on a 200-square-foot kitchen costs an average of $28,279 in the United States, up from $26,214 in 2021. Minor rehabs offer the best return on investment because you can recoup an average of 71.2% in resale value.
Major remodel
Major remodels generally include everything in a minor remodel, plus semi-custom cabinetry, adding an island, custom lighting, and extra appliances like a dishwasher, built-in microwave or a garbage disposal.
The average major remodel using mid-range materials costs $80,809 and adds an average of $45,370 of resale value.
Upscale major remodel
An upscale major remodel rebuilds your kitchen from scratch with top-of-the-line appliances, countertops, flooring and materials.
Upscale major remodels cost an average of $158,015, and a little over half can be recouped in resale value. These prices assume appliances stay in the same place and use existing plumbing and piping.
Kitchen remodel costs also vary by location. For example, in Pacific states, minor rehabs cost 11% more than the national average, but in southern central states, prices are 7% cheaper.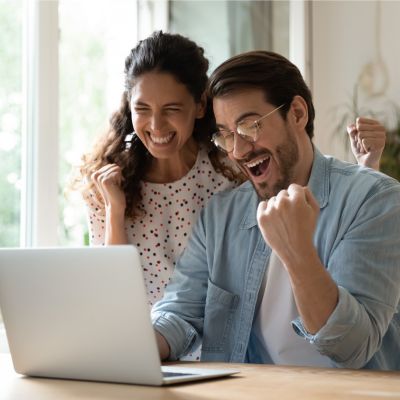 Compare current mortgage rates from top national lenders. Get the best rate for your purchase or mortgage refinance.
Compare Rates
Planning and budgeting for a kitchen remodel
Planning a kitchen remodel involves many moving parts. To simplify the process, break it into chunks:
Define your goals. Determine exactly what you want to accomplish with your remodel. Think about how you use your space and how you envision using it in the future. If your main objective is entertaining guests, you'll have different priorities than someone whose goal is to cook gourmet meals. Once clear on your goals, list out the changes needed to meet them.
Set a budget. Instead of expanding your budget to fit the remodel, adjust the remodel to fit your budget. Know how much you have to spend, then choose the renovations that give you the biggest bang for your buck. If you're working on a tight budget, you don't have to make all the changes at once, but renovating in phases requires more hassle.
Don't forget to add an extra cushion to your budget for eating out during the reno period. If your house lacks storage space, you may need to pay to store furniture and appliances as well.
Get estimates. Using ballpark numbers you find online will only get you so far. Since each renovation is unique, you need detailed estimates from contractors.
If estimates come in higher than expected, ask the contractors how to fit the remodel into your budget. They may be able to suggest modifications that can cut down your total costs, while keeping in mind what's most important.
Block out a time. Remodeling your kitchen can take months. During that time, you have to figure out how you're going to eat. That might mean making a makeshift kitchen in a different room, a lot of barbecuing, eating out, staying with family or temporarily renting another place to live.
This can turn into a logistical headache, so if you're planning on buying a house, consider a kitchen remodel before moving in. Not only is it more convenient, but it also allows you to enjoy the space longer.
3 ways to pay for a kitchen remodel
If you don't have tens of thousands of dollars in cash available to pay for a kitchen renovation, there are several ways to finance the project.
1. Personal loans An unsecured personal loan allows you to borrow a lump sum and repay in fixed payments. Since there is no collateral backing the loan, your creditworthiness determines your rates. You may want to work on boosting your credit score before applying.
2. Credit cards Several credit cards offer 0% interest introductory rates — some for up to 21 months. If you can repay during the zero-interest period, it's a free way to finance minor remodels.
3. Home equity loans or HELOCs Home equity loans and HELOCs are both ways to borrow against the equity you've built in your home. A home equity loan pays you a lump sum, while a HELOC is a revolving line of credit. Your home is used as collateral, which makes it a cheaper way to borrow. But if you default on your loan, you could lose your house.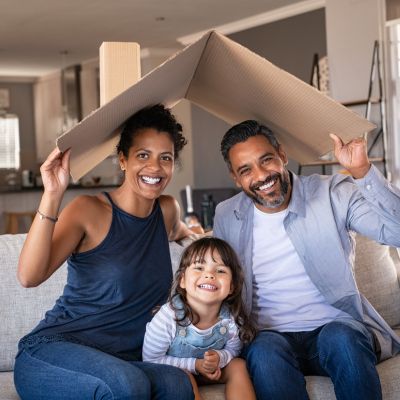 Home insurance is an essential expense – one that can often be pricey. You can lower your monthly recurring expenses by finding a more economical alternative for home insurance.
SmartFinancial can help you do just that. SmartFinancial's online marketplace of vetted lenders allows you to quickly shop around for rates from the country's top insurance companies, and ensure you're paying the lowest price possible for your home insurance.
Explore better rates
How to save money on a kitchen remodel
In addition to finding affordable financing, there are a few other ways to shave down the cost of a kitchen remodel.
DIY the easy stuff. Labor costs are expensive, and you can learn how to do pretty much anything on YouTube. That said, if you make a major mistake, your hopes of boosting resale value could backfire. So if you can't tell a screwdriver from a hammer, stick to the easy stuff that's hard to mess up, like painting.
Work with what you've got. Custom cabinetry can eat up to a third of your total kitchen remodel costs. This is largely due to the skilled labor it requires. If you can get by with just a refresh — like a new coat of paint or replacing just the cabinet faces and hardware — you'll significantly cut down your bill.
You can also save by using your pre-existing piping, plumbing and wiring. The labor to re-route everything will quickly drive up costs.
Minimize custom work. If brand new cabinets are a must, consider pre-made stock cabinets from the store over custom carpentry. The same goes for appliances. Custom built-in appliances may look sleek, but they're more expensive and require extra labor compared to freestanding units.
Sponsored
Secure your retirement with a reverse mortgage
If you're low on cash savings and investments but have wealth in your home, a reverse mortgage is a great option for covering retirement expenses.
Mutual of Omaha is a trusted insurance provider that helps you make the most of your home equity.