What is a HELOC and how does it work?
A HELOC allows you to borrow against your available home equity, which is simply your home's appraised value less the amount you owe on it.
Similar to a credit card or unsecured line of credit, a HELOC is a revolving credit account: You're able to borrow money whenever you want, repay it and reborrow the funds later on, up to your credit limit.
HELOC interest rates tend to be higher than mortgages but come with more flexible repayment terms. With a traditional mortgage you're required to make payments that include a principal payment, and interest. However, with a HELOC, you can typically make interest-only payments during the draw period.
If your home is valued at $500,000 and you have $350,000 remaining on your mortgage, then you have $150,000 of equity.
Lenders typically cap HELOCs at 85% of the home's market value, minus what's owed. In the example above, you'd be able to borrow up to $75,000: $500,000 times 85% is $425,000, minus $350,000 gives you $75,000.
Lenders also look at a homeowner's credit history, employment history, income and total debt to determine the credit limit.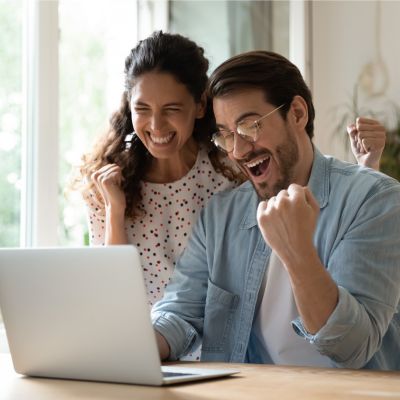 Compare current mortgage rates from top national lenders. Get the best rate for your purchase or mortgage refinance.
Compare Rates
What could happen if your home value drops?
For the first time in years, we are seeing home values drop in some parts of the country. Higher mortgage rates are one of the main causes for falling home prices.
Let's say you bought a home in the last year or two and your home has fallen in value. Or on the extreme end, you bought at the peak of the market and you have used your HELOC a lot since then. What happens to your HELOC in those instances?
There are a couple things that could happen.
Your HELOC credit limit could be reduced
If your home value drops below your mortgage amount, your lender could choose to lower the maximum borrowing limit on your HELOC.
Your lender is able to set your new HELOC borrowing limit at its own discretion. It could be near or above the current balance on your HELOC. In some cases your HELOC limit could be reduced to less than the outstanding balance.
If that were to happen, you would need to start paying off that portion immediately.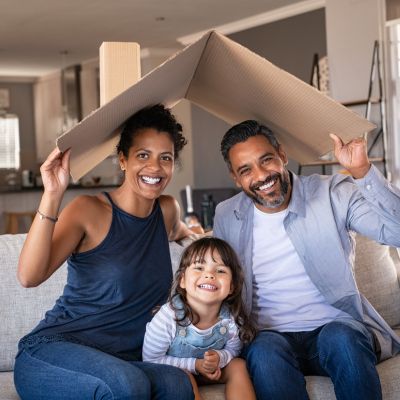 Home insurance is an essential expense – one that can often be pricey. You can lower your monthly recurring expenses by finding a more economical alternative for home insurance.
SmartFinancial can help you do just that. SmartFinancial's online marketplace of vetted lenders allows you to quickly shop around for rates from the country's top insurance companies, and ensure you're paying the lowest price possible for your home insurance.
Explore better rates
You could have to pay back your HELOC in full
A HELOC is a callable loan. This means that your lender can request that you repay some or all of it at any one time.
Your lender might do that if something has changed on your end that makes it harder for you to repay it. For example, if you have missed payments or your credit score has fallen a lot. If either of those happen, your lender could freeze your HELOC.
How likely is this to actually happen?
Although never say never, the likelihood of either of those scenarios playing out is less common. You can protect yourself by not borrowing up to your HELOC credit limit, maintaining a good credit score and making your HELOC payments on time.
If home prices fall slightly your lender isn't likely to take action. However, if home prices drop considerably and you're borrowing the maximum of your HELOC, that's when your lender may choose to act.
If your lender chooses to act, they're a lot more likely to lower your HELOC credit limit or force you to switch to making interest and principal payments.
Sponsored
Secure your retirement with a reverse mortgage
If you're low on cash savings and investments but have wealth in your home, a reverse mortgage is a great option for covering retirement expenses.
Mutual of Omaha is a trusted insurance provider that helps you make the most of your home equity.