1. You'll drain your savings
Paying off your mortgage early will mean you won't have to deal with those substantial monthly payments anymore, which could allow you to tackle other expenses.
But in the short term, it could also significantly deplete your emergency savings — which means if you get an unexpected bill, say for a medical situation or car repairs, you might not have the money to cover it.
Or you could face a larger financial emergency, like losing your job or getting a pay cut.
Experts generally recommend you keep three to six months of income saved up for emergencies. Emptying that account to pay off your mortgage leaves you financially at risk if something crops up before you have a chance to replenish your fund.
More: Compare savings account rates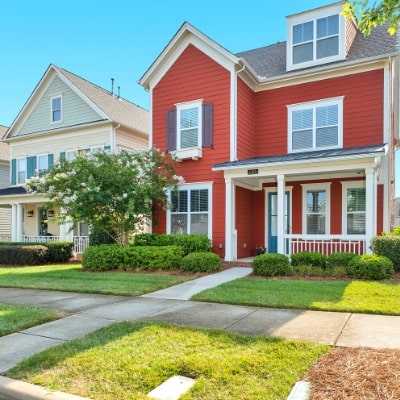 The right homeowners insurance policy protects you, your loved ones and your home.
Find the coverage you need at the most competitive rate in your area. Compare quotes from over 200 insurance companies with SmartFinancial.
Compare Now
2. You'll have less money for higher-interest debt
While mortgage rates have been soaring, they barely compare to the standard interest on other products, like student loans and credit cards.
The average rate on credit cards as of the end of September is 18.44%, according to CreditCards.com's weekly survey.
Consider first whether you're carrying a balance on your credit card or have yet to pay off your student loan. Choosing to pay off your mortgage first could cost you more in accumulated interest on these already expensive debts.
3. You might have to pay a mortgage prepayment penalty
Paying down your mortgage early saves you plenty in interest, but keep in mind that means your lender loses out on that cash from their end. To compensate, some lenders charge a prepayment penalty if you sell, refinance or pay off all or a large chunk of your loan ahead of schedule — typically within three to five years of the time of closing.
This fee usually starts at about 2% of the outstanding principal balance if you pay off your loan during the first year, and then decreases for each subsequent year of the loan.
However, not all lenders charge prepayment penalties — this would have been stipulated at time of closing so you'll want to check the fine print on your loan to see if you'll be charged a prepayment penalty.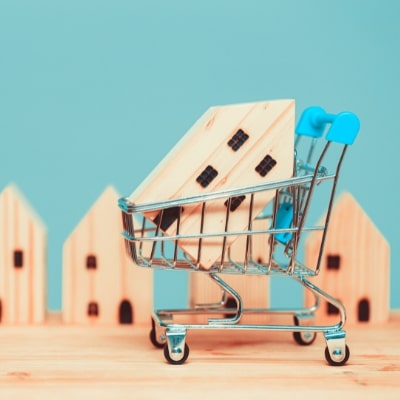 Compare current mortgage rates from top national lenders. Get the best rate for your purchase or mortgage refinance.
Compare Rates
4. You lose a tax deduction
Homeowners can decrease their taxable income by claiming a mortgage interest deduction — so when you pay off your mortgage early, you're also losing access to this tax perk.
The mortgage interest deduction lets single filers and married taxpayers filing jointly to write off their interest on up to $750,000 (or $375,000 for married taxpayers filing separately) of their mortgage debt. This deduction can also be claimed on a loan for a second home.
5. You're leaving investing dollars on the table
While paying off your home loan early could leave you with more funds to invest later, you might benefit more by starting to invest now.
The earlier you start investing, the more time your money has to grow. You could potentially earn far more from the stock market than what you'd save in interest by paying off your mortgage now.
Based on the S&P 500's performance over the last 50 years, generally long-term investors enjoy annualized returns of about 10%.
Of course, that doesn't mean a 10% return is guaranteed. There's always some risk involved when you're investing, but the sooner you start investing, the more time your money has the chance to grow.
Sponsored
Get peace-of-mind on your home insurance
Homeowners insurance buys you peace of mind. But are you sure you're not paying too much for home insurance?
SmartFinancial compares quotes from over 200 insurance companies to check for discounts and help you find lower rates in your area.
Use SmartFinancial right now and stop overpaying for home insurance.