Akron, Ohio
Riding the DASH is free on weekdays. The bus service loops around downtown, starting at the METRO's transit center, and ends at the University of Akron.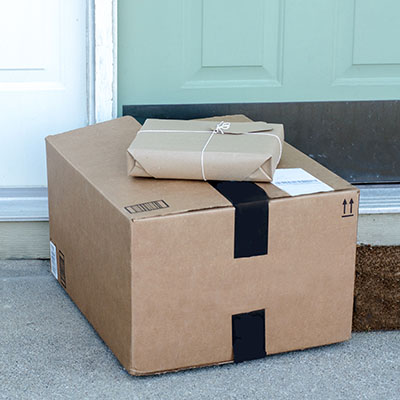 Albuquerque, New Mexico
Until Dec. 31, 2022, you can ride the Sun Van, ART and ABQ RIDE for free as part of the Zero Fares Pilot Program.
Alexandria, Virginia
Through the DASH system, visitors and residents of Alexandria can take advantage of zero-fare transit. It connects with the Virginia Railway Express, Metrorail, Metrobus and all other local bus networks, though additional fares may be required on those systems.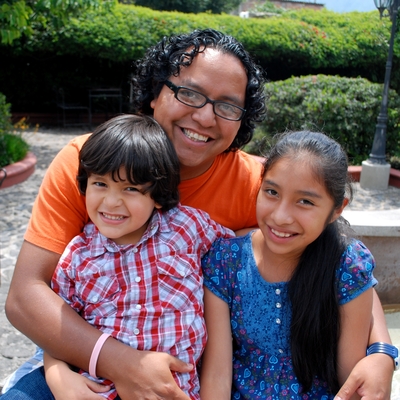 Sign up for Credit Sesame and see everything your credit score can do for you, find the best interest rates, and save more money at every step of the way.
Get Started—100% Free
Fayetteville, Arkansas
The University of Arkansas offers free transit around the city for all people, not just students, through Razorback Transit.
Avon, Colorado
The town of Avon offers free public bus service to residents and guests.
Baltimore City, Maryland
The Charm City Circulator (CCC) is a free, 24-bus fleet shuttle service that travels four routes in the business district.
Boston, Massachusetts
As of March of this year, Routes 23, 28 and 29 are free as part of a two-year pilot program. The program is intended to reduce financial burden to the riders in these busy corridors that serve low-income individuals.
Bozeman, Montana
The Streamline bus service offers zero-fare service to people in southwest Montana.
Breckenridge, Colorado
If you're within the town limits of Breckenridge, you can take the Free Ride to get you around the ski town. Cache Valley, Utah
Riders in the Cache Valley Transit District (CVTD) have been enjoying the benefits of zero-fare transit for over 18 years.
Chapel Hill, North Carolina
Chapel Hill offers free fixed-route service (that is, a predetermined route on a predetermined schedule) around the town. There is also free transit for the EZ-Rider service, which is a door-to-door service for mobility-impaired riders.
Clemson, South Carolina
Transportation on the CAT Bus is free for riders in the Clemson, Central Pendleton and Seneca area.
Cleveland, Ohio
Riding the Trolly (a tour bus) is fare-free for everyone, but you will need to pay to use the other forms of public transit.
Commerce, California
Fare-free bus transit is offered to people in the East LA area of Commerce. The 600 line also connects the city to downtown LA.
Corvallis, Oregon
With the goal of preserving the environment and enhancing community living, the Corvallis Transit System (CTS) is a zero-fare service that connects all corners of the city.
Crested Butte, Colorado
The zero-fare Mountain Express ground service serves the towns of Crested Butte, Mt. Crested Butte and the north valley community.
Denver, Colorado
Recently, Denver offered free MetroRide transit through the downtown during rush hour.
While this has been suspended due to ongoing COVID-19 service changes, it could return when restrictions are lifted.
The free MallRide is still operating and provides transit from Union Station to the Civic Center Station with stops in between.
Emeryville, California
The Emery Go-Round is a free shuttle service that connects from the MacArthur BART station in North Oakland to a number of key locations throughout Emeryville.
Hanover, New Hampshire
With the goal of reducing traffic congestion, Advance Transit offers free transit in the Upper Valley of New Hampshire and Vermont.
Hoboken, New Jersey
Getting around Hoboken couldn't be easier thanks to the fareless Hop buses. Simply flag down a bus at any point on its route and it'll stop for you.
Iowa CIty, Iowa
If you're traveling around the University of Iowa's campus, the CAMBUS service is free. You'll need to pay an additional fare to ride on the rest of Iowa City Transit and Coralville Transit.
Island County, Washington
Island Transit provides free bus transit to individuals traveling around Whidbey and Camano Islands. Island Transit has been free since its inception in 1987.
Jacksonville, Florida
While there is a charge to use most of Jacksonville's public transit, the JTA Skyway monorail is a complimentary service. The Skyway is a 2.5-mile-long system consisting of eight stops that connects the Southbank neighborhood to the Northbank.
Kansas City, Missouri
In Kansas City, you can ride the KC Streetcar for free. The streetcar's route runs from Union Station to City Market. La Cañada Flintridge, California
You can board the LCF Shuttle routes 33 and 34 as well as the Glendale Beeline 3 for free in La Cañada Flintridge. The Beeline continues into downtown Glendale, California, but the rest of the transit system requires payment.
Lawrence, Massachusetts
As of March 1, 2022, the Merrimack Valley Regional Transit Authority (MVRTA) offers free transit on all of its fixed routes. This covers North East Massachusetts, including the city of Lawrence.
Miami, Florida
Commuters in Miami can take advantage of the fareless Metromover elevated transport system. It operates seven days a week, and services the downtown Miami, Omni and Brickwell areas. On top of this, the Trolley system is free in Miami as well.
Missoula, Montana
Since 2015, Missoula's Mountain Line has operated a zero-fare system. One of the highlights of the system is that it provides service to and from Missoula Montana Airport and offers special seasonal routes to connect you to specific attractions.
Niles, Illinois
The Niles Free Bus service connects key destinations within the village of Niles, like shopping centers and public facilities. The Pulse Milwaukee Line connects with the Blue Line at Jefferson Park, which will take you to downtown Chicago.
North Central New Mexico, New Mexico
The North Central Regional Transit District (NCRTD) offers free-fare transit on 26 of its 28 bus routes. The system connects communities in North Central New Mexico including Los Alamos and Santa Fe as well as other major destinations.
Olympia, Washington
As of Jan. 1, 2020, Intercity Transit is offering zero-fare transportation on all bus service and Dial-A-Lift service for five years as part of a demonstration project. You will be required to pay for Vanpool and Community Vans, as well as any other transit systems that Intercity Transit connects with.
Park City, Utah
Bus travel in Park City, Utah has been free of charge since 1975. In addition to its regular routes, Park City offers on-demand service in specific areas.
Pittsburgh, Pennsylvania
While not all transit is free in Pittsburgh, the city does offer a fare-free "T Zone" within the downtown area. This zone consists of six stations in the light rail line. Riders wishing to continue travel outside of this zone will need to pay additional fare.
Richmond, Virginia
Until further notice, the GRTC Transit System is zero-fare for Richmond and surrounding areas. Be advised that when pandemic restrictions are lifted, the free service could stop.
Salt Lake City, Utah
Salt Lake City offers a fare-free zone in and around its downtown. If you continue outside of the zone's corridor, you will be required to pay an additional fee.
San Francisco, California
Riding on the Muni system is free for people 18 years of age and under, and those over 65. If you have a ticket for an event at the Chase Center, this also serves as your Muni fare on the day of the event. Additionally, riding on the Presidio Go Shuttle System is free at all times. Savannah, Georgia
The Dot system offers free transit in downtown Savannah. The express shuttle service stops at 20 locations around the Historic District, and the Savannah Belles Ferry provides transit between Hutchinson Island and the Savannah International Trade & Convention Center.
Scottsdale, Arizona
Scottsdale offers both fare-based and free transit. The Scottsdale Trolley is fare-free, while the Valley Metro requires additional payment.
Summit County, Colorado
Summit Stage is the free transit service of Summit County. In addition to providing transit within the region, it connects to both the Park County and Lake County commuter routes.
Tacoma, Washington
The Tacoma Link Light Rail Transit is a free transit service that runs through the downtown. It has six stops and runs year-round. Vail, Colorado
Vail offers free year-round public transit via its bus service. The service consists of six lines and can easily get you to Vail Mountain or one of the trailheads.
Watauga County, North Carolina
AppalCART provides free fixed-route bus service to Watauga County and the town of Boone. It services the Appalachian State University and other key locations. AppalCART also works with the county's Project on Aging (POA) to provide transport solutions to individuals 60 years of age and older.
Worcester, Massachusetts
The Worcester Public Transit Authority (WRTA) currently offers free transit on all fixed route and paratransit services until Dec. 31, 2022. The free services have already been extended in the past, so it is possible they will be extended once again.
Sponsored
What are your spending habits?
When you know where your money is going, you can make better financial decisions.
With Rocket Money, get a breakdown of your spending to see exactly where your money is going. Manage subscriptions, lower your bills and put your savings on autopilot.
Managing money just got easier with the Rocket Money app.