Appliances and electronics
Did you know that a device that's plugged in draws power even if it's not in use? That's called a "phantom load" or "vampire load," and it costs the average family around $200 per year.
Think about whether it's really necessary to leave a toaster or microwave plugged in all the time. It may be convenient, but the energy use might not be worth it.
Consider using smart outlets or power strips. These devices plug into standard wall outlets and can help eliminate phantom load used by devices. They also allow you to monitor energy use and turn devices on and off remotely.
And when it comes time to buy a new appliance or electronic device, make sure that the item is energy efficient. While most new appliances meet a certain standard, it never hurts to check for superior options.
More: Suze Orman's investing advice
Kiss Your Credit Card Debt Goodbye
Having a single loan to pay off makes it easier to manage your payments, and you can often get a better interest rate than what you might be paying on credit cards and car loans.
Fiona is an online marketplace offering personalized loan options based on your unique financial situation.
When you consolidate your debt with a personal loan, you can roll your payments into one monthly installment. Find a lower interest rate and pay down your debt faster today.
Get Started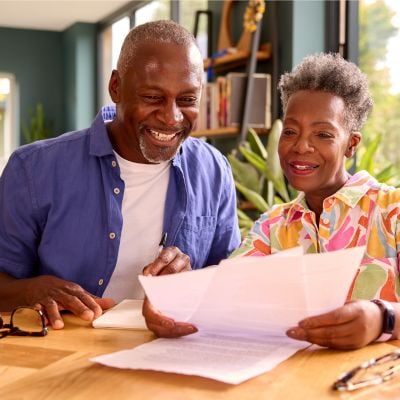 Heating and cooling
Walking into a nice cool house after being out in the hot sun is always refreshing. But if you're in the habit of leaving the air conditioner on when you're out of the house, it's time to change your ways.
Heating your home makes up about 29% of your utility bill, while cooling is about 16%.
When it's warm out and you're not home, either turn off your AC unit completely or set it at a higher temperature so it's not using as much energy. Conversely, lower your thermostat in the winter to help reduce your costs.
You can also invest in a smart thermostat to help you out. These devices allow you to program the temperature for different times and situations.
Some smart thermostats let you operate it via your mobile device. That means you can have the temperature raised while you're not home, then when you're on your way back, simply start the AC again and your home will be cool when you enter.
Lights
The lights you use in your home are a major source of energy consumption.
When you leave a room, or if it's bright outside, do your best to keep the lights off. This simple act will help you cut down energy costs.
The next time an old incandescent lightbulb burns out, install an LED bulb instead. LED bulbs use around 90% less energy than incandescent bulbs and can last 25 times longer.
In fact, the average American household will save about $225 a year by switching to LED lights, according to the U.S. Department of Energy.
Use focused task lighting, like a lamp, instead of overhead lights when possible. Having the focused light will not only require less lights to be used, but it can also make whatever job you're doing easier.
Stop overpaying for home insurance
Home insurance is an essential expense – one that can often be pricey. You can lower your monthly recurring expenses by finding a more economical alternative for home insurance.
SmartFinancial can help you do just that. SmartFinancial's online marketplace of vetted home insurance providers allows you to quickly shop around for rates from the country's top insurance companies, and ensure you're paying the lowest price possible for your home insurance.
Explore better rates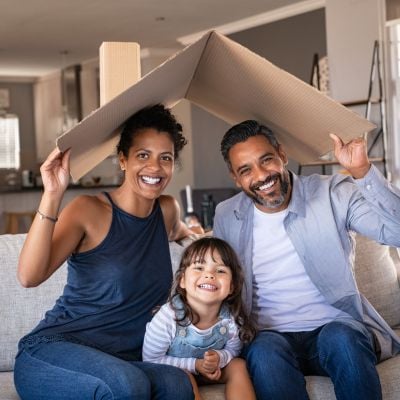 Water
The way your household uses water is another major contributor to energy costs — totalling more than $1,000 per year, on average.
If you leave the water running while you're shaving or brushing your teeth, try shutting the tap off when the water is not in immediate use.
This easy step can save you wasting eight or more gallons of water a day, depending on how often you brush or shave. The Environmental Protection Agency suggests you could save nearly 5,700 gallons per year.
Shortening the time you take in the shower can also significantly reduce hot water usage. Long showers are nice, but they aren't the easiest on energy (or water) usage.
And that dripping kitchen faucet isn't good, either. Changing the washer in a dripping tap can save you upwards of 3,000 gallons of water a year.
In the kitchen
Using your microwave and slow cooker or crockpot will use less energy than your oven. In the summertime, this exercise also helps reduce cooling costs as less heat is emitted into your home.
You'll also want to check to make sure that your fridge and freezer are properly sealed, so that you're not losing energy even if they're closed.
If you have a second fridge or freezer, consider whether you really need it right now. If you only need it for certain periods, like around the holidays, unplug the device.
While you're at it, check out the settings on your dishwasher. Using heat-dry, where the dishwasher uses its heating elements to dry the dishes, consumes a lot of energy. If you don't need it, turn it off.
More: Warren Buffett's frugal habits can save you money
Laundry
It can feel like you're always doing laundry, especially if you have kids. Still, try to hold off running the washer until you've got a full load.
When it comes time to do a wash, use cold water to reduce energy costs. Hot water in laundry accounts for about 90% of the energy used by the machine.
If possible, hang your clothes to dry and save yourself from having to run the dryer. If you need to use it, make sure you've got a full load in there and not just one or two items.
Windows and doors
New windows and doors often come with energy efficiency certification. Having properly sealed doors and windows reduces energy loss and helps lower the cost to heat or cool your home.
Your doors and windows might be responsible for 25-30% of your home's heating and cooling cost.
Replacing your windows and doors is expensive, even when you take into account any government rebates that are available. If this isn't in the cards for you, take the time to check for any broken seals around windows or doors. Most hardware stores offer solutions to help you fix drafts around doors and windows.
Similarly, buying good window coverings can help you manage the amount of energy that enters and escapes your rooms. Drawing blinds closed can help you reduce the temperature in a room in the summer, and opening them can help warm the space in the winter.
Having good air circulation can also help regulate the temperature in a room, so opening a window and turning on a fan in the summer can help cool a space without having to turn on the AC.
Government rebates
If you're looking to improve the energy efficiency of your home, the good news is the government's here to help.
Both the feds and state governments offer various incentives to offset the cost of home improvements that decrease energy use.
A great place to start your search is the Database of State Incentives for Renewables & Efficiency (DSIRE). This government site provides a comprehensive breakdown of energy rebates and incentives available in each state. The database provides easy to understand guidance in finding the best energy rebate available to you.
If you're looking to purchase a new, energy-efficient home, or want to finance energy improvements on your existing home, consider speaking to your mortgage lender about Freddie Mae's HomeStyle Energy Mortgage or Freddie Mac's GreenCHOICE Mortgage.
These and similar products can be added to most mortgage types and provide increased affordability and flexibility. You might discover that with one of these you can afford a more expensive home than you might have otherwise.
More: 7 ways of saving on energy costs
Energy assessments
Before applying for an energy efficient mortgage (EEM) or other rebate, it is recommended that you have an energy assessment performed.
A certified professional will evaluate your home and provide you with a detailed report regarding the energy features of your home. These include the insulation, air leakage and ventilation, the state of your heating and cooling systems, and your window and door efficiency.
Your home will be rated on a scale from zero to 150, with a lower score indicating better energy efficiency. Many of the incentive programs available require a positive score in order to qualify.
While these tests cost money, the amount you receive in rebates and energy savings will offset the expense.
Sponsored
Follow These Steps if you Want to Retire Early
Secure your financial future with a tailored plan to maximize investments, navigate taxes, and retire comfortably.
Zoe Financial is an online platform that can match you with a network of vetted fiduciary advisors who are evaluated based on their credentials, education, experience, and pricing. The best part? - there is no fee to find an advisor.