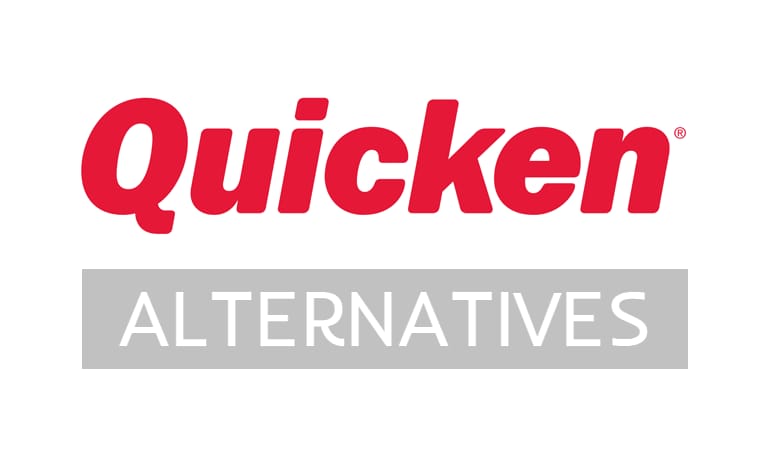 Moneywise / Moneywise.com
We adhere to strict standards of editorial integrity to help you make decisions with confidence. Please be aware that some (or all) products and services linked in this article are from our sponsors.
We adhere to strict standards of editorial integrity to help you make decisions with confidence. Please be aware that some (or all) products and services linked in this article are from our sponsors.
Quicken is one of the oldest and most recognized personal finance programs available, with more than three decades of history behind it. But for many users, Quicken just doesn't cut it. What, exactly, is wrong with Quicken? Well, it's old and bit outdated. Read about it at our Quicken review. And while that wouldn't necessarily be a problem if the software had kept up with the times, unfortunately, that's not been the case. In this article, we'll go over some of the leading Quicken alternatives.
10 alternatives to Quicken for 2023
Here's some more information about our top Quicken alternatives. They range from handy mobile apps to full-blown software. Mac users, there are ideas in here for you, too!
While many other personal finance programs focus on budgeting and where you're money has gone, Empower emphasizes where your money is going. That's because it stresses the importance of investing and saving for retirement.
Sure, you can track your expenses with the Empower app, but you can also create an investing plan — and even have Empower analyze your investment fees and come up with a way to help you avoid them.
Empower summarizes all of your accounts in one dashboard to give you a holistic financial picture. You can link it to your checking, savings, credit and investment accounts, and Empower will calculate your budget patterns. But on top of this, it will use your financial data to estimate your retirement income. Using this information, Empower can help you create an ideal asset allocation and retirement plan.
Best of all, Empower is FREE. Read all about it in our Empower review.
Here's a good testimonial for you: Larry Ludwig, our founder, replaced Quicken with Empower and listed the reasons why here.
Sign up to Empower
I know what you're thinking — "What?! Betterment is a robo-advisor. How is it an alternative to Quicken?!"
Well, Betterment is one of the top apps for managing your investments. The service allows you to see all of your investment accounts — including external accounts. You can also use it to track your path to retirement. You can even purchase extra packages of personalized financial advice tailored to your savings and investing goals.
There's no minimum investment required to use Betterment. Fees are as low as 0.25% of your portfolio with a basic account, and 0.40% with their premium service.
True, you can't budget or pay your bills using Betterment, but for managing your investments, it's a top-notch Quicken alternative. Read the complete Betterment review here.
Manage your investments with Betterment
YNAB (stands for You Need a Budget) focuses on four basic principles: Stop living paycheck to paycheck, give every dollar a job, save for a rainy day, and roll with the punches. Like Empower, it's less about tracking where your money went and more about telling it where to go. This is a great software option for those primarily interested in zero-based budgeting.
This app has a cult-like following with fans who love its strategy of giving every dollar a job. YNAB is budget-first and is designed to make you think about how you and your family spend, save, or invest every single dollar you earn. It will send you alerts if you've overspent.
You can choose to enter all of your transactions into the YNAB app manually, or you can connect it to your financial institutions and let YNAB do all the heavy lifting for you. The choice is yours.
Now, YNAB isn't free. But it is affordable: only $11.99 a month or $84 for a year. That's less than what I spend on my Netflix subscription. You can also try it for free for 34 days. And if you're a student, you can enjoy YNAB for free. Read the full YNAB review here.
Sign up to YNAB
Moneydance used to be a desktop app, but it's made a move to mobile. (And hey, Linux lovers can use it too!)
This app allows you to create a budget, gives you bill-pay reminders, generates helpful financial charts and graphs, and offers investment support. You can link your accounts online for automatic updates or enter your information manually.
Out of all the other alternatives, we think Moneydance comes closest to Quicken. Its interface resembles an excellent old-fashioned ledger, and you can even import all your data from an existing Quicken account.
Moneydance gives you helpful graphics and reports that can help us visual-thinkers picture our expenditures and budgets. The app will also track your investment portfolios and keep you up to date on your stocks.
It's also super affordable: There's just a one-time purchase of $55.99. Read the Moneydance review here.
Not only does web-based PocketSmith let you track your spending, but it generates projections of your future financial picture. You can also create monthly, weekly, or even daily budgets that start on any day you choose (no waiting until the first of the month). You can use their 'Plan Ahead' guide to get insight on everything from budgeting to finding out what-if scenarios (for example, if you have a drastic change in income or spending).
PocketSmith is easy to set up and use, and it's flexible and convenient. Plus, its unique calendar feature is convenient and gives you a window on the future of your finances. Right now, you can get 50% off two months of their Premium Monthly account using the code: 50OFFPREMIUM-F4RG.
Read more in our PocketSmith review.
Get 50% of two months for PocketSmith
CountAbout is an online service that automatically downloads your transactions into one central place and allows you to create budgets with ease. Unique to CountAbout, you can import your existing transactions from Mint or Quicken.
It is rare to find a web-based personal finance app that can import from Quicken or Mint, but CountAbout has you covered. And you can access your data from your phone.
While CountAbout is not free, it offers a clean, ad-free experience. You can also sign up for the free 15-day trial.
For individuals who need full accounting software, or who like to treat their personal finance as a business, QuickBooks Online is the answer.
From part-time side hustle to a full-time business, to managing real estate, QuickBooks can't be beaten. It is our recommended accounting software. Plus, there's a free 30-day trial.
Visit QuickBooks Online
Moneyspire was created to help streamline the task of money management. This is an app that can help you not only establish your budget and track your bills, but it can also monitor your investments.Best of all, Moneyspire is very simple to use and makes seeing your financial picture a no-brainer. With this app, you'll spend most of your time looking at your dashboard screen, so you don't need to jump back and forth between views. You can create a budget and download transactions from your bank.
Moneyspire offers support for Windows, Mac, and Linux.
Moneyspire is free to try and can be downloaded from the company's website.
However, take note that the mobile version is available for iOS only, with no Android support.
Hey, Mac users! This one's for you.
Banktivity is one of the few native applications for Apple's macOS operating system, along with Moneydance and Moneyspire. Of these three, Banktivity is the one with the most features, which makes it a decent Quicken alternative. Also, like Quicken for Windows, Banktivity offers mobile synchronization with your iPad, iPhone, and even your Apple Watch.
This Mac-first app looks and feels natural for Mac computers rather than just putting a Windows program in a Mac wrapper.
Banktivity is easy to navigate, and you can quickly find what you need. Or you can set up workspaces (pages) to see exactly what you want when you want it. Banktivity Review
Would you prefer using a spreadsheet to manage your finances? Previously, you had to import or enter each financial transaction manually. But now, with Tiller Money, you can import the data into a Google Sheet automatically.
Unfortunately, Tiller currently functions only with Google Sheets, but a Microsoft Excel plugin is reportedly in the works.
What's wrong with Quicken?
Quicken has been around since 1983. And that's about how long I've been on hold with tech support. OK, just kidding, but the product has become synonymous with technical troubles, very few new or updated features, and lackluster customer support.
Here are some common complaints:
Synchronization Issues — Some Quicken users have reported problems synchronizing with their financial accounts.
Crappy Customer Service — Now, to be fair, since Intuit sold Quicken in 2016, support has gotten better. But there are still numerous complaints coming in. If you want "priority access" to a human on the phone, you'll need to purchase either a Premier or Home & Business product.
Mobile App Requires Desktop Software — More and more consumers (especially Millennials) have elected to skip the desktop and do all of their computing via a mobile device. Well, they won't be able to use Quicken because, while there is an app for Android and Apple devices, it requires purchasing and synching with the desktop version.
What about Quicken Online?
Now, if you've been a Quicken user, you might remember a product called Quicken Online. About ten years ago, this was a pretty innovative service. Quicken Online was a solid web-based personal finance tool along the lines of Mint and Empower. It was even free for a while!
But then Intuit, the company that owned Quicken (along with TurboTax and QuickBooks), purchased Mint.com in 2009. Shortly after that, Quicken Online was scrapped. And in 2016, the flagship Quicken product was sold to H.I.G. Capital.
Recently, Quicken launched a modern budget and money tracking app named Simplifi. Read all about it in our Simplifi by Quicken review.
Now, if you're among the many who have decided to jump the Quicken ship, there are a bunch of decent replacements.