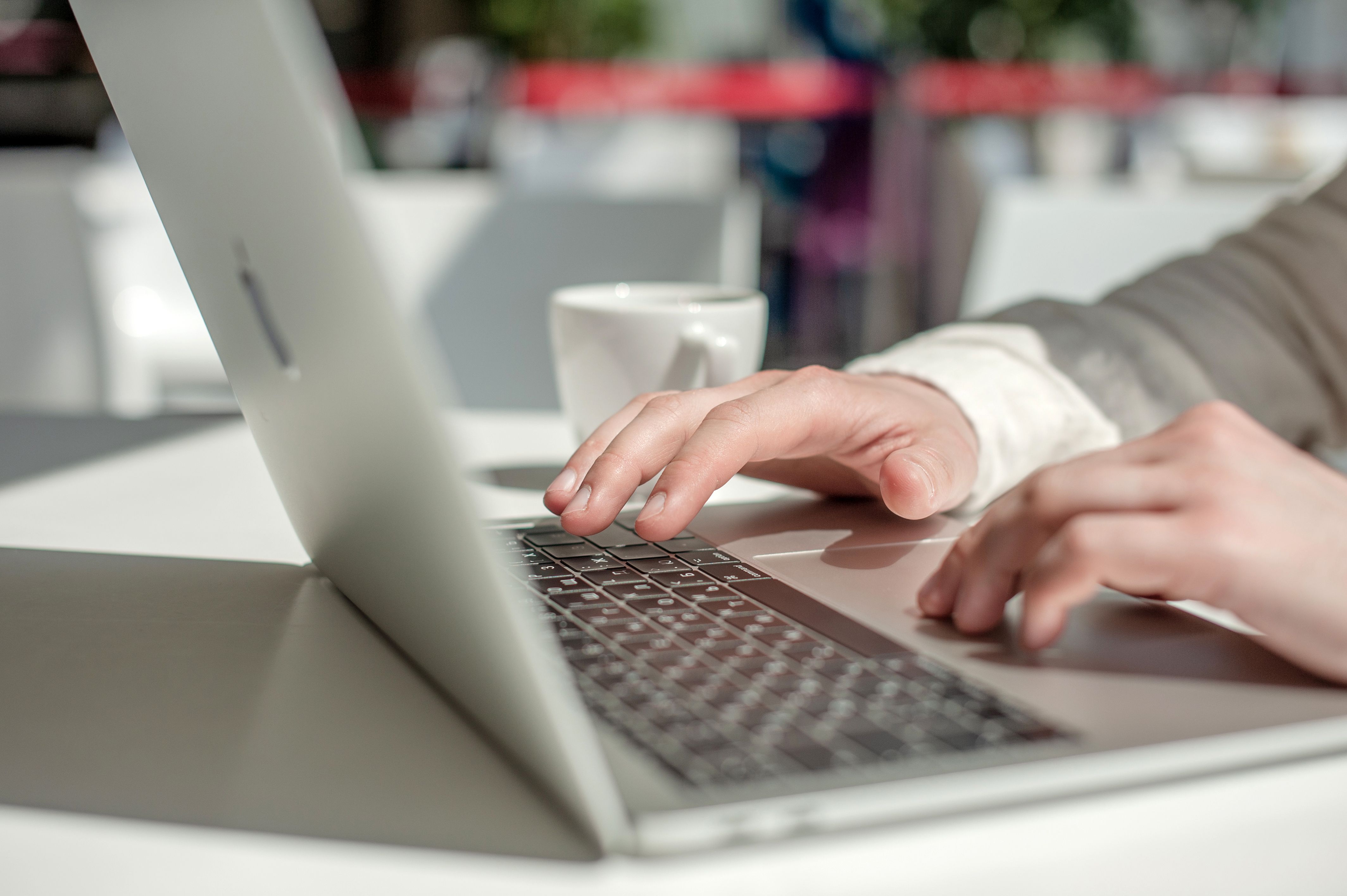 Olha Yefimova / Shutterstock
🗓️
Updated: July 27, 2023
We adhere to strict standards of editorial integrity to help you make decisions with confidence. Please be aware that some (or all) products and services linked in this article are from our sponsors.
We adhere to strict standards of editorial integrity to help you make decisions with confidence. Please be aware that some (or all) products and services linked in this article are from our sponsors.
Quicken is the personal finance software of choice for Windows users, but what if you're a Mac person? Quicken 2018 for Mac should be the easy answer, but it's completely different from the Windows version, and many users have found it to be a nonstarter. That's where Banktivity 7 by IGG Software steps in.
Banktivity used to be called "iBank." But in early 2016, IGG software renamed it. In this review, we'll check out the updates that have been made for the release of the app's seventh edition. And we'll compare it to what I still consider the gold standard among personal finance applications: Quicken for Windows.
(Note: If you still want to try to run Quicken on your Mac, I recommend using Quicken for Windows on your Macintosh via some virtualization software.)
Banktivity features
Price
Min: $69.99, Max: $69.99, Term: none
Two-factor authentication
Calendar view: You asked for it, and Banktivity delivered. View your posted and upcoming scheduled transactions on a handy calendar.
Mojave dark mode: You can use Banktivity 7 in Mojave's dark mode, which makes for a very sophisticated and attractive user experience.
Customizable summary view: Choose which accounts you want to see and which accounts you don't want to see in the Summary view.
Synchronization with Zillow: When you have a Direct Access subscription, you can integrate the Zillow estimates of your property values.
Tagging: Allows you to track spending across multiple categories for events such as a vacation.
Workspaces: Access side-by-side windows that allow you to work in multiple parts of Banktivity at the same time.
Quick reports: Drag and drop to create an instant report of your finances.
Direct access: Connect to more banks than ever. This is done via Yodlee. But this service isn't free. A one-year subscription is $44.99. A 90-day subscription is $13.99. A 30-day subscription is $5.99. A free 30-day trial is available.
Budgeting: In an improvement on the previous version, you can build savings, track spending, monitor daily progress, incorporate scheduled income and bills, compare goals vs. results, and sync your budgets to Banktivity for iPad.
One-button update: Similar to what's offered in Quicken, you can now download all financial transactions with one click.
Improved investing tools: Enhanced investment support for bonds and options.
Setup assistant: Making it easier to import from other applications.
Prevent duplicate download transactions: Superior elimination of duplicate transactions from bank downloads.
iPad synchronization: Sync scheduled transactions.
Improved speed: Better use of import rules to speed categorization.
Better categorization: The ability to categorize investment transactions.
What is Banktivity?
Banktivity is personal finance software for Macintosh users. Created by IGG Software, it helps users pay bills online, track their spending patterns and maintain a budget. It's a good alternative to Quicken if you've got an Apple-centric household with a Macintosh computer and "i" mobile devices.
Converting from Quicken
I'm a longtime user of Quicken for Windows. To test Banktivity, I exported a QIF file of my current data from Quicken. I suspect many people will do this, so I tested this part out extensively. In its fifth version, Banktivity added a setup assistant, which makes the import process much easier than previously.
Banktivity requires the latest macOS — 10.13 or newer. If you have an older Macintosh, you won't be able to use Banktivity.
I was surprised by how painless the conversion from my Quicken for Windows file was. I had a few minor issues in account categorization, but that was it. I don't use Quicken for Mac regularly, so I wasn't able to test this feature. I suspect the import process is similar and just as easy.
Unfortunately, all of the online download account information is not passed to the QIF file. You must manually set up each account within Banktivity. Most of my 52-plus accounts are set up to download. It can be a long, tedious process to set up each one. Mind you, this isn't the fault of IGG Software. Rather, the limitation is in the QIF file format (which was developed by Quicken), and security reasons require this setup.
When using Banktivity with any bank that requires a direct connection for synchronization, you must create an account with IGG Software. The direct connection service is in addition to purchasing the software. A one-year subscription costs $44.99. (I suspect most people will purchase this.)
Banktivity screenshots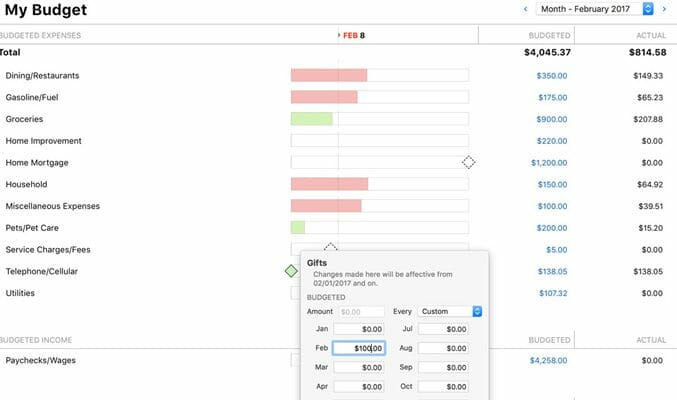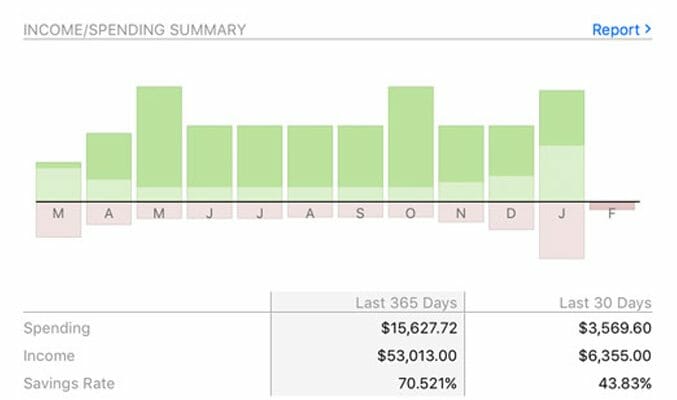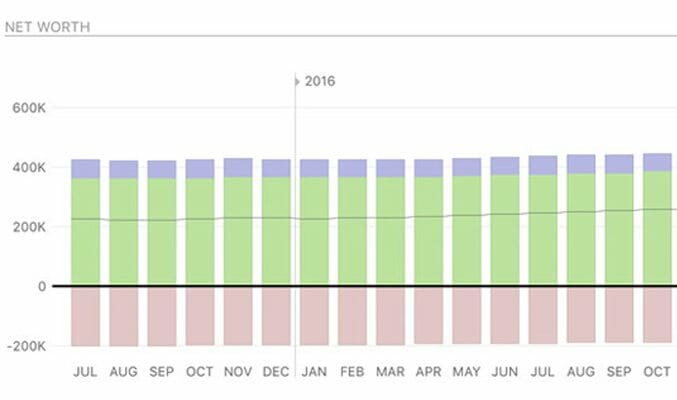 Mobile synchronization
Like Quicken for Windows, Banktivity Mobile can sync with your iPad or iPhone, so you have access to your information on the go. Until recently, the app cost $9.99, but now it's free (and ad-free).
Banktivity also offers an easy-to-use but comprehensive iPad app, which costs just $19.99.
I don't need a total view of my finances from my iPhone. The mobile app is useful primarily for transaction entry. So that would mean I would need to have access to only my checking, cash and credit card accounts. I wouldn't care about investment accounts while on the go. Empower does a better job with its consolidated view of investments.
Beyond this, the synchronization works well and gives you access to the same information you have within your desktop software. The app does not give you access to these sections: budgets, memorized transactions, scheduled transactions, historical security prices, account interest rates or reports.
If a conflict occurs, your desktop software will notify you and allow you to pick which transaction should win. It's possible to synchronize with multiple mobile devices. But your Banktivity desktop software will always be the master.
Quicken also has an iPhone app, but from testing both apps, it appears that Banktivity's functionality is slightly better.
Investment tracking
The investment area has been improved from the previous version, but it's still not as useful as either Quicken for Windows or the online service Empower.
The positive: This section allows you to reconcile your accounts and does allow for downloading transactions from popular financial institutions. It can even download the latest stock quotes into Banktivity.
Banktivity offers a centralized portfolio view that shows you all of your investments in one place. But Banktivity's investment "type" category is based on investment instrument, rather than sector.
IGG Software touts currency conversion as a big feature in its application. And I do consider it a good feature that pretty much no other personal finance software offers. But there is a good reason nobody else offers it. How many individuals have accounts in different currencies?
Assuming that the United States is IGG's primary audience, there is very little need for this feature. U.S. citizens must comply with a complex array of compliance issues when owning foreign bank accounts.
So this is a neat feature and a must-have for those who have this problem, but I just don't see that many users needing it.
Banktivity pros and cons
Summary
For those who want a native Macintosh application, Banktivity should be on your short list. Banktivity 7 has all of the must-have features you need in a modern personal finance application.
It's great to see Banktivity improve with each new version. This version makes it just that much closer in comparison to Quicken for Windows and, in my opinion, surpasses Quicken for Mac. However, while the investment functionality has improved from the previous version, it could still use some improvements to match Quicken for Windows.
Compared to Quicken on a price basis, Banktivity 7 is a good value. Quicken has switched to a subscription model, which means you'll have to pay $74.99 annually if you want all the bells and whistles. Conversely, Banktivity 7 is still a one-time purchase and costs just $69.99 (with an additional yearly charge of $44.99 if you want the Direct Access synchronization feature). However, if you are upgrading from either Banktivity 5 or Banktivity 6, you'll pay just $34.99.
From my extensive testing, I actually like Banktivity enough to perhaps personally use it as a supplement to Empower, which I like using for investment tracking.
For this version, we have increased the rating to 8.5 stars. This rates Banktivity higher than its Macintosh competitors, Moneydance and Quicken for Mac.
If you're looking for desktop software that's Macintosh-based, Banktivity 7 is hard to beat.