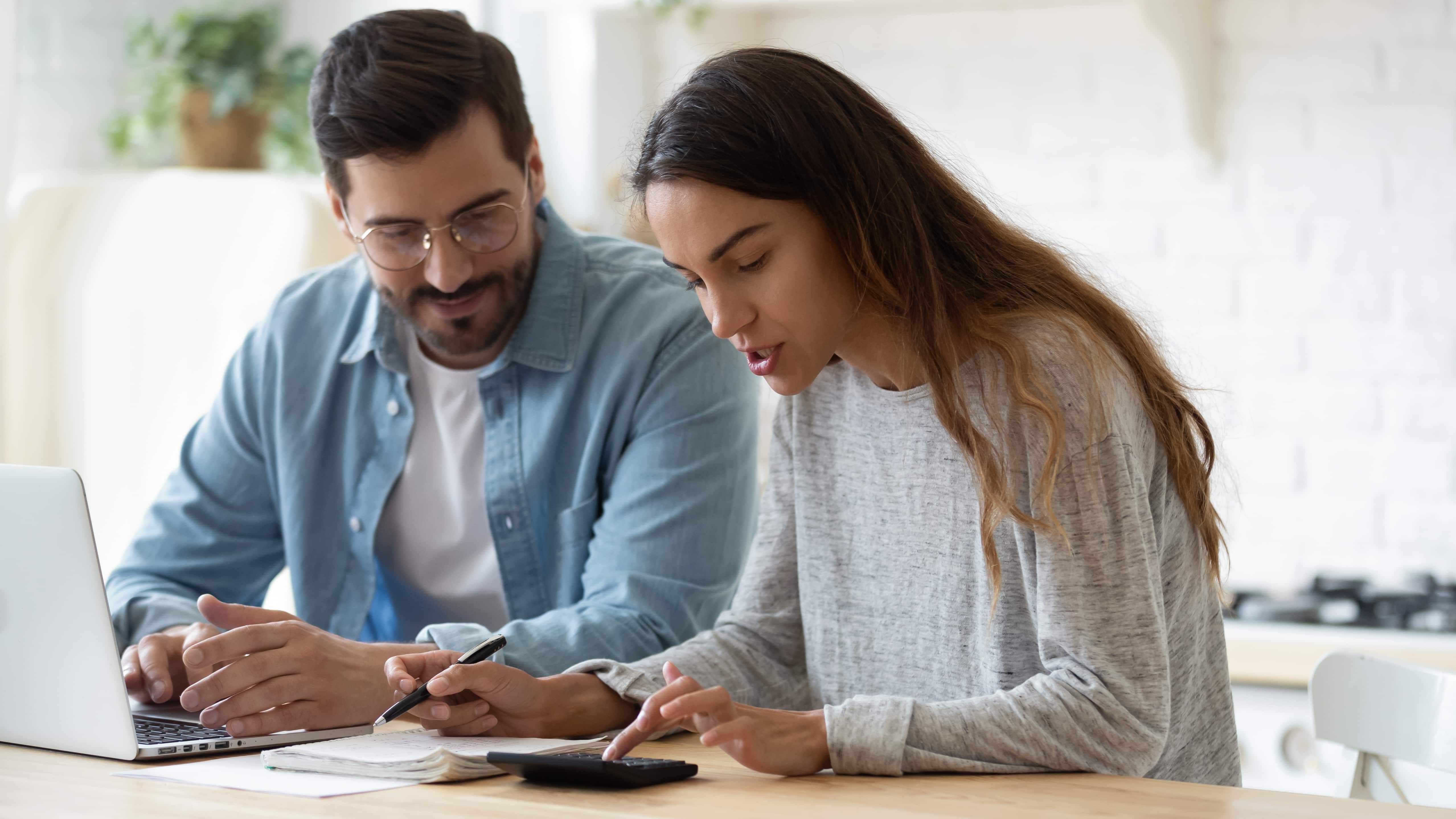 QuickBooks Online Review 2023: the gold standard of accounting software
fizkes / Shutterstock
🗓️
Updated: November 15, 2021
We adhere to strict standards of editorial integrity to help you make decisions with confidence. Please be aware that some (or all) products and services linked in this article are from our sponsors.
We adhere to strict standards of editorial integrity to help you make decisions with confidence. Please be aware that some (or all) products and services linked in this article are from our sponsors.
My company has been using QuickBooks since our business inception — now over 10 years ago. This review is for the QuickBooks Online version, which my company now uses. For most businesses and today's online world, QuickBooks Online is the best version to choose. The online version of QuickBooks is very flexible, and I personally would no longer consider using the desktop edition.
Here at Moneywise, we've also tested and reviewed Mint.com, which is another Intuit product. However, this app is really geared toward personal finance, while QuickBooks, on the other hand, is purely for businesses.
QuickBooks is very easy to use and is perfect for most small business owners. However, be aware it really doesn't follow full GAAP accounting standards. For small business owners, this really isn't an issue, as we are more concerned about cash flow and generating invoices. Basically, Intuit sacrificed correctness in the name of ease-of-use.
QuickBooks features
| Feature | Details |
| --- | --- |
| Price | $15.00 - $50.00/month |
| Invoicing | ✅ |
| Estimates | ✅ |
| Bank reconciliation | ✅ |
| Access | Web based, iPhone app, Android app |
| Expense tracking | ✅ |
| Payroll | ✅ |
| Inventory management | ✅ |
| Client portal | ✅ |
| Contact management | ✅ |
| Bill pay | ✅ |
| Point of sale | ✅ |
| Third-party integration | ✅ |
| Currency support | multiple |
| Two-factor authentication | ❌ |
| Import QFX, QIF files | ✅ |
| Customer service | Phone: M-F 6A-6P (PST), Sat. 6A-3P (PST) |
Unlimited invoices via email: Get paid faster and save on postage by sending invoices online.
Online accounts receivable and payable: Unlike the desktop version, the online edition of QuickBooks manages your accounts in real time.
Manage customer, vendor and employee date: Keep track of all the important stuff and save it for later.
Mobile access: QuickBooks Online accounts can be managed by both Apple and Android phones and tablets.
Easily print checks, pay bills and track expenses: The online edition makes these tasks simple and streamlined.
Online banking: Link your bank and credit accounts to your QuickBooks Online account. Transactions will be downloaded automatically.
Third-party integration for many apps: Missing a function? QuickBooks Online easily integrates with apps from third-party developers so you can access services such as customer relationship management (CRM).
Free 30-day trial: Unlike the desktop editions, you can try out QuickBooks online without any obligation. Intuit offers a free 30-day trial if you're still on the fence about whether this product is right for you.
Getting started with QuickBooks online
If you have previous experience with other editions, you'll find that the online edition functions very similarly. And if you've been using another version of QuickBooks, you'll want to start by importing your previous data.
This is where I found a rare problem with the software. I tried to import multiple years' worth of QuickBooks data into the online app but never got the import to work correctly. In my case, it always timed out and failed.
Fortunately, it wasn't that big of a deal for me, but I suspect that this could be an issue for others. Be sure to test the importing function before making a long-term commitment to their software if this is a deal breaker for you. Worst case, you may want to switch to the online edition after your fiscal year.
QuickBooks online banking
QuickBooks supports around 18,000 different financial institutions. Since it uses is the same systems Intuit used for building other brands other brands (Mint.com and Quicken), it's no surprise that online banking works very well.
In my tests, I had no issue syncing with our business checking account and corporate credit cards. Once the data is downloaded, it will automatically categorize your transactions. It will also remember what was selected from previous downloads, and accounts are automatically synced up daily. All you need to do is reconcile the transactions. This is a really nice feature with the online edition.
| Highlights | Intuit Quickbooks | Freshbooks | Sage Business Cloud |
| --- | --- | --- | --- |
| Rating | 4.5/5 | 4.5/5 | 3.8/5 |
| Invoicing | ✅ | ✅ | ✅ |
| Bank reconciliation | ✅ | ✅ | ✅ |
Multi-user support
Multi-user support is available in the Essentials and Plus versions of QuickBooks. Service supports up to five users, which should be enough for most small businesses. It's very easy to grant access — e.g., for your accountant to see your books.
Multi-user access for the desktop edition was always difficult at best. Especially if the users are remote from your location. We tried multiple methods to get QuickBooks Pro to work remotely, and we found the only method that worked reliability was via Windows Remote Desktop connection to a virtualized Windows machine. Otherwise, if you need remote access for multiple individuals, QuickBooks Online is really the only way to go.
Mobile access
Unlike the desktop edition, you can easily access your accounting data remotely via my mobile apps. QuickBooks supports Apple's iPad and iPhone and Google's Android operating system. For our tests we determined most individuals would focus on iPad usage for in-store or to perform transactions at a remote event. The application is fully featured.
QuickBooks Online editions
Unlike traditional desktop software, with which you pay a fee and the software license lasts, say, three to four years, QuickBooks charges a flat monthly fee — otherwise known as pay-as-you-go. You can also purchase additional features such as employee payroll, tax filing and credit card acceptance.
| QuickBooks Online version | Monthly fee |
| --- | --- |
| Self-employed | $10/month |
| Simple start | $15/month |
| Essentials | $30/month |
| Plus | $40/month |
Discounts of 33-50% off the retail price are available.
QuickBooks pros and cons
Pros
Easy to use
Online banking
Mobile access
Third party apps
Cons
Poor customer service
Difficulty importing data
Who is QuickBooks best for?
Smartphone users
Tax accounting
Small business owners
Invoicing
Payroll rupport
Medium-sized business owners
Summary
In my opinion, here are the features where QuickBooks shines: payroll, invoicing, collections and banking sections.
QuickBooks can do a multitude of different day-to-day business functions, and that's what makes QuickBooks so great. But it also runs into the issue of being a jack of all trades. Its inventory section is OK at best, and I would recommend using another product to track this information.
Keep in mind that Intuit designed QuickBooks to match the needs of small business owners. But it's not perfect for everything.
My business has a technical niche that doesn't work so well within QuickBooks. We require monthly invoices to be sent out to customers, and the software really doesn't work too well for that purpose.
However, don't be fooled. Just because QuickBooks is an online application, its feature set is not limited. The online edition is fully featured and in some ways rivals the desktop edition. The vast array of features can even be somewhat overwhelming to a new user.
Although Intuit offers Quicken Home, Business & Rental Property, my advice is not to use it, as it's far too limiting. If you are serious about your business, my recommendation is to start with the QuickBooks Online Simple Start edition.
If you have more advanced needs or as your business grows, move up to the other editions. Since the online version in the cloud, the migration is simple and painless and can occur at any time.