Verizon (VZ)
Buffett added Verizon to his portfolio in 2020. And it's a pretty chunky stake: At the end of Q4 2021, Berkshire owned nearly 159 million shares of the telecom giant.
The company is a household name.
Its 4G LTE network covers 99% of the U.S. population. And while we're still in the early stages of 5G adoption, more than 230 million people are already covered by Verizon's 5G network.
Massive recurring revenue means Verizon is well-positioned to pay regular dividends. Right now, Verizon has a quarterly dividend rate of $0.64 per share, translating to an annual yield of 4.8%.
Of course, Verizon isn't the highest yielder in the space. AT&T, for instance, yields an even juicier 5.7%.
Cell phone bills are on the rise. And what's the old saying? If you can't beat them, join them.
If you're not happy with what you pay Verizon or AT&T every month, collecting dividends from these companies might be a small way to get even.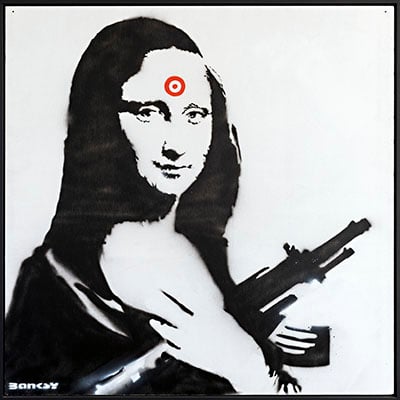 Join Masterworks to invest in works by Banksy, Picasso, Kaws, and more. Use our special link to skip the waitlist and join an exclusive community of art investors.
Skip waitlist
Johnson & Johnson (JNJ)
When it comes to delivering recession-proof returns, few companies have done a better job than healthcare giant Johnson & Johnson.
The stock has been trending up for decades and for good reason. Johnson & Johnson's business grows consistently through thick and thin.
Over the past 20 years, Johnson & Johnson's adjusted EPS has increased at a steady pace of 8% annually.
And that means shareholders can look forward to higher dividends every year.
Johnson & Johnson announced its 59th consecutive annual dividend increase last April. The stock currently yields 2.4%.
The company boasts consumer staples found in any U.S. home: skin care products like Neutrogena, pain medications Tylenol and Motrin, Listerine, Band-Aids, and more.
In late 2021, Johnson & Johnson announced plans to spin off its consumer health segment into a separate company in order to unlock value. Once the split is complete, investors will be given shares in both companies and, in turn, receive dividend payments from both stocks.
That makes J&J a particularly timely and attractive inflation play. As of the most recent quarter, Berkshire owned about 327,000 shares in the company.
STORE Capital (STOR)
Being a landlord is one of the oldest ways to earn a passive income.
If you want to collect rental income without worrying about the headaches that come with tenants, consider using real estate investment trusts — companies that own and manage income-producing real estate.
Buffett has a sizable stake in a REIT called Store Capital.
Store has a large portfolio consisting of investments in over 2,800 properties diversified across 49 states.
The company collects rent on these properties and passes it along to shareholders in the form of dividends. The stock is offering a handsome yield of 5.2% at the current price.
Store's tenants tend to be leading national and regional companies with large revenue bases.
And because Store's portfolio is leased to 556 tenants coming from 120 different industries, the REIT can maintain its dividend even if one tenant or industry enters a downturn.
As of Berkshire's latest portfolio disclosures, it owned roughly 24.4 million shares in Store.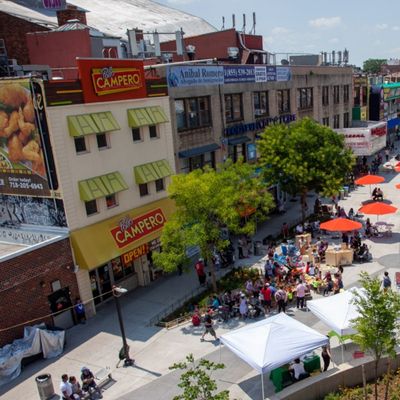 While commercial real estate to has always been reserved for a few elite investors, outperforming the S&P 500 over a 25-year period, First National Realty Partners allows you to access institutional-quality commercial real estate investments — without the leg work of finding deals yourself.
Get started
More from MoneyWise
Sponsored
Fine art as an investment
Stocks can be volatile, cryptos make big swings to either side, and even gold is not immune to the market's ups and downs.
That's why if you are looking for the ultimate hedge, it could be worthwhile to check out a real, but overlooked asset: fine art.
Contemporary artwork has outperformed the S&P 500 by a commanding 174% over the past 25 years, according to the Citi Global Art Market chart.
And it's becoming a popular way to diversify because it's a real physical asset with little correlation to the stock market.
On a scale of -1 to +1, with 0 representing no link at all, Citi found the correlation between contemporary art and the S&P 500 was just 0.12 during the past 25 years.
Earlier this year, Bank of America investment chief Michael Harnett singled out artwork as a sharp way to outperform over the next decade — due largely to the asset's track record as an inflation hedge.
Investing in art by the likes of Banksy and Andy Warhol used to be an option only for the ultrarich. But with a new investing platform, you can invest in iconic artworks just like Jeff Bezos and Bill Gates do.