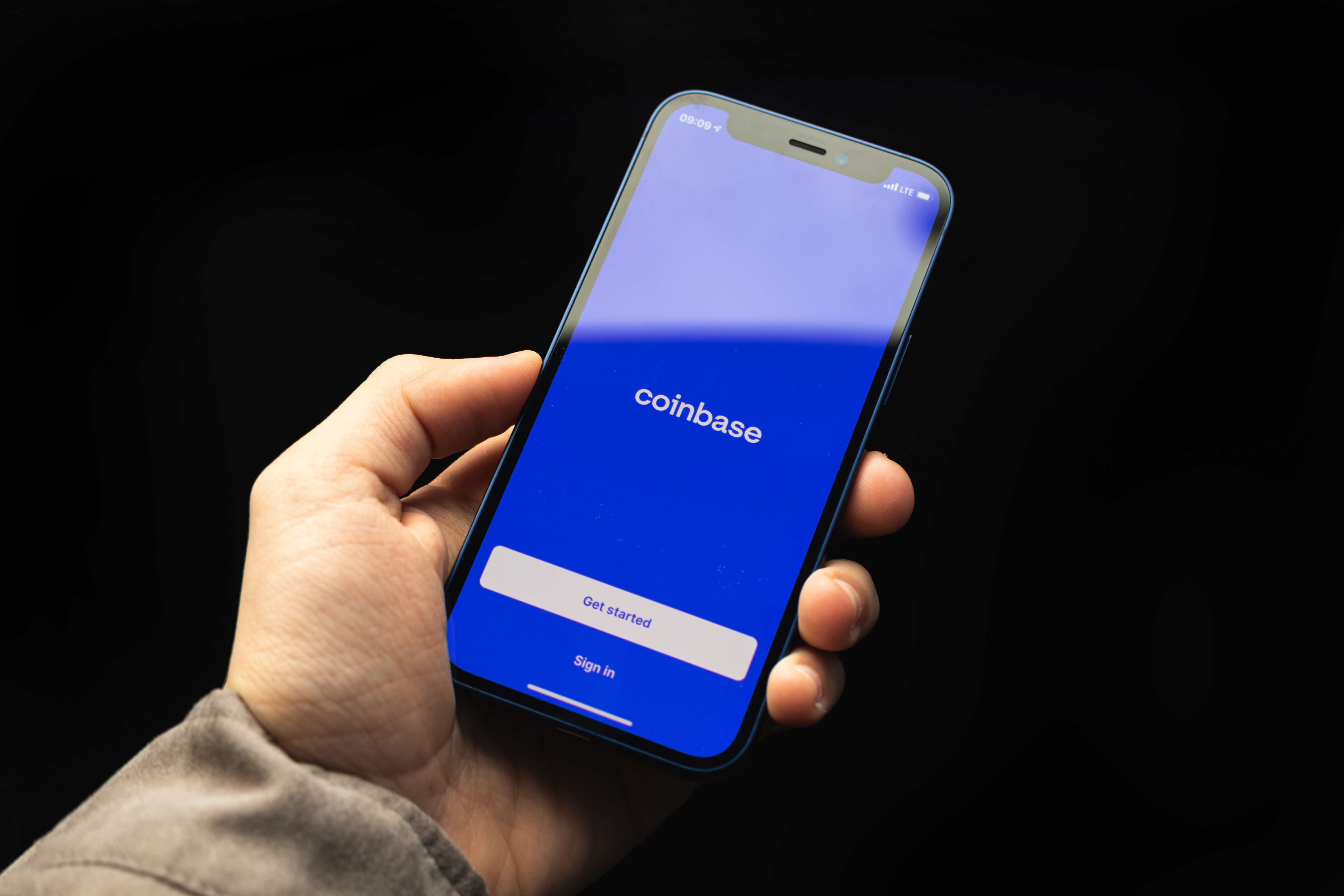 Coinbase vs. Coinbase Pro: Which trading platform is right for you?
FellowNeko / Shutterstock
🗓️
Updated: July 17, 2023
We adhere to strict standards of editorial integrity to help you make decisions with confidence. Please be aware that some (or all) products and services linked in this article are from our sponsors.
We adhere to strict standards of editorial integrity to help you make decisions with confidence. Please be aware that some (or all) products and services linked in this article are from our sponsors.
Coinbase and Coinbase Pro are two major cryptocurrency trading platforms from Coinbase, Inc. Coinbase is a platform designed for those new to cryptocurrency investing and makes it extremely easy to get started buying Bitcoin, Ethereum, and other cryptocurrencies.
Coinbase Pro is an active trading platform that features lower pricing and more advanced trading tools than the main Coinbase platform. Continue to learn more about Coinbase vs. Coinbase Pro and which could make the most sense for your crypto trading and investing strategy.
Coinbase vs. Coinbase Pro: Overview
Coinbase is one of the biggest names in cryptocurrency trading, but many people don't realize the company owns and operates two separate trading networks.
The original platform was launched in 2012, and Coinbase Pro (or GDAX, short for Global Digital Asset Exchange, as it was originally known) was added later on to offer more trading options for advanced crypto-traders.
The main Coinbase platform is easy to use, even for complete cryptocurrency beginners. If you've ever used an online stock trading account, you should have no problem using Coinbase. It offers a straightforward path to buying, selling, exchanging, and holding dozens of different cryptocurrencies.
In comparison, Coinbase Pro brings users a fast-paced, active trading platform with additional trade types, better charts, and lower fees.
Minimum deposit
$50 initial deposit recommended for account verification
Fees
$0.99 to $2.99 trade fee + 0.50% estimated spread
0.50% for trades up to $10,000
Payment methods supported
Bank account (ACH), debit card, wire transfer, PayPal
Security features
Bank-level encryption, two-step verification, cold storage for 98% of customer funds
Bank-level encryption, two-step verification, cold storage for 98% of customer funds
Types of transactions supported
Market, limit, and stop orders
Minimum and maximum trade
Minimum: 0.001 BTC, 0.01 BCH, 0.01 ETH, or 0.1 LTC No maximum
How Coinbase and Coinbase Pro work
Both Coinbase and Coinbase Pro operate as centralized cryptocurrency exchanges run by the company Coinbase, Inc. Both platforms empower you to buy, sell, hold, and exchange supported cryptocurrencies. You can also send funds between the two platforms seamlessly.
With either Coinbase or Coinbase Pro, your first step is opening an account and going through the verification process. You'll also want to fund your account, so you have US dollars with which to buy your favorite cryptocurrency.
When you buy a new currency for the first time, Coinbase will create a digital wallet to hold the currency. Both hold similar assets, but Coinbase offers more payment options to fund your accounts, while Coinbase Pro has additional trade types.
Unique features
While the two platforms share a lot of commonalities, there are major differences between trading options and user interface. These unique features may guide you to one version of Coinbase over the other.
Coinbase
A major selling feature of Coinbase is its focus on ease of use. When it launched, it sought to give even the greenest traders opportunities to get into crypto.
It still does this by making the user experience simple and straightforward. Once you complete the very quick signup process, you can fund and purchase cryptocurrency immediately.
Coinbase also includes education information in its platform alongside a section of the site dedicated to learning about new cryptocurrencies. In fact, users on Coinbase Earn, their education program, are rewarded with free crypto after watching intro videos and completing short lessons about different cryptocurrencies. It's tough to beat free crypto!
Coinbase users can also opt-in for staking rewards, similar to interest from a traditional bank. That's not an option for Coinbase Pro balances.
Coinbase Pro
Coinbase Pro is for people who are more experienced and knowledgeable about cryptocurrencies and which they want to buy.
Immediately upon log-in, you'll see active charts for each supported currency. When buying and selling, you're taking part in an active marketplace where Coinbase Pro is a middleman facilitating transactions.
In addition to limit and stop orders, Coinbase Pro also gives you lower trading costs. Most people will pay 0.50% for trades up to $10,000. For larger trades, you will see lower fees. If you're Jeff Bezos or Elon Musk, you can enter trades of $2 billion or more for free.
How are Coinbase and Coinbase Pro similar?
Coinbase and Coinbase Pro are owned and operated by the same people, so the experience is similar behind the scenes.
Both enable you to buy, sell, hold, and exchange cryptocurrencies through an account managed by Coinbase. Both are centralized exchanges where you pay a fee to Coinbase to transact. Both give you access to a similar list of assets, though there are a few more cryptocurrencies on Coinbase Pro.
If you are an active stock trader, you may be familiar with these types of differences. For example, TD Ameritrade users can upgrade their trading experience using Thinkorswim. Fidelity gives customers Active Trader Pro to level up their experience.
This is similar to what Coinbase does with Coinbase Pro. But rather than giving you one main account for everything, you have a separate, linked account at each trading platform.
How Are Coinbase and Coinbase Pro different?
As we mentioned, these two trading platforms dramatically diverge from each other when it comes to their user interfaces and target audiences. Let's dig into these differences a bit deeper:
Trading platform
Coinbase uses a web-based trading platform that gives you the power to buy, sell, or trade one currency at a time through a fairly straightforward interface. If you've ever used a mobile banking app, you shouldn't have any issues trading crypto with Coinbase.
Read more: Full Coinbase review
In contrast, Coinbase Pro features active charting tools and additional trade types for more advanced traders. In addition to charting features, Coinbase Pro shows you recent trades, outstanding limit and stop orders, and a depth chart to understand upward and downward pricing pressures.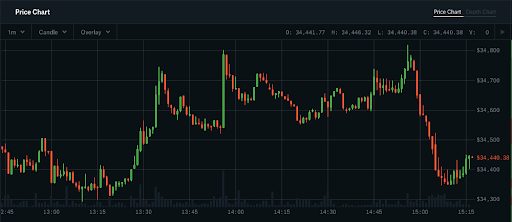 While you'll be able to buy and sell crypto on both platforms, the user experience is very different.
Pricing and plans
The difference in ease of use is reflected in the pricing of these two platforms: While you may get more convenience and incentives to learn and pick up new currencies through OG Coinbase, you make up for it with steeper fees.
We recommend that beginners use Coinbase to get acquainted with active trading and then make the switch over to Coinbase Pro. Coinbase charges a fee of $0.99 to $2.99 per trade depending on the size, plus a spread of about 0.50% between buying and selling prices. On Coinbase Pro, you only pay the 0.50% maker/taker fee.
Because of that price difference, you're bound to save money with Coinbase Pro, even on small and infrequent trades. Don't let the complicated graphs fool you: Coinbase Pro may be an active trading platform, but you don't need to be an active trader to use it. Both accounts are free to open, and there are no recurring fees to keep an account and store crypto.
Here's a more detailed look at Coinbase vs. Coinbase Pro pricing.
Coinbase pricing
There's a spread price built into your trade cost, invisible to you, of about 0.50% for trades on Coinbase.
Coinbase users may pay additional fees for purchases and certain funding methods. For example, you'll pay more if you buy crypto with PayPal or a debit card than funding your account with a bank account and making a purchase from your USD balance.
Coinbase Pro pricing
Pricing tier
Taker fee
Maker fee
Coinbase Pro's fee structure separates "makers" from "takers." A "maker" is someone who puts in an order that provides liquidity to the market. A "taker" is someone who enters an order that takes liquidity out of the market.
For trades under $50,000, it doesn't matter which side of the equation you fall on. The fees are the same. However, if you're planning on trading over $50,000, the difference in pricing can be stark.
Withdrawal options
The easiest, cheapest way to withdraw from Coinbase or Coinbase Pro is a linked bank account. You can also transfer your crypto out to any compatible wallet directly.
There is no fee for an ACH withdrawal to your bank account, though it takes one to three days to complete. Withdrawals to a debit card are instant, with a fee of up to 1.5% ($0.55 minimum).
Coinbase Pro imposes a daily $50,000 withdrawal limit, which applies across all currencies and withdrawal methods. Each user has a limits page with their specified limits detailed. You may qualify for higher limits with a manual request. There is no fee for bank account ACH withdrawals.
Customer service
Coinbase and Coinbase Pro share the same customer support resources. Unfortunately, this is the department where both platforms underperform compared to other industry peers. Coinbase and Coinbase Pro are primarily self-service with limited options for customer support.
There is no option for phone support or live chat support, and supported methods may incur long wait times. You can send in an email for personalized queries, but don't hold your breath on a the response. That's not ideal when you have money on the line, but it's what you get with Coinbase.
Safety and security
Coinbase and Coinbase Pro are among the most trustworthy cryptocurrency platforms in the world. However, as with any trading platforms, you will want to take extra care to keep your account and currencies secure. Only use unique, random passwords on all financial sites, Coinbase included. It's also a good idea to turn on two-factor authentication, which may be required for some accounts.
If sending crypto out of Coinbase, make sure your receiving crypto wallet is compatible and get the address right. Due to the nature of cryptocurrency, outbound transfers can't be stopped once they hit the network. If your account is hacked or you send your crypto to the wrong place, you have very little chance, if any, of getting it back.
Coinbase vs. Coinbase Pro: Who are they best for?
Coinbase is better for beginner to intermediate cryptocurrency enthusiasts and those who want to follow a very passive approach to their crypto accounts.
Coinbase Pro is better for intermediate to advanced traders and anyone who wants to save money on fees. If you're willing to learn how the platform works, Coinbase Pro is arguably better for everyone, thanks to lower costs.
Alternatives
Further reading: Binance vs. Coinbase
Bottom Line: Which is best?
While Coinbase may be better for beginners, earning interest, and earning free crypto, Coinbase Pro is better overall, largely due to lower pricing and more features. While it may be a little more intimidating to start, you should do just fine at Coinbase Pro and can count your savings all the way to the digital bank.
While I have accounts at both, for my money, Coinbase Pro is the better option.
Read more: How to sell Bitcoin and other cryptocurrencies
BlockFi bankruptcy notice: On November 10, 2022, BlockFi announced that it had to suspend withdrawals from its platform due to the FTX liquidity crisis. As a result, consumers should not be using the BlockFi platform. As of November 28, 2022, BlockFi officially declared bankruptcy.