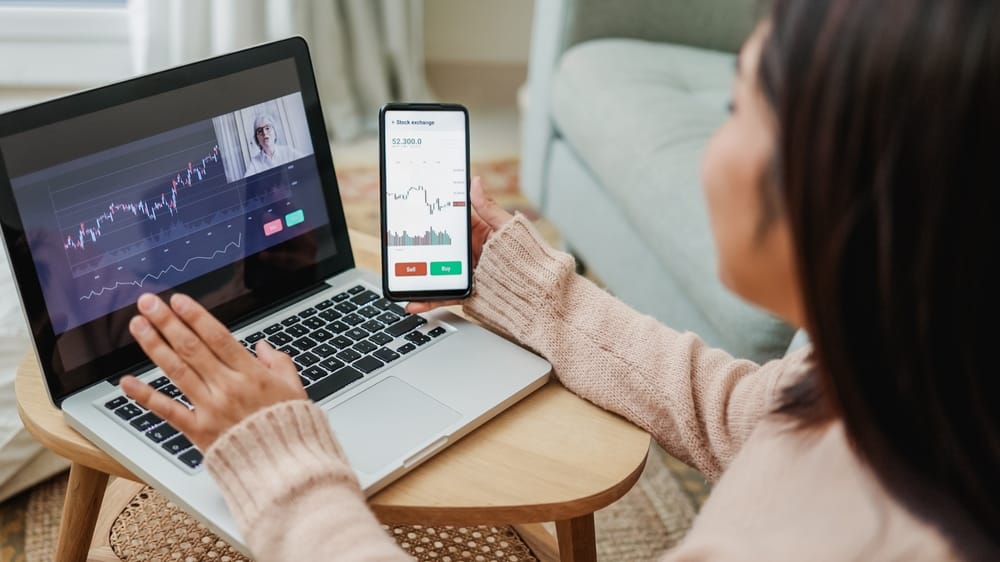 The best cryptocurrency wallets
Nuva Frames / Shutterstock
We adhere to strict standards of editorial integrity to help you make decisions with confidence. Please be aware that some (or all) products and services linked in this article are from our sponsors.
We adhere to strict standards of editorial integrity to help you make decisions with confidence. Please be aware that some (or all) products and services linked in this article are from our sponsors.
Whether you're looking for a hot or cold wallet, we've got you covered.
Cryptocurrency wallets let you store, track and manage various cryptocurrencies. Finding the best cryptocurrency wallets can be overwhelming. There are a number of crypto wallet options, each with their own pros and cons.
A quick overview of hot wallets vs. cold wallets
Before you get started, it's important to understand the two primary types of cryptocurrency wallets: hot wallets and cold wallets.
Hot wallets are the more popular of the two and are connected to the internet. You can send and receive crypto, as well as store crypto in the wallet. However, because the wallet is online, it is more vulnerable to hacking and theft.
Cold wallets are offline storage for your cryptocurrency. With a cold wallet, your crypto is not stored on an internet-connected device. This makes cold wallets much less vulnerable to hacking and theft. But cold wallets also make sending and receiving crypto less convenient.
Find out more: Hot wallet vs. cold wallet
What to look for in a cryptocurrency wallet
When you're choosing a cryptocurrency wallet, there are a few factors that you should consider.
The most important thing to look for is security. Cryptocurrencies are still fairly new. And though the infrastructure surrounding them is much less of a Wild West than it once was, the anonymous and difficult to track nature of crypto makes them a prime target for scammers. For example, Mt. Gox, formerly the largest cryptocurrency exchange, famously had 850,000 bitcoin stolen. Today, 850,000 bitcoin would be worth more than $35 billion.
Make sure the crypto wallet company is trustworthy and uses top security tools to help prevent your wallet from being hacked.
The second thing to consider is cost. Most cryptocurrency wallets are completely free to use. Some cold wallets, typically those with specialized hardware, need to be purchased. If you're going to put a lot of money into crypto, it could be worth paying a small amount for security.
The third factor is convenience. Many wallets let you send, receive and store multiple cryptocurrencies. But if you need a different wallet for each cryptocurrency, it can get very complicated and annoying to have to remember where everything is if you plan to hold even a few different coins.
Coinbase
Coinbase is one of the best-known cryptocurrency wallets on the market. It's one of the first crypto platforms to become a pubically traded company.
Coinbaseis one of the most convenient wallets out there for people who want to trade cryptocurrencies. You can buy and sell dozens of different cryptos and easily exchange cryptocurrency for fiat money or vice versa. It has a sleek and easy to use website and mobile app.
The wallet also supports basic security measures. This includes two-factor authentication, which helps keep your cryptocurrency safe.
BlockFi Wallet
BlockFi is a platform where you can not only buy crypto, but you can also store it with their wallet. BlockFi's Wallet is secured with two-factor authentication. There is no fee to open an account and no minimum balance requirements. You can trade and store a variety of crypto-assets and utilize the assets in the wallet to use collateral for crypto-backed loans.
And if you have a BlockFi Rewards Credit Card, your rewards are connected to your BlockFi Wallet. There is no rehypothecation of the crypto assets, meaning it's not used as collateral for other loans. Plus you retain full control of your crypto assets.
ZenGo
ZenGo is a unique solution for managing your cryptocurrency. It's the first keyless wallet and an all-in-one solution for your crypto portfolio. It eliminates the need for passwords, private keys and seed phrases.
Instead, it uses three-factor authentication (3FA) including facial recognition and backing up your decryption code on the cloud. It's available through an app where users can access their holding, buy and sell crypto, track their portfolio, and more.
ZenGo makes it easy to store your crypto without needing to memorize private keys. It also has 24/7 human customer support with a two minute average time to reply. Not to mention its simplicity of use makes it among the top crypto wallets for everyday use.
Find out more in our ZenGo review.
Blockchain Wallet
The Blockchain wallet is a strong alternative to Coinbase for people who want an online wallet and the convenience of storing many different cryptos in one place. The site's exchange makes it easy to trade cryptos and real-world currencies. You can deposit and withdraw U.S. dollars, British pounds, euros and more on the site.
Like Coinbase, Blockchain offers two-factor authentication to secure your wallet. It also uses standard internet security tools to keep your data and crypto safe.
Robinhood
Robinhood isn't a true cryptocurrency wallet because it doesn't let you receive crypto from other people or send crypto. However, it is a highly convenient way for people who want to invest in or trade crypto to get access to some of the top cryptocurrencies, including bitcoin and ethereum. Robinhood is a mobile app that lets people invest with no commission. You can easily buy and sell cryptocurrency through the app right alongside your portfolio of stocks, exchange-traded funds (ETFs) and options. This makes it one of the easiest ways to actively trade crypto or to add crypto to your portfolio. Though you can't send or receive crypto with other people, that's not a huge issue if investing or trading is your primary goal. Robinhood uses the same technology to keep your cryptocurrency secure as it does to keep your other investments safe.
Learn More
Binance
Binance bills itself as the world's largest crypto exchange. It certainly has one of the largest selections of different cryptocurrencies. It offers trading in more than one hundred different cryptocurrencies and dozens of fiat currencies.
If you're an experienced trader, Binance could be a great choice. The site offers an application programming interface (API) that makes it easy to integrate different applications that can help you track price movements and make trading faster or simpler. The site also offers lots of different investing and tracking tools that other sites lack.
The crypto can be stored in Binance's Trust Wallet. Binance secures this wallet with industry-standard security technology. As a bonus, you earn interest on the crypto you store in the wallet, which adds to your earnings over time.
The best cold wallets
If you want the higher level of security offered by an offline cold wallet, these are some of your best options:
Ledger Nano X
The Ledger Nano X looks like a USB drive that you plug into your computer to transfer files. But instead of holding files, the Ledger Nano X is a hardware wallet that lets you store your cryptocurrency. The wallet supports major cryptos like bitcoin and ethereum as well as many less-popular coins.
In order to complete any transactions with the wallet, you plug the Ledger Nano X into a computer. Once you remove it from the computer, your wallet returns to being cold storage. Your private keys don't leave the Nano, so you don't have to worry about your wallet being susceptible to hacks or other forms of theft.
Setup is simple. You receive a seed phrase of 24 words to write down. You need these words to recover your wallet should you ever lose or break the Nano. And you can even pair the Ledger Nano X with your smartphone.
The device costs $119 but people who are security conscious and plan to store large amounts of crypto will likely find it worth the price.
You can read our Ledger review for more details.
Trezor Model T
The Trezor Model T is another hardware wallet. But it costs $195, a fair bit more than the Ledger Nano X.
In exchange for the higher price tag, you get a few nice features. For example, the Trezor Model T lets users access third-party cryptocurrency exchanges. This means you can buy and sell crypto on any exchange. The device also supports more than 1,200 different cryptocurrencies. You'd be hard-pressed to find a coin that you can't store on the Model T.
The Model T also comes with an SD card slot. This lets you encrypt your PIN, which adds an extra layer of security to your cold wallet storage.
You can read our Trezor review for more details.
The bottom line
Cryptocurrency wallets are the place you store your cryptocurrency. It's important to choose one that's secure and easy to use and that gives you a backup scenario in case you somehow lose access to the wallet and want to get access again.
There are dozens of wallet options out there, so make sure that you choose the one that works for you and that keeps your crypto secure.
*BlockFi Bankruptcy Notice - On November 10, 2022, BlockFi announced that it had to suspend withdrawals from its platform due to the FTX liquidity crisis. As a result, consumers should not be using the BlockFi platform. As of November 28, 2022, BlockFi officially declared bankruptcy.