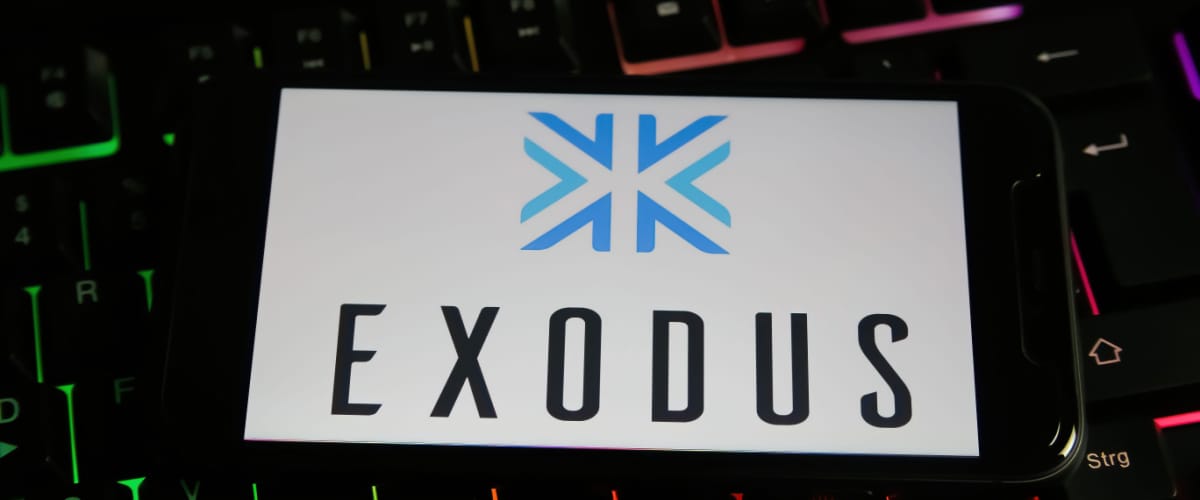 Ralf Liebhold / Shutterstock
🗓️
Updated: July 31, 2023
We adhere to strict standards of editorial integrity to help you make decisions with confidence. Please be aware that some (or all) products and services linked in this article are from our sponsors.
We adhere to strict standards of editorial integrity to help you make decisions with confidence. Please be aware that some (or all) products and services linked in this article are from our sponsors.
A free, secure wallet for your crypto
If you want to buy, sell, and hold cryptocurrency outside of a major exchange, you'll need a standalone cryptocurrency wallet. Exodus is a cryptocurrency software wallet designed to securely store your valued digital assets, including Bitcoin, Ethereum, and many more. Follow along with this Exodus wallet review to learn more about how Exodus works and if it could be a good choice for your cryptocurrency needs.
What is Exodus?
Exodus wallet is a cryptocurrency wallet software used to buy, sell, trade, and store digital currencies. Exodus, like other software wallets, generates and stores cryptocurrency wallet addresses and keys. When you use Exodus, your private keys are stored in a way that you never see them directly.
Because it's a computer program that stores your keys on the device, Exodus is considered a "hot wallet." That's different from cold wallets, such as the Ledger and Trezor wallets, which store your cryptocurrency addresses and keys on an offline device. However, Exodus is compatible with the Trezor hardware wallet. More on how that works below.
In addition to storing your crypto, Exodus wallet includes decentralized finance (DeFi) features to connect to the Exodus exchange and other apps for staking rewards.
According to Exodus shareholder reports, Exodus has more than 900,000 monthly active users and the exchange processes over $1 billion per calendar quarter.
What does exodus offer?
The main offering of Exodus wallet is secure cryptocurrency storage. Exodus wallets support more than 150 currencies, including Bitcoin, Ethereum, Litecoin, Dogecoin, Monero, and many more.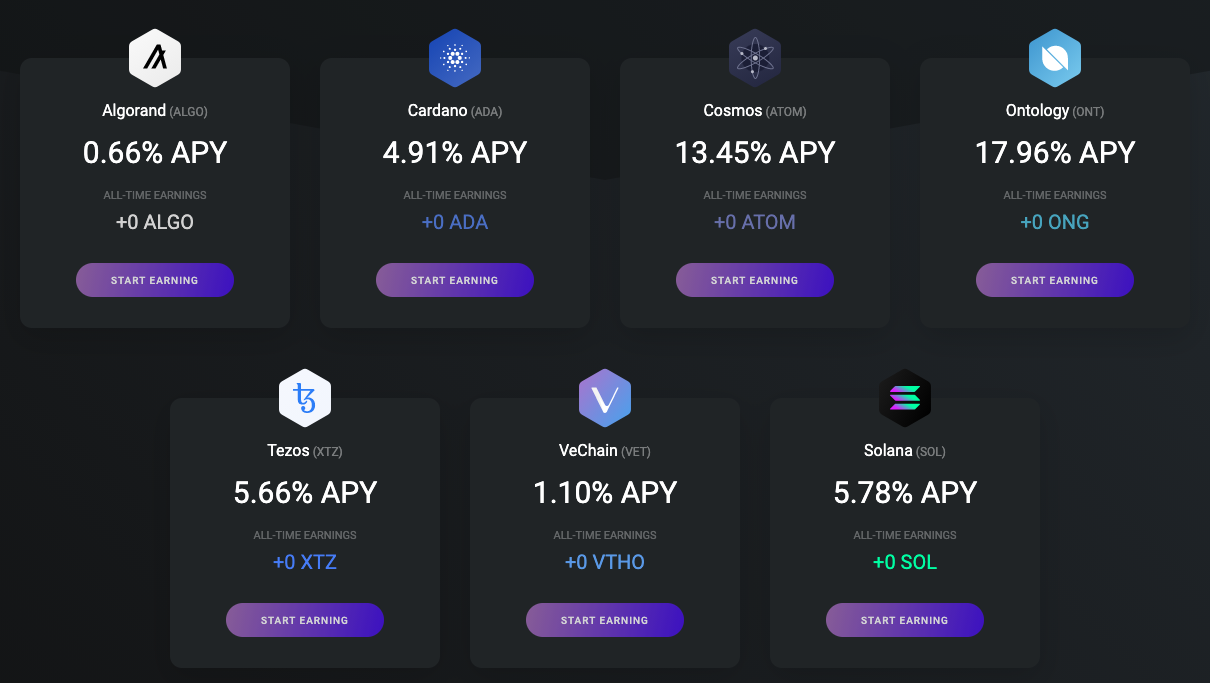 The built-in exchange is very convenient, with the ability to swap currencies in just a few clicks. You can use Exodus wallet without using the exchange features if you only want to use it for storage.
Exodus works through a desktop and mobile app, which you must download to use Exodus. The desktop version is available for Windows, Mac, and Linux computers. For mobile, you can download Exodus through the Apple App Store or Google Play Store. The desktop version is compatible with Trezor hardware wallets.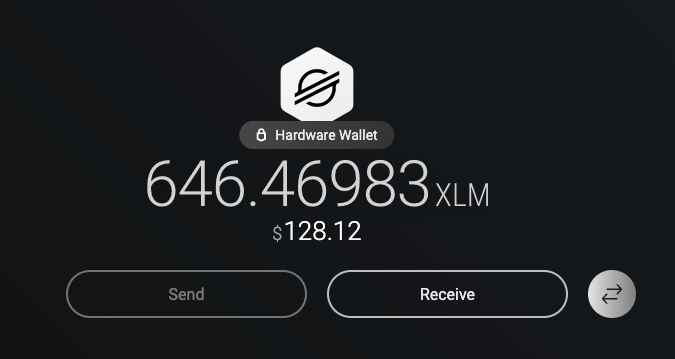 How does it work?
For each wallet you create in Exodus, the app creates encrypted private keys, which are stored on your device only. Accounts are completely private, with no registration required for typical use.
The software is beginner-friendly and easy to use and navigate. If you're comfortable using a computer and browsing the internet, you shouldn't have a difficult time learning how Exodus works. While it takes a bit more work than using a centralized exchange, Exodus is a user-friendly way to get started managing your own wallet outside of an exchange.
For each digital currency you hold in Exodus, you have a dashboard giving you options to send or receive. There's a built-in feature to exchange supported currency through the Exodus decentralized exchange. These transactions take place directly on the blockchain and may be more costly than using a centralized exchange like Crypto.com, Kraken, or Gemini.
The best way to understand Exodus is to download it and use it yourself, which you can do for free through the Exodus website or mobile app stores. Unless you use the Exodus exchange, you can use the wallet completely for free. There's no subscription or payment required.
Main features
The main features of Exodus focus on storing cryptocurrency, with additional features added through Exodus apps.
Wallet and portfolio
Exodus creates a unique wallet for each cryptocurrency as required. All cryptocurrency wallets are made up of a public address and a private key.
When you use an Exodus wallet, you can view the public address by clicking on the "receive" button, which also includes a feature to quickly copy your address, scan it with a QR code reader, or view it on a public blockchain explorer.
The portfolio section displays your cryptocurrency holdings in a pie chart, showing holdings by asset type, or over various time periods. The portfolio section includes prices, trading volumes, market capitalization, and other details for a long list of digital assets, even ones you don't own yourself.
If you use the mobile version, you can sync your desktop and mobile wallets to handle your accounts at home or on the go.
More on wallets: The best cryptocurrency wallets
Exchange
In a centralized exchange, like Coinbase, trades take place between customers and may never interact with the public blockchains that make the assets work. As a decentralized exchange, Exodus trades take place directly between cryptocurrency users and are recorded on the public ledger.
The Exodus exchange works with about two dozen assets, leaving many with wallet-only support and no ability to trade directly through Exodus. You can exchange additional assets when using apps, such as the Exodus Shares app.
Read more: Centralized vs. decentralized exchange: which is right for you?
Staking and rewards
The Exodus desktop version gives you access to two different apps for staking, rewards, and interest. With staking, you earn interest on supported cryptocurrencies held in your wallet.
Using the Exodus Rewards app, you can earn staking rewards from Algorand, Cardano, Cosmos, Ontology, Tezos, VeChain, and Solana. Rates are variable. As of this writing, the lowest is 0.66% APY for Algorand and the highest is 17.96% APY for Ontology.
The Compound Finance app connects to the Compound blockchain network, home of the Dai stablecoin. With this app, the current rate is 2.54% APY, which can change at any time.
Compatible apps
Exodus Shares: The Exodus Shares app enables you to buy and sell Exodus stock. Unlike stocks traded on a major stock exchange, Exodus shares are listed on the tZERO exchange and tracked using the Algorand blockchain. To sign up and buy shares, users must go through an ID verification process and create an account with tZero, an outside asset exchange.
Trezor Wallet Integration: If you own a Trezor hardware wallet, you can connect it with Exodus, allowing you to manage your Trezor assets through Exodus and store Exodus assets more securely through an external hardware wallet, known as cold storage.
Fees and limits
Exodus wallet is free to download and use. There are no costs or limits to how you use the wallet. When sending and receiving cryptocurrency, you may pay transaction fees to the network, but this would be the case with any wallet.
Exodus makes money through its cryptocurrency exchange. When you trade between currencies, for example, Exodus earns a fee. You can view exchange fees when preparing a transaction.
Who is it for?
Exodus is a good choice for anyone interested in cryptocurrency. Even if you don't own any digital assets, you can download the desktop and mobile apps for free to learn more about the cryptocurrency markets and how the Exodus wallet works.
This digital wallet is best for someone who wants to manage their cryptocurrency using their own dedicated wallet instead of an exchange account. It's beginner-friendly compared to some other software wallets like MetaMask.
It isn't the best option for security on its own. But long-term, security-minded investors can pair it with a Trezor wallet for the convenience and features of Exodus with the security of a hardware wallet.
How do I open an Exodus account?
Exodus doesn't require an account. You can download and use Exodus without any kind of registration. An account may be required for certain apps within Exodus, but you don't need an account to store cryptocurrency or use the Exodus exchange.
How's customer service?
Unlike many other free software wallets, Exodus offers an option to get support from a real human through an email contact form. While Exodus doesn't provide live chat or phone support, they often have a person who can direct requests and answer simple questions on their X account.
Is Exodus regulated and safe?
The Exodus wallet is a software wallet that falls outside the purview of regulators. The wallet is generally safe to use, but it's important to understand the risks of using cryptocurrency and managing your own wallets.
If you lose access to your computer and don't have a copy of your backup seed phrase, you could lose access to your crypto forever. When using a self-service cryptocurrency wallet, it's important to understand what you're doing so you don't make a costly mistake.
Trade safely: How to spot a crypto scam
Exodus Wallet pros and cons
Pros
A user-friendly cryptocurrency wallet solution
Support for more than 150 currencies
Exchange and staking apps included
Hardware wallet integration option
Cons
Requires more cryptocurrency knowledge than a centralized exchange
Potentially high exchange fees
Possible to lose access to your cryptocurrency if you're not careful
Best alternatives
If you want a cryptocurrency wallet but don't like Exodus, consider these alternatives:
Coinbase: A cryptocurrency exchange like Coinbase manages your cryptocurrency wallets for you. (Coinbase review)
MetaMask: MetaMask is a free software wallet that works as a browser extension. It works with Ethereum, Binance Smart Chain, and other supported blockchains. It also works with a mobile app.
Coinbase Wallet: Coinbase Wallet is a free software wallet from the company behind the Coinbase exchange. It works with a browser extension and mobile app.
Ledger: Ledger is a hardware wallet, similar to the Trezor wallet discussed above. It supports a large number of assets and helps users maintain strong security for their cryptocurrency. (Ledger Wallet review)
Bottom line
Exodus is a great option for cryptocurrency enthusiasts looking for an easy-to-use software wallet. It works with the most popular cryptocurrencies, and the option to pair with a hardware wallet gives you the best of the desktop app with the added security of cold storage.
Thanks to a low price (free) and useful features, it's worth downloading and testing out if you're looking for a place to store your digital assets.
Further reading: Best crypto exchanges