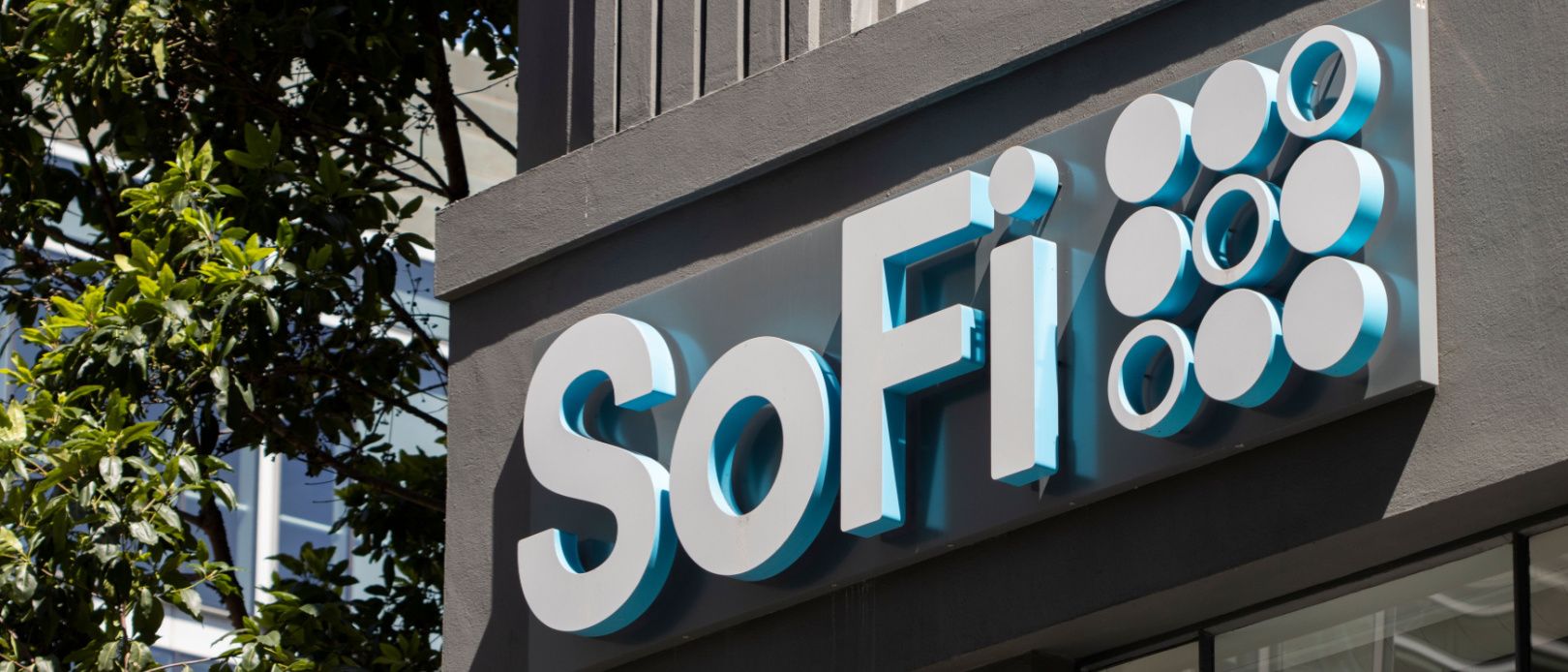 SoFi Active Investing review
Tada Images / Shutterstock
We adhere to strict standards of editorial integrity to help you make decisions with confidence. Please be aware that some (or all) products and services linked in this article are from our sponsors.
We adhere to strict standards of editorial integrity to help you make decisions with confidence. Please be aware that some (or all) products and services linked in this article are from our sponsors.
With over 3.5 million members and over a dozen products, SoFi is an extremely popular and comprehensive financial services company. And with SoFi Active Investing, beginner investors enjoy no account minimum requirements, fractional shares, and commission-free stock and ETF trades.
However, despite appearing low-fee on paper, there are some fees investors should be aware of. And a lack of certain investment options and account types are also downsides worth noting.
Our SoFi Active Investing review is covering all of the features, pros and cons, and pricing so you know if this broker deserves your business.
Pros
No commissions on stocks and ETFs
Access human advisors for free
Cryptocurrency trading, IPO investing, and fractional shares are available
Easy-to-use trading app
Variety of other SoFi products for an all-in-one money app
Cons
Doesn't support mutual funds, bonds, futures, or options
High crypto trading fees
Not as much market research or trading tools for experienced investors
Expensive SoFi ETF fees
Who is SoFi Active Investing for?
If you're brand new to investing and want to keep things simple, SoFi Active Investing could be for you. This is even more true if you're currently using other SoFi products, like its high-yield checking and savings account or multiple loan offerings.
This isn't the right broker for experienced traders who want more tools and research. But if you want an all-in-one financial app that's geared for young investors, SoFi is worth considering.
What makes SoFi Active Investing great?
This broker is known for its ease-of-use and being part of SoFi's overall massive ecosystem. And there are several features that are useful for newer investors.
Commission-free trading
SoFi customers get commission-free stock and ETF trading. Granted, this is fairly standard and these days, most online stock brokers are going commission-free.
Customers can also open both retirement and non-retirement accounts like:
Traditional, Roth, SEP, and Rollover IRAs
Individual
Joint
Fractional shares
Another advantage of SoFi Active Investing is that you can invest in fractional shares of companies starting with just $5. If you're investing with little money, this is a useful feature since it lets you invest in major companies where it might otherwise be impossible.
Plenty of stock investing apps offer fractional share investing. For example, both Robinhood and Public support fractional shares. But this isn't a guarantee, and even some of the top online brokers don't have this feature.
IPO investing
One new SoFi Active Investing feature is the ability to invest in initial public offerings, or IPOs.
You get a notification when new IPO opportunities are available, and you can also browse a list of live IPOs. From there, you submit an indication of interest (IOI) through your SoFi account for the IPOs you want to invest in. You then confirm your buy order and get a notification when the transaction settles.
IPOs can have various buy-in requirements, but requirements are often low so you only need to buy a few shares.
Note that IPO investing carries significant risk, and SoFi issues a warning to investors that volatility and risks are higher with this category of investing.
Cryptocurrency investing
If you want to add digital assets to your portfolio, SoFi Active Investing has you covered. The platform supports 30 cryptocurrencies at the time of writing, including popular coins like:
Cardano
Chainlink
Dogecoin
Filecoin
Litecoin
Polkadot
Uniswap
This is enough selection to let you invest in crypto without missing the major coins. However, top exchanges like Coinbase and Gemini support over 100 cryptos and are better for standalone crypto investing.
SoFi actually partners with exchanges like Coinbase to provide secure transactions. But the catch is that you pay 1.25% on every transaction.
This is incredibly high, and in comparison, exchanges like Binance charge 0.10% and 0.20% respectively. So, use SoFi Active Investing to dabble in crypto if you want a simple solution, but don't use it for serious trading.
Access to other SoFi products
One of the reasons people like SoFi is that it has a little bit of something for everyone. And as an Active Investing customer, you can use SoFi's other services and even get potential discounts.
Some other products SoFi offers include:
A checking and savings account with 1.25% APY
A no-annual fee rewards credit card that pays 2% unlimited cash-back
Access to partners that help you find affordable home, auto, life, and renters insurance
Credit score monitoring and budgeting tools
Personal loans
Student and auto loan refinancing options
In terms of member benefits, the main ones include discounts on personal loans and no-cost access to SoFi financial advisors. Access to human advisors is a selling point, and you can chat with a professional to work on anything from budgeting to your long-term investing goals.
SoFi even has a robo-advisor, known as SoFi Automated Investing, that doesn't charge any advisory fees. This lets you create a diversified portfolio of various ETFs to match your goals. And the $1 investing requirement is very beginner-friendly.
What are SoFi Active Investing's drawbacks?
Despite its range of investing products and suite of other financial services, SoFi Active Investing isn't the right choice for every investor. And there are some noticeable investment options missing, plus some sneaky fees.
Missing some investments
The fact SoFi lets you invest in fractional shares and crypto is great. But the platform currently lacks several popular types of investments like:
And since crypto trading is quite expensive, you're really stuck with just investing in stocks and ETFs. SoFi recently added margin investing with a 2.5% rate, although the rate is increasing to 5% in June 2022.
Expensive SoFi ETFs
SoFi has six of its own ETFs you can invest in:
Weekly Dividend
Thank God Its Friday (TGIF) for income distributions on Fridays
Gig Economy
Select 500 (basically the S&P 500)
Next 500 (500 mid-cap U.S. companies)
Social 50 (the top 50 most held stocks by SoFi investors)
The variety is nice, but many SoFi ETFs have extremely high fees. For example, the SoFi Gig Economy ETF has a gross expense ratio of 0.59%, as does the TGIF ETF.
Some ETFs, like the Select 500, waive fees for the first year. But you're then paying 0.19% after that first year, which might surprise some investors. These high fees somewhat defeat the purpose of ETF investing in the first place. And this is why SoFi's "no-fee" robo-advisor isn't better than options like Betterment or Wealthfront in our opinion.
You can still use SoFi to invest in various ETFs, but be cautious of SoFi-owned ETFs since many have high fees. And know that companies like Vanguard and TD Ameritrade are likely better for pure ETF investing.
Expensive crypto trading fees
As mentioned, SoFi Active Investing charges 1.25% on crypto transactions. This is much higher than many exchanges or brokers that offer crypto trading.
We suggest using options like Gemini, Kraken, or Binance if you regularly trade crypto and want lower fees than SoFi.
Missing some account types
SoFi Active Investing has retirement accounts and individual accounts, which covers many investors. But it lacks some account types like solo 401(k) accounts, joint accounts, trusts, 529 plans, and several other account types.
Light on research and trading tools
This broker is largely built for millennial investors who want to trade from their smartphone. And since it has financial services for just about everything, it serves a wide consumer base.
But if you want in-depth market research and analysis, or technical trading tools, SoFi isn't for you. The app offers investing news, curated content, and lets you setup watchlists. But it doesn't have the same level of research and tools brokers like TD Ameritrade or Merrill Edge do.
Pricing and account fees
As mentioned, SoFi Active Investing offers commission-free stock and ETF trading. But there are other trading and account fees you might encounter:
$50 for first IPO offering within 120 days of IPO; $5 for each subsequent trade
These fees are fairly standard, and one main selling point of SoFi Active Investing is that you get free access to human advisors.
How to contact SoFi
SoFi has different phone numbers to reach different departments. For investing customer support, you can call 855-525-7634 at the following hours:
Monday to Thursday: 5:00am to 5:00pm PT.
Friday: 5:00am to 4:00pm ET.
Weekends: Closed.
You can also tweet SoFi Support @SoFiSupport. However, the company has a 2.7 star rating on Trustpilot, with many reviews complaining about customer service and long wait times. Many customers also express frustration at funding times and problems with loans getting approved.
Safety and security
According to its website, SoFi maintains "stringent, industry-standard administrative, technical and physical safeguards to protect your information." You also must use two-factor authentication to access your account from the web or with the mobile app.
SoFi also moves deposits daily across a network of partner banks where they earn variable interest rates. Deposits are FDIC-insured up to $1.5 million. Note that FDIC insurance isn't provided until funds actually reach partner banks, which can take a business day or two.
This deposit sweep program is a bit confusing since your money moves around partner banks. But your money is secure, and brokerage accounts get up to $500,000 in SIPC coverage as well.
Best alternatives
If you want a simple way to invest in stocks and ETFs, SoFi Active Investing could be for you. This is especially true if you want access to human advisors or to use the range of other SoFi products.
However, a lack of some investing options and high fees for some asset classes are downsides. Here's how SoFi Active Investing compares versus competitors Robinhood, TD Ameritrade, and Webull:
If you want more in-depth trading tools, market research, and mutual funds, TD Ameritrade is a better choice than SoFi Active Investing.
As for Robinhood and Webull, both companies offer easy-to-use trading apps like SoFi. But you can trade options, practice with virtual trading, and crypto fees are slightly lower.
Right now, Robinhood and Webull are also giving new customers free stocks, so it's a great time to try out either platform.
We still like SoFi since it's an all-in-one money app. But if you're mostly interested in investing, consider these competitors.
Bottom line
As a company, SoFi offers something for pretty much every customer. You can invest, save, borrow, and spend your money with its range of products. And for beginner investors who want to keep things simple, SoFi Active Investing gets the job done.
However, this broker falls short for investment options and certain fees. It's not really the best for any particular kind of investing, but rather an easy-to-use app. But for more serious investors, you're better off using online brokers like TD Ameritrade or trading apps like Robinhood. And if you're considering its automated investing option, take a pause. Robo-advisors like Betterment are superior and offer more robust portfolios.
That said, SoFi is a comprehensive platform, so don't be afraid to explore its other product lines while deciding if it's the right way to start investing.
Advertiser Disclosure– This advertisement contains information and materials provided by Robinhood Financial LLC and its affiliates ("Robinhood") and Moneywise.com, a third party not affiliated with Robinhood. All investments involve risk and the past performance of a security, or financial product does not guarantee future results or returns. Securities offered through Robinhood Financial LLC and Robinhood Securities LLC, which are members of FINRA and SIPC. Moneywise.com is not a member of FINRA or SIPC."