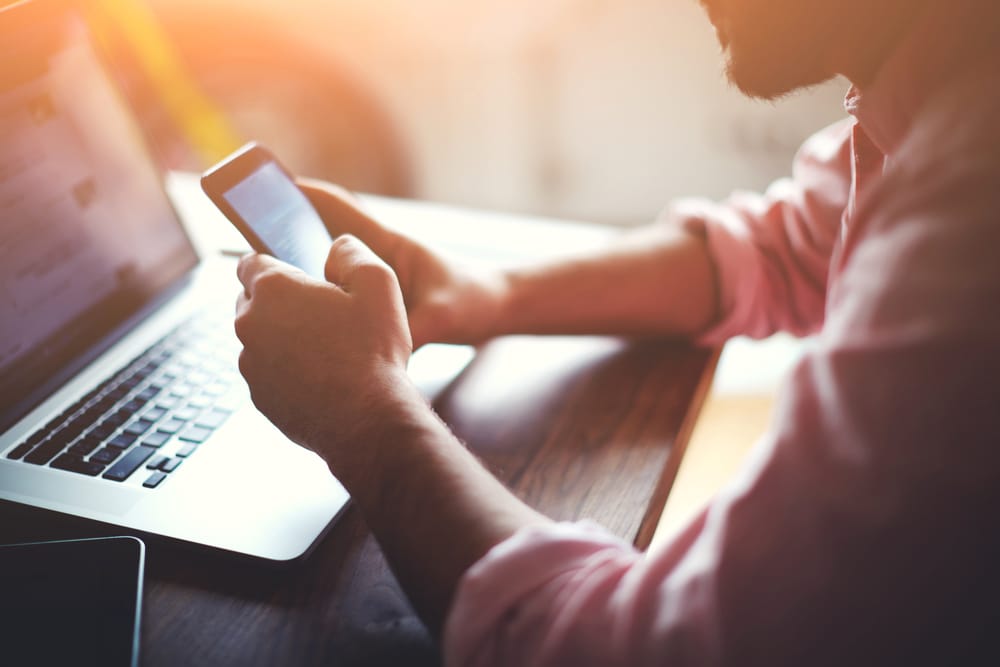 Kraken vs. Coinbase: which platform is right for you?
🗓️
Updated: August 04, 2023
We adhere to strict standards of editorial integrity to help you make decisions with confidence. Please be aware that some (or all) products and services linked in this article are from our sponsors.
We adhere to strict standards of editorial integrity to help you make decisions with confidence. Please be aware that some (or all) products and services linked in this article are from our sponsors.
If you want to start trading digital currency, one of your first steps should be to choose a reliable cryptocurrency exchange.
Coinbase and Kraken are two top U.S.-based crypto exchanges that let you purchase popular cryptos and earn rewards. While both options are leading exchanges, they don't operate in the same way and have slightly different fee schedules.
This article is comparing Coinbase vs. Kraken in terms of trading fees, supported cryptocurrencies, security, and more. Read on to determine which exchange best suits your crypto trading needs.
The short version
Coinbase provides more cryptocurrency support than Kraken.
Kraken has lower trading fees for its Pro and regular exchange than Coinbase.
Kraken has superior staking rewards.
Coinbase is more beginner-friendly.
Kraken vs. Coinbase: overview
What is Kraken?

Co-founded in 2011 by Jesse Powell, Kraken is a U.S.-based bank and cryptocurrency exchange that's known for its advanced trading tools.
It's also the second-largest cryptocurrency exchange platform globally by volume, and it serves more than 170 countries across the globe and 48 U.S. states. Kraken has an average daily trading volume of $900 million.
What's nice about Kraken is that it has a beginner-friendly main exchange and more advanced platform, Kraken Pro. With Kraken Pro, you get low fees, more order types, and in-depth trading tools.
What is Coinbase?

Coinbase was founded by Brian Armstrong in 2012. This cryptocurrency exchange lets you buy crypto directly using a bank account, credit card, or debit card. Overall, it's one of the most beginner-friendly exchanges out there.
As the largest cryptocurrency exchange in the United States, Coinbase supports over 150 popular cryptos. It also has a crypto rewards card, staking rewards, and supports numerous currencies.
Like Kraken, Coinbase also has two versions of its exchange: Coinbase and Coinbase Pro. Although its platform is best known for its ease-of-use and suitability for newbie crypto traders, Coinbase Pro targets more advanced investors. Also, it comes with lower fees (both trading fees and other transactions).
Kraken vs. Coinbase: unique features
Kraken features
Margin trading: Kraken users can access the margin trading option with about five times leverage. It also offers Futures trading, OTC trading, and staking. Other transaction types include spot trading, crypto-to-crypto transactions, and fiat-to-crypto transactions.
Cryptowatch: Cryptowatch is a free service available to Kraken users. It allows crypto investors to set price alerts and monitor market trends and price movements on 2,000+ crypto markets. You can also trade across multiple markets and use a variety of charting and analysis tools.
Excellent staking rewards: Kraken lets you earn up to 23% APY with crypto staking, which is one of the best rates you'll find on an exchange. It also supports 16 assets for staking.
Coinbase features
Personal crypto wallet: Coinbase offers a hot wallet for its users and non-Coinbase traders as well. This wallet can be used to deposit, withdraw, and store crypto and is more flexible than Kraken's wallet.
Coinbase card: Users can use the Coinbase Card to spend U.S. dollars or any other asset in their Coinbase portfolio. The Coinbase Card is a Visa debit card that lets you earn crypto rewards for purchases they make using the card.
Price alerts: The watch list feature on Coinbase gives users the chance to create alerts for price changes on any currency or trading pair they are interested in. Push notifications about price changes are sent to users on their mobile devices.
Educational content: Users can learn more about cryptocurrencies on the Coinbase website and mobile app to improve their knowledge about crypto.
Coinbase earn: Besides learning about cryptocurrency, Coinbase users earn free crypto by completing short educational modules with Coinbase Earn.
Kraken vs. Coinbase: supported cryptocurrencies and Fiat currencies
Crypto investors can buy more than 100 cryptocurrencies on Kraken. The long list includes popular cryptos like:
Coinbase offers more cryptocurrencies than Kraken, currently supporting 150+ assets. But you'll find major cryptos on both platforms, with Coinbase taking a slight edge for more obscure altcoins.
Both exchanges let you invest in crypto directly from a linked bank account, credit card, or debit card on both platforms. This makes transactions quicker and easier, regardless of which crypto exchange you choose.
Kraken supports seven fiat currency options, including USD, EUR, GBP, CAD, JPY, CHF, and AUD. However, things are a bit limited regarding available fiat currency options on Coinbase. The crypto exchange has only USD, EUR, and GBP, making it a bit challenging for global users to buy and sell crypto on the platform quickly.
Winner: Coinbase supports more cryptocurrencies than Kraken although Kraken has slightly better currency support.
Kraken vs. Coinbase: fees
One of the most significant differences between Kraken vs. Coinbase is the transaction fee schedules. Kraken Pro offers one of the industry's lowest maker-taker fee schedules, while Coinbase Pro has a significantly higher transaction fee structure.
How much you pay in fees with Kraken Pro or Coinbase Pro depends on your trading volume for a rolling 30 day period. Here's how the fees compare for both exchanges:
| 30-Day Trading Volume (USD) | Kraken Pro Taker Fee | Kraken Pro Maker Fee | Coinbase Pro Taker Fee | Coinbase Pro Maker Fee |
| --- | --- | --- | --- | --- |
| $0 - $10k | 0.26% | 0.16% | 0.60% | 0.40% |
| $10k - $50k | 0.26% | 0.16% | 0.40% | 0.25% |
| $50k - $100k | 0.22% | 0.12% | 0.25% | 0.15% |
| $100k - $1M | 0.22% - 0.18% | 0.12% - 0.08% | 0.20% | 0.10% |
| $1M - $20M | 0.16% - 0.10% | 0.06% - 0.00% | 0.18% | 0.08% |
| $20M - $100M | 0.10% | 0.00% | 0.15% | 0.05% |
| $100M - $300M | 0.10% | 0.00% | 0.10% | 0.02% |
| $300M - $500M | 0.10% | 0.00% | 0.08% | 0.00% |
| $500M+ | 0.10% | 0.00% | 0.05% | 0.00% |
As you can see, Kraken Pro starts with far lower trading fees than Coinbase Pro. This is one significant advantage to using Kraken, especially for high-frequency traders.
As for spot trading on the regular exchanges, Kraken charges a 0.9% fee for any stablecoin and 1.5% for other crypto or FX pairs. You can also pay various payment processing fees depending on your payment method. Similarly, Coinbase charges anywhere from 0.5% to 2% or more plus payment processing fees.
Just based on these numbers above, Kraken Pro is a better deal. However, both exchanges charge much more for instant buys with the base exchange. And if you want ease-of-use, Coinbase might be worth the slightly higher cost.
Winner: Kraken has lower fees than Coinbase for both Pro and regular trading.
Kraken vs. Coinbase: usability
The Kraken exchange trading platform might be a little more advanced than Coinbase, but it is still easy to navigate, even for relatively new crypto traders. And Kraken Pro is available for more experienced crypto traders.
However, if you are entirely new to trading crypto, consider joining Coinbase since it's still more beginner-friendly than Kraken.
Winner: Both exchanges have robust Pro trading platforms but Coinbase's basic exchange is more beginner-friendly.
Kraken vs. Coinbase: crypto rewards
If you want to earn passive rewards with your crypto, both Kraken and Coinbase let you do so through staking.
However, crypto rewards is one area where Kraken undeniably outshines Coinbase. With Kraken, you can earn up to 23% APY by staking 16 different cryptos. In contrast, Coinbase only pays up to 5% APY and supports 6 assets.
Here's how staking rewards compare for Kraken vs. Coinbase:
| Asset | Kraken APY | Coinbase APY |
| --- | --- | --- |
| Algorand | Not Eligible | 0.45% |
| Bitcoin | 0.25% | Not Eligible |
| Cardano | 4% - 6% | 2.6% |
| Cosmos | 12% | 5% |
| Ethereum | 4% - 7% | 3.675% |
| Solana | 6% | Not Eligible |
| Tezos | 5% | 4.63% |
Overall, Kraken has higher staking rates than Coinbase and supports more assets, making it the obvious winner. Coinbase redeems itself slightly with free crypto rewards from Coinbase Earn, but it falls short for staking.
Just note that crypto lending platforms like BlockFi and Nexo offer even more cryptos and can pay higher rates than Kraken.
Winner: Kraken has better crypto rewards than Coinbase.
Kraken vs. Coinbase: supported countries
Kraken is available in 176 countries and all U.S. states except Washington and New York. Cuba, North Korea, Japan, and Iran are the only countries not supported by this crypto exchange.
On the other hand, Coinbase is available in over 100 countries. However, while the exchange is based in the United States, it's not accessible to Hawaii residents.
Winner: Kraken supports more markets than Coinbase.
Kraken vs. Coinbase: customer support
Both crypto exchanges offer global services 24/7. However, users can experience increased wait times and limited support availability during high-traffic trading sessions.
Both platforms also provide valuable resources, guides, and support via email, chat, and phone.
Winner: It's a tie between Kraken and Coinbase for customer support.
Kraken vs. Coinbase: security
Kraken and Coinbase offer robust, multi-layer security features, including two-factor authentication (2FA), security keys, authenticator apps, and pretty good privacy (PGP).
In terms of protecting investors' assets, each platform has an excellent security measure in place. Kraken holds 95% of all assets in cold storage, while Coinbase stores 98% of deposits in various offline cold storage locations.
One significant difference is that cash in your Coinbase account is FDIC-insured while Kraken doesn't provide this coverage. According to Kraken, it maintains significant capital reserves and doesn't have the insolvency risks that FDIC insurance safeguards against. But the fact remains that Coinbase has more layers of insurance than Kraken.
Winner: Coinbase has slightly more protection policies in place than Kraken, but both exchanges are safe and secure.
Want free crypto? These are the best crypto sign-up bonuses.
Pros and cons of Kraken
Pros
Intuitive trading interface: Although the exchange platform isn't entirely for the complete novice, Kraken's user experience is quite pleasant. Users can easily navigate and find what they are looking for.
Low fees: Kraken has low fees than Coinbase and many other exchanges.
Staking rewards: If you want to earn passive crypto rewards, Kraken is one of the best exchanges.
Global access: Kraken is globally available and is available in 48 U.S. states.
Cold storage: 95% of all assets on the Kraken cryptocurrency exchange are held in cold storage to minimize hacker attacks.
Margin trading: Kraken offers margin trading with up to 5x leverage whereas Coinbase Pro only provides up to 3x leverage.
Cons
Not available for all U.S. residents: A crypto trader in Washington or New York can't access Kraken.
No personal wallet: Kraken doesn't provide users with standalone crypto wallets unlike Coinbase.
No FDIC insurance: Cash balances don't get FDIC insurance with Kraken.
Pros and cons of Coinbase
Pros
Extensive crypto support: Coinbase offers excellent selection for major cryptos and altcoins.
Cold storage: Coinbase holds 98% of all investors' assets in cold storage (3% higher than Kraken).
Beginner-friendly: Newbie crypto investors will find the main Coinbase platform easy to use for buying, selling, and trading cryptocurrency.
Coinbase earn rewards: Users can earn free crypto with Coinbase Earn and improve their knowledge of various DeFi projects.
Cons
High trading fees: Coinbase has higher fees than Kraken for its Pro and basic exchange.
Lackluster staking rewards: Coinbase only lets you earn up to 5% APY with staking and supports six assets currently. In contrast, Kraken currently supports 16 assets and pays up to 23% APY.
Margin trading leverage: You can trade on margin with Coinbase Pro. But this feature has been added and removed in the past, and it only allows up to 3x leverage whereas Kraken offers 5x leverage.
The bottom line
To bring this Coinbase vs. Kraken review to a close, it is important to note that there isn't one single, obvious winner. Instead, picking the right exchange depends on what features and tools are most important to you.
If you want to save on fees and earn rewards with staking, Kraken is an excellent choice. It's also better than Coinbase for margin trading.
In contrast, Coinbase is best if you value ease-of-use, security, and want more altcoin support.
In either case, you can make small deposits with both exchanges to test the waters. After making a few trades, you'll get a feel for which exchange is right for you.