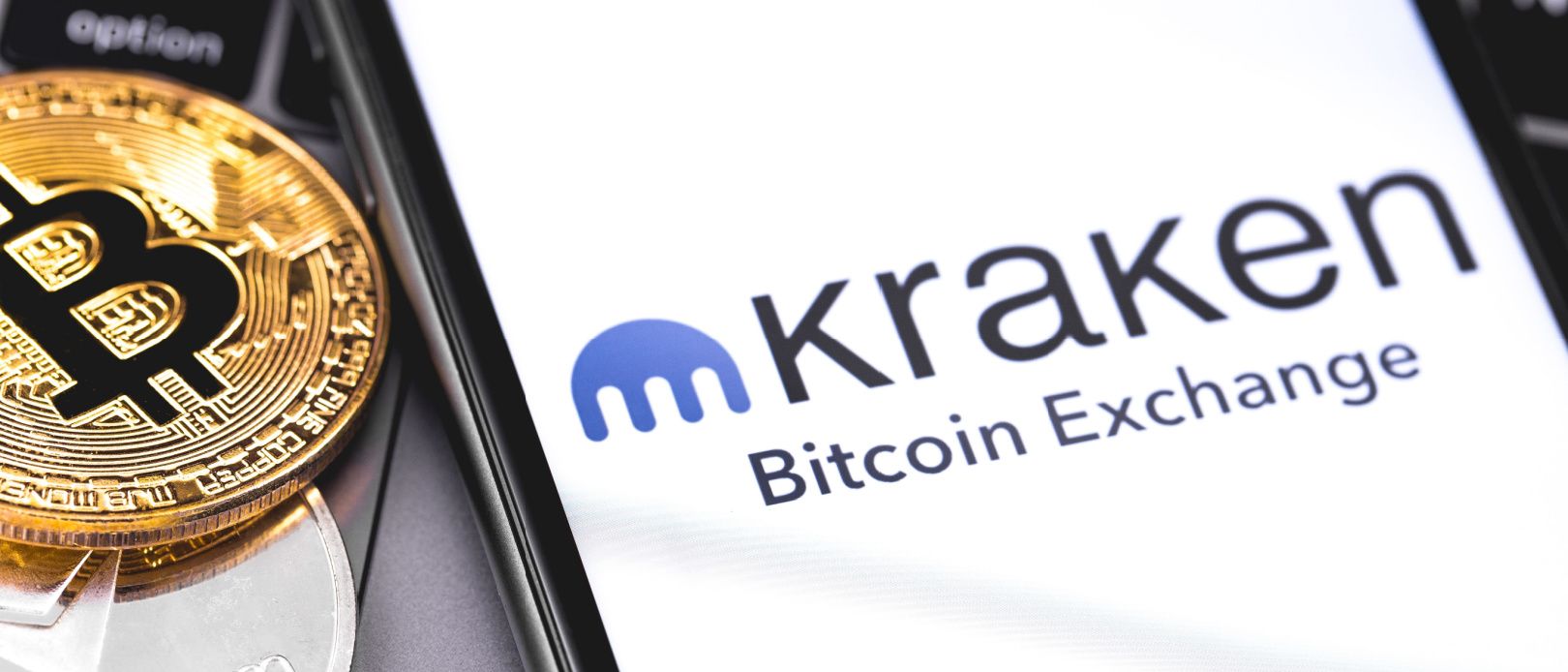 Kraken review: pros and cons, features, and fees
Primakov / Shutterstock
🗓️
Updated: August 01, 2023
We adhere to strict standards of editorial integrity to help you make decisions with confidence. Please be aware that some (or all) products and services linked in this article are from our sponsors.
We adhere to strict standards of editorial integrity to help you make decisions with confidence. Please be aware that some (or all) products and services linked in this article are from our sponsors.
Kraken is a large cryptocurrency exchange suitable for a wide range of cryptocurrency users. With a Kraken account you can buy and sell more than 65 different cryptocurrencies with competitive fees. While beginners may find Kraken works just fine, it's best for expert and active crypto enthusiasts looking for a powerful platform.
What is Kraken?
Kraken is a cryptocurrency exchange and financial platform founded in 2011. It's currently the second-largest U.S.-based crypto exchange, behind only Coinbase.
With a Kraken account you can buy and sell more than 65 supported digital currencies if you're in the U.S., with more added regularly. International users can trade 136 coins and tokens. The main Kraken app is available on the web and mobile devices. Kraken Pro, its upgraded account offering, offers more features and lower trading costs.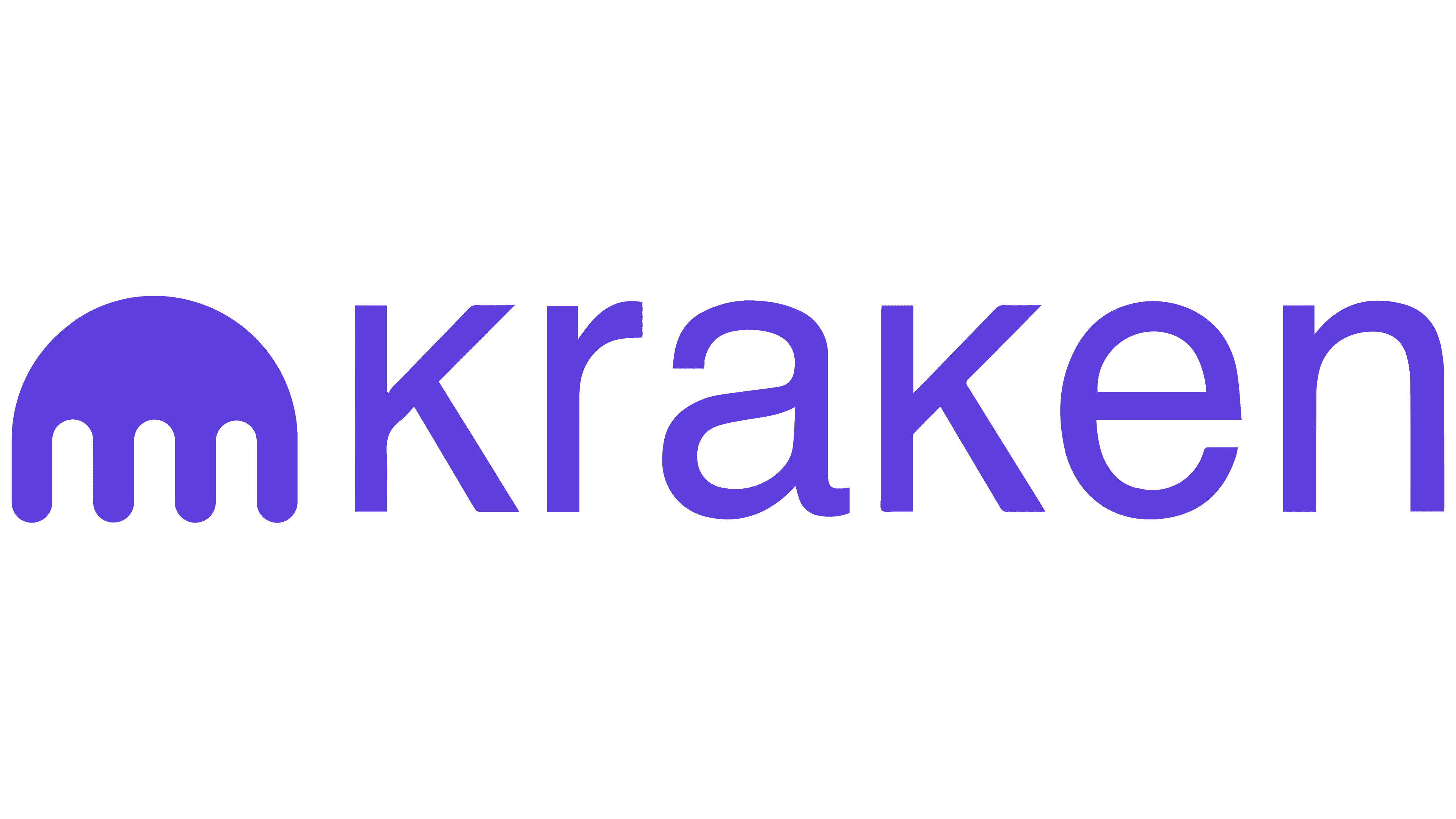 Kraken users can stake cryptocurrencies to earn up to 23% interest through Kraken Earn. The company also offers a separate cryptocurrency futures platform with up to 50x leverage.
What does Kraken offer?
Kraken's primary offering is cryptocurrency trading. Similar to trading stock with a traditional brokerage account, you can buy and sell cryptocurrencies, with the ability to trade many supported pairs and trade in a variety of currencies including U.S. dollars, euros, Bitcoin, USD tether, USD coin and other currencies.
And the central Kraken platform is generally easy to use if you're comfortable with computers and most financial applications. Kraken users who want to save money on fees can log into Kraken Pro, an active trading platform with fees of 0.26% or less.
Once you've turned your dollars into digital currency, it doesn't have to sit idle. You can transfer funds from your trading account to Kraken Earn to stake your currency. This allows you to earn anywhere from 1% to 23%, depending on the currency.
How does Kraken work?
Getting started with Kraken is a straightforward process that takes less than 10 minutes if you have your information handy. Follow these steps to get started:
1. Create an account: First, you need to create an account using your email address and a password. And plan on submitting your personal contact information and Social Security number for verification and tax purposes.
2. Set up multi-factor authentication: You must set up multi-factor authentication for account security. Kraken requires you to have three unique codes: one for login, one for funding, and a master key. You need an app like Google Authenticator for this step.
3. Connect your bank account: To use Kraken, you need to fund your account. The lowest-cost method uses a connected bank account. And connecting to a checking account is quick and easy.
4. Add funds: Once verified and your bank is connected, you can deposit dollars into your account. Your verification level impacts account limits.
5. Enter your first trade: Finally, you're ready to trade. Load up the trade screen or Kraken Pro to enter your first trade.
Main features
Cryptocurrency trading
We've already discussed that trading is the main feature at Kraken. You can choose between web-based or mobile versions of either Kraken or Kraken Pro. According to CoinMarketCap, Kraken manages anywhere from $800 million to over $1 billion in daily cryptocurrency trades. The top currencies traded on Kraken worldwide are:
Tether (USDT)
Ether (ETH)

XRP (XRP)

Solana (SOL)

Bitcoin (BTC)

USD Coin (USDC)

Cosmos (ATOM)

Avalanche (AVAX)

Monero

TRON (XMR)
Staking
Kraken lists 15 currencies with staking support in the U.S. These include ALGO, ADA, ATOM, ETH, FLOW, KAVA, DOT, SOL, TRX, LUNA, and XTZ.
Many assets pay 4% to 10% APY, with the highest APY currently being 23% for Kava. Overall, Kraken has one of the better staking platforms out of all crypto exchanges.
Related: Crypto staking and lending: everything you should know
Futures
Kraken futures is a forward-looking cryptocurrency market where you can trade with increased leverage. Futures trading is a complex and risky endeavor that's not appropriate for most investors. But if you want to trade cryptocurrency futures, Kraken is one of a limited number of providers of crypto futures markets.
Fees and limits
Kraken pricing varies based on the platform used. You'll get the best deal trading with Kraken Pro, which is available using the same account as the main Kraken platform.
With Kraken's instant-buy program, you pay 1.5% for most cryptocurrency trades, with a lower 0.9% fee for stablecoins. If you pay with a card or digital wallet, you pay 3.75% + $0.25 extra. And buying directly from a bank account without first transferring funds to Kraken requires a 0.5% fee.
Kraken fee
Card purchase fee
Digital wallet fee
Bank transfer (ACH) fee
On Kraken Pro, pricing uses a maker/taker model. The highest fee category is for users with up to $50,000 in monthly volume. In this tier, takers pay 0.26% and makers pay 0.16%. With higher volume, your fees go down as low as 0%.
30-day trading volume
Maker fee
Taker fee
Depending on the verification level, Kraken users may run into funding and withdrawal limits. Adding more information and submitting copies of your ID unlocks higher limits.
Who is Kraken best for?
Based on the features and offerings, Kraken is best for intermediate to advanced cryptocurrency users with some experience and background with digital currencies. It's not the easiest platform to navigate or use, and anyone who doesn't consider themself to be good with the internet may struggle.
But if you have some experience with crypto, you will probably find Kraken intuitive and feature-filled for what you need most.
How do I open an account?
To open an account, head to the Kraken website or download the Kraken app for your device. You need to enter an email address and password to start the signup process. Then enter the code you receive by email to activate your account.
Next, Kraken requires you to follow specific security setups. It recommends doing more of these steps, and that's a good idea. You must use two-factor authentication for your email address and follow online security best practices to truly keep your account safe.
You can use an account in a limited capacity at this point. Kraken offers several levels of account verification, sometimes referred to as know your customer (KYC) requirements. Most users will likely want to unlock the Intermediate level.
Now you can fund your account and buy cryptocurrency.
How's the customer service?
Kraken's customer service is far above average for the industry. In testing the online chat support feature, it's possible to reach a good-natured human for assistance in less than 10 seconds. You can also reach Kraken by phone. At the time of this writing, the wait time was one minute for phone support.
For the most part, Kraken and other cryptocurrency platforms are self-service. Past users rate Kraken poorly on Trustpilot, with an average review rating of 2.1 (out of 5) with about 1,600 reviews. Complaints focus on poor response times and frozen accounts. But in my personal experience, Kraken's support is very responsive.
Is Kraken safe?
Kraken is a respected cryptocurrency exchange with solid security practices. Kraken requires top-level personal account security using email and two-factor authentication, with additional two-factor authentication requirements for certain transactions. And all this is on top of other robust security measures.
For users, it can feel a little cumbersome. But those extra steps are designed to keep digital bad guys out of your account.
The bulk of customer assets are held offline in ultra-high security storage. Currency is backed by full reserves and is always 100% accessible by users.
Is Kraken a centralized exchange?
Kraken is a centralized cryptocurrency exchange that facilitates crypto trading and is a custodian for its customer's assets. It also follows requirements like know your customer (KYC) requirements and reports financial information to the IRS.
That said, Kraken's CEO has expressed the important of taking charge of your own security and digital assets. He even warned users to not hold large amounts of crypto on centralized exchanges after the Canadian government frozen the bank accounts of protesters in early 2022.
Kraken alternatives
Don't think Kraken is for you? Here are some alternatives to consider:
Want more options? Check out our full list: the best crypto exchanges
Bottom line
Kraken is a large and noteworthy cryptocurrency exchange. While it's not our top choice for crypto newbies, it's suitable for any intermediate to expert cryptocurrency user who wants to either hold on to their crypto or trade actively. If you've been thinking about giving Kraken a try, it could be an excellent addition to your cryptocurrency strategy.