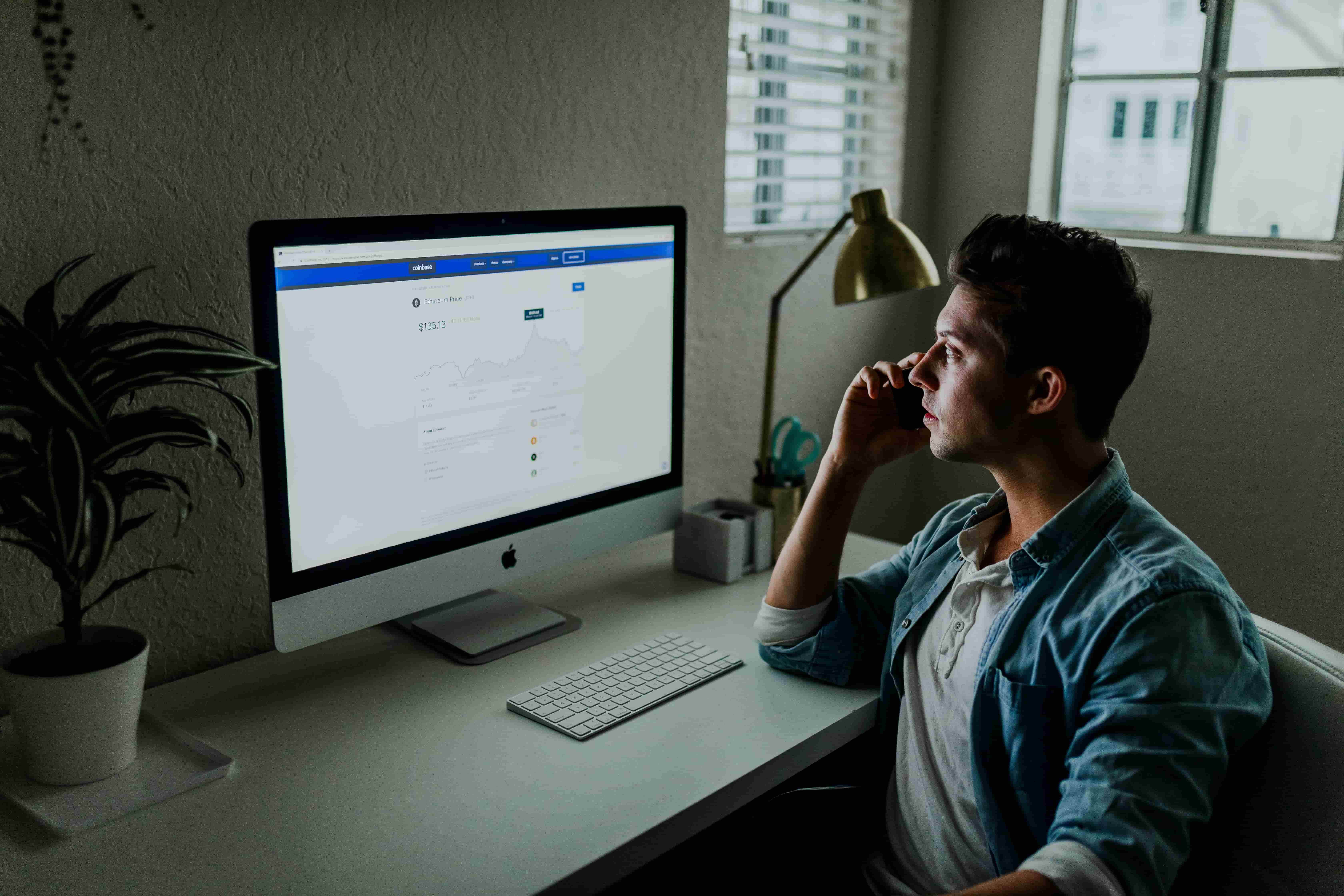 Best crypto staking and lending platforms
🗓️
Updated: July 19, 2022
We adhere to strict standards of editorial integrity to help you make decisions with confidence. Please be aware that some (or all) products and services linked in this article are from our sponsors.
We adhere to strict standards of editorial integrity to help you make decisions with confidence. Please be aware that some (or all) products and services linked in this article are from our sponsors.
Cryptocurrency has become an increasingly popular investment. But once you buy your cryptocurrency, what do you actually do with it?
You've probably read about storing your crypto in cryptocurrency wallets. However, that's not your only option. Just like you can put your money into a savings account or certificate of deposit (CD) to earn a bit of extra passive income, you can stake and/or lend your cryptocurrency to earn more.
Are you wondering how to make extra money by staking or lending your cryptocurrency? We'll cover how staking and lending work and list a few of the best crypto staking and lending platforms that are available right now.
What does it mean to stake or lend crypto
Staking and lending are both processes through which cryptocurrency investors can make a bit of passive income with their crypto by allowing others — either the blockchain or a borrower — to use them.
Crypto staking
Staking is the process of locking up your cryptocurrency (or at least some of it) for a period of time to earn interest or rewards on it.
The cryptocurrency you stake is used to support the blockchain technology that the currency runs on. Specifically, it helps confirm blocks of transactions through the proof-of-stake process. This process validates new blockchain activity and ensures everything is working as it should.
The idea of staking cryptocurrency is similar to putting money into a certificate of deposit (CD). Your money accrues interest. But unlike a regular savings account, you can't pull it out until the agreed-upon date. And instead of allowing the bank to use your money, you're allowing your money to contribute to blockchain technology.
The good news is that the lockup periods for staking are relatively short. You can usually access your cryptocurrency again in about 30 days. And the more money you stake, the more interest or rewards you can potentially earn. The rewards you earn will often be in the same cryptocurrency you staked. But that's not always the case.
The downside of course is that you can't use the cryptocurrency while it's being staked. And given the volatility of cryptocurrency, you run the risk that its value when you get it back will be significantly lower than when you agreed to stake it.
Staking can't be done with all cryptocurrencies. Instead, it's available only for those currencies that rely on proof-of-stake processes. Many cryptocurrencies (including bitcoin) use the proof-of-work model. And that doesn't allow for staking.
Related: What is blockchain technology and how is it related to investing?
Crypto lending
Cryptocurrency lending is similar to staking in that it allows investors to earn a bit of extra money from their crypto holdings. But instead of allowing the blockchain to use your coins, you lend them to a borrower. And over time, the borrower pays back your cryptocurrency loan with interest.
A cryptocurrency lending transaction has three parties: the lender, the borrower and the lending platform. The platform connects lenders with borrowers and helps facilitate the transaction. The lending platform takes your cryptocurrency and gives it to the borrower. It also collects payments from the borrower, including interest.
Cryptocurrency lending benefits both the lender and the borrower. As a lender, you earn interest on your holdings. This is especially beneficial for investors who buy and hold their cryptocurrency and aren't planning to sell or use the cryptocurrency any time soon. The rates you're able to earn are higher than you'd earn in a typical savings account.
It also benefits the borrower, as they're able to access funds at a lower interest rate than from a typical credit card or personal loan.
Crypto lending is similar to the peer-to-peer lending platforms that already exist in the financial space. The platform facilitates the transaction, but it's a person lending to another person. However, there are regulation risks, since the Securities and Exchange Commission (SEC) is not a fan of crypto lending. The SEC has even fined platforms for offering lending services in the U.S.
Find out more: Everything you should know about crypto staking and lending
How to compare crypto staking and lending platforms
Once you've decided to stake or lend your cryptocurrency, your next step is to choose a platform. There are many to choose from and it may seem like they're all comparable and you can just choose any of them.
But in reality they each have their own features, advantages and disadvantages. So it's important to do your research and find the platform that's best for you. Below are a few factors you should consider when choosing a cryptocurrency lending or staking platform.
Lockup periods
Depending on which platform you choose for staking or lending, your money may be locked up for a period of time while it's being borrowed or staked. The good news is that it's becoming increasingly common for platforms to skip the lockup periods.
The lockup period depends first on the type of transaction you're doing. Many lending platforms work similarly to a high-yield savings account where you can withdraw your money at any time. Others have direct loans, meaning you get your money back as the borrower repays the loan.
Similarly, there are various lockup periods for staking. Some platforms don't require your coins to be locked up at all. Others may have lockup periods that range from around ten days to several months. Often you can choose your lockup period, and your earnings will increase the longer your coins are locked up.
In addition to lockup periods, some platforms make it more difficult to access your assets. They may charge fees for withdrawals or limit the number of withdrawals you can make per month.
Rewards rate
One of the most important distinctions across different lending and staking platforms is the rewards rate. In most cases, the rates that are available vary from one coin to the next.
Some coins may offer rewards rates that exceed 10%. But others have rewards rates of just a few percent.
You'll also find large differences from one platform to the next. In the case of lending, for example, some platforms may have rates up to 17%, while others may have a maximum rate below 10%.
Coins supported
It's important to make sure the platform you choose supports the specific coins you want to stake or lend. You'll find that most of the lending platforms support all of the major coins. But some of the staking platforms are more limited.
Notably, some staking platforms are missing the ability to stake ether and other popular cryptocurrencies. (And remember that bitcoin cannot be staked at all since it uses proof of work rather than proof of stake.)
It's also worth looking into whether you're paid your rewards in the same coin you staked or lent. For example, some platforms may allow you to stake one type of coin but pay you rewards in another type of coin. While that may be fine for some inventors, you have to decide if it works for you.
Fees and commissions
Pay attention to the fees and commissions that each platform charges. Some staking platforms either charge a fee or take a percentage of your staking rewards as a commission. Luckily, it's easy to find platforms that don't charge these fees.
It's also important to pay attention to fees when it comes to lending. None of the major crypto lenders require you to pay a fee to lend your coins. However, they may charge fees for other things, like frequent withdrawals. A transparent company should list all of its fees where you can easily find them, so there are no surprises.
Best crypto staking platforms
Binance

Binance is one of the most popular cryptocurrency platforms. So it's no surprise that it's also a popular platform for staking.
When you stake with Binance, you have two options: locked staking and DeFi (decentralized finance) staking. Locked staking has lockup periods ranging from 10 to 90 days. DeFi staking has flexible lockup periods, allowing you to access your coins more easily.
With locked staking, Binance frequently runs promotions that allow you to earn a much higher return — sometimes exceeding 50% APY. However, you'll find some of these staking opportunities quickly sell out.
With DeFi staking, the returns are lower and there's also a smaller selection of coins you can choose to stake. And it holds a higher risk. Binance notes that it doesn't take responsibility for losses, as it's only a platform to showcase projects.
Read more: Binance vs. Coinbase
Pros
Both locked and DeFi staking available
Flexible lockup periods for DeFi Staking
No staking fees
Cons
Many coins aren't available for staking
DeFi staking is higher risk, and Binance doesn't assume liability for losses
Kraken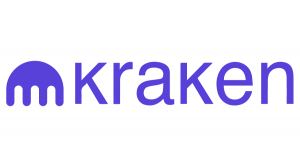 Kraken is another of the most popular cryptocurrency platforms and is well known for its staking features. It allows staking for some of the most popular coins, including ether.
It doesn't require lockup periods (except for ether), though the longer you stake your coins, the more you can make. Rewards range from an annual APY of 0.25% to 23%, depending on the coin.
Kraken offers both on-chain and off-chain staking. On-chain staking is done with blockchain proof-of-stake protocols. Off-chain staking is done through Kraken's internal programs. This uses the off-chain staked currency as collateral for other coins being on-chain staked. Off-chain staking is available in only certain countries (not the U.S.) and only for certain coins (including bitcoin, though again, not in the U.S.)
Pros
Staking available with the most popular coins
Get paid twice per week
No lockup periods
Rewards up to 20%
No staking fees
Cons
Ether that is staked and the rewards for it are locked up due to the Ethereum network
Coinbase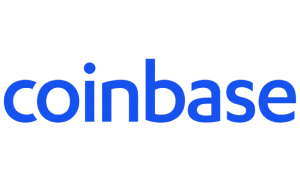 Getting started with staking through Coinbase is simple. You can get started in just a couple minutes and you can stake with as little as $1 in cryptocurrency (though the more you stake, the more you can potentially earn).
Coinbase can be a great option for beginners since it has educational videos through Coinbase Earn. And you can earn additional rewards for watching the videos.
But there are a few downsides to Coinbase. First, it takes a commission on all rewards received. And Coinbase allows a smaller variety of coins to be staked than many platforms allow. Third, it doesn't have any higher-interest staking opportunities like Binance and Kraken do. That being said, Coinbase allows staking for some stablecoins that you can't find everywhere. Read our Coinbase review.
Pros
Stake with as little as $1
Earn extra money for watching educational videos
Staking available for both cryptocurrencies and stable coins
Cons
Limited selection of coins available for staking
Lower rewards than on some other platforms
You pay fees for staking your coins
Bitfinex

Bitfinex offers a soft-staking program that allows investors to earn rewards just by holding their coins on the Bitfinex platform.
It has an impressive rewards structure, with rewards starting around 3% and going as high as 41% for one of its coins (though this is for a limited time). Keep in mind of course that you earn more rewards the more cryptocurrency you stake and the longer you stake it for.
There's no minimum threshold required to start staking on Bitfinex, though it does have a threshold of minimum rewards before you get paid. It's currently just $0.50. While Bitfinex doesn't technically charge any staking fees, it does take a percentage of your rewards as a commission.
Pros
No lockups required
Staking rewards as high as 41%
No minimum staking investment required
Cons
Commission charged on staking rewards
$0.50 threshold to receive a reward
Best crypto lending platforms
Celsius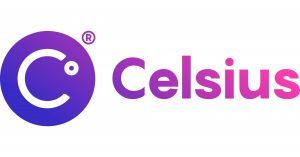 Celsius Network is one of the most popular and user-friendly cryptocurrency lending platforms. It has a community of more than one million users.
In the U.S., you must be an accredited investor to earn celsius (CEL) on non-CEL currencies, though non-accredited investors can earn coins in the same currency they lend. (And CEL earned on non-CEL coins is locked for one year.)
You can earn up to 17% yield on your cryptocurrency and get paid new coins every week with its savings account. The amount you're eligible to earn depends largely on the currency you choose to lend. The rates are stable regardless of how much or how long you choose to lend.
Celsius allows lending of all major coins, making it accessible for most cryptocurrency investors. It also offers insurance on crypto wallets, meaning you can rest easy knowing your coins are safe. And there are no fees regardless of whether you're borrowing, lending or transferring coins.
Pros
Up to 17% yield
No fees on borrowing, lending or transferring coins
Payouts every week on loans
User-friendly platform
Cons
Centralized platform
Rewards rates vary depending on where you live
Some rewards are available only to accredited investors
Some rewards are locked for one year
CoinLoan

CoinLoan is an Estonian-based cryptocurrency platform specifically designed to help crypto investors borrow, swap and grow their assets. It offers lending on 26 different coins, with both cryptocurrencies and stablecoins included. The amount you earn depends on the coin you lend. While rates can go as high as 12.3% for a few coins, they also go as low as 3% for others.
With CoinLoan, your assets are always easily accessible. Your coins are never locked up, and you never pay fees on withdrawals. CoinLoan's earning account works like a traditional savings account where you earn interest on the coins in your account rather than lending directly to a borrower.
Pros
No deposit and withdrawal fees or limits
Up to 12.3% yield
26 different coins
Easy-to-use platform
Cons
APY as low as 3% on some coins
No choice of individual loan selection
Returns can be lower than advertised
The bottom line
Cryptocurrency staking and lending both offer investors the opportunity to earn a bit more passive income on their holdings. But they work slightly differently. Staking involves lending your coins to the blockchain network to use, and lending involves allowing another individual to borrow it. Staking and lending have some of the same perks, but it's important to understand the risks and disadvantages of each one.
Thanks to the popularity of both lending and staking cryptocurrency, there are many platforms to choose from to get started. There are many differences between them in terms of features, restrictions, coins supported, rewards rate and more. It's important to weigh your options to find the platform that best fits your needs.