What is Dogecoin (DOGE)?
Dogecoin is a cryptocurrency created in 2013 by Jackson Palmer and Billy Markus. The two software engineers designed the coin in about two hours and based it on the Doge Meme. Kabosu, a Shiba Inu dog Source: Fandom's Meme Wiki
While other cryptos like Bitcoin are based on a scarcity model, Dogecoin isn't. Only 21 billion bitcoins will ever exist and 19 million have already been mined. But there is no limit on the number of dogecoin that can be issued. As of February 2022, about 132.7 billion dogecoins exist, with new coins mined every minute.
Unlike Bitcoin and Ether, which were created as an alternative to traditional currencies, Palmer and Markus designed dogecoin specifically to poke fun at cryptocurrency.
Yet despite these lighthearted beginnings, dogecoin has gained popularity, as well as some major swings upward. In 2021, r/WallStreetBets (of Gamestop fame) collectively attempted to send the currency "to the moon." Around this time, Tesla founder Elon Musk also famously tweeted about Dogecoin, calling it "the people's currency."
The result of this newfound popularity is that dogecoin surged 5,000% in 2021. Dogecoin Price Chart Source: CoinMarketCap
This astronomical rise in value led many average investors to sit up, take notice and ask themselves, "Should I buy Dogecoin?"
Before we answer that question, we need to talk about meme coins.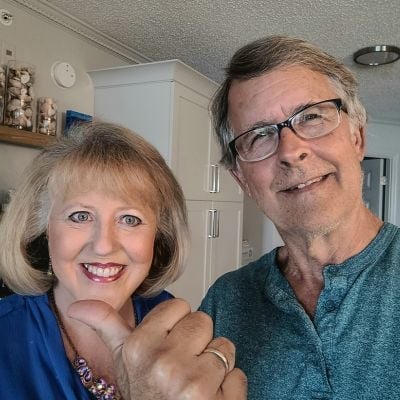 What is a meme coin?
While a 5,000% gain may seem appealing, it's essential to remember that Dogecoin belongs to a subset of crypto coins called "meme coins." Meme coins are joke currencies and are created for the sole purpose of poking fun at something or someone. They serve no broader purpose.
But we need more than joke status before we write off meme coins. We also need to look at how they behave and why.
First, consider the supply. Unlike coins like Bitcoin and Tether, which are governed by a limited supply or backed by a traditional currency, meme coins often have unlimited supply and new coins are added at a shockingly fast rate. This constant dilution of the currency keeps the price per coin low.
Dogecoin is one of the most popular meme coins out there. But right now, one coin is worth only about $0.15. At its peak in April 2021, it sold for about $0.69. For comparison, one bitcoin is equivalent to $45,732.70 currently. And at its height (also in April 2021) it traded at $63,729.50.
Finally, meme coins tend to be volatile and subject to the whims of their community of fans (including celebrities like Musk). This means the currency can (and does) shoot up in price or crash to new lows on a whim.
Because of its status as a meme coin, if you're planning to purchase Dogecoin, we think you should only do so for entertainment purposes. Or you could try to trade the coin using technical analysis to inform your entrance and exit points. But in its current iteration, we would not recommend taking a long-term investing (HODLing) approach to DOGE.
More: How to trade cryptocurrency
Where can I buy Dogecoin?
Though DOGE is a meme coin, it's one of the biggest, and you can buy it at most major cryptocurrency exchanges. If you're looking to invest in Dogecoin, here are a few popular platforms where you can find it:
Most crypto exchanges require documentation to prove your identity. Even so, hacking is possible. For example, in 2019, Bitmart reported that hackers stole over $200 million in assets from their platform during a breach. And there are dozens of similar reports about other crypto exchanges.
For this reason, we recommend keeping a large portion of your crypto assets in a hot wallet or cold wallet rather than on an exchange.
If you do decide to invest, make sure you're buying your coins from a reputable source. And don't accept any offers of DOGE that seem too good to be true from third-party sellers.
More: Best crypto exchanges
Trade your favorite stocks any time
Investing doesn't have to be hard. Robinhood is the only place you can trade stocks, options and ETFs 24 hours a day, 5 days a week, all still commission-free. Start building your portfolio with as little as $1.
Get Started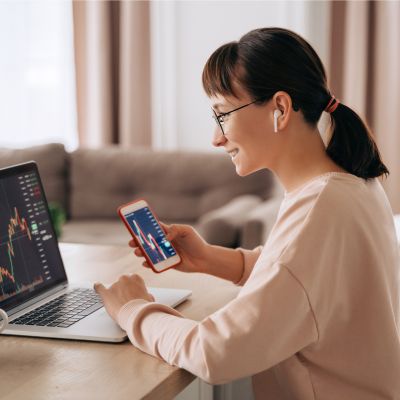 Should you invest in Dogecoin?
While you can include meme coins like DOGE in your portfolio, they should make up a small portion. It may be tempting to go all in hoping that your chosen currency will go to the moon. But remember that it could also — and more easily — become a shitcoin and be rendered totally worthless.
For this reason, we recommend maintaining the majority of your crypto portfolio in mature coins like Bitcoin and Ether. You can check any coin's market capitalization at CoinMarketCap. And remember that the bigger the market cap, the more stable it is and the less likely it is to become a shit coin.
In summary, if you want to invest in Dogecoin, you should have realistic expectations about the coin's performance — mainly because it was created as a joke coin. When it comes to investing in crypto, follow the common wisdom: Invest no more than you can afford to lose. That's doubly true for joke currencies like dogecoin.
That doesn't mean that you can't also be in on the joke yourself. Just don't bet your life savings on it.
Further reading:
Advertiser Disclosure – This advertisement contains information and materials provided by Robinhood Financial LLC and its affiliates ("Robinhood") and InvestorJunkie, a third party not affiliated with Robinhood. All investments involve risk and the past performance of a security, or financial product does not guarantee future results or returns. Securities offered through Robinhood Financial LLC and Robinhood Securities LLC, which are members of FINRA and SIPC. InvestorJunkie is not a member of FINRA or SIPC."
Sponsored
Follow These Steps if you Want to Retire Early
Secure your financial future with a tailored plan to maximize investments, navigate taxes, and retire comfortably.
Zoe Financial is an online platform that can match you with a network of vetted fiduciary advisors who are evaluated based on their credentials, education, experience, and pricing. The best part? - there is no fee to find an advisor.