How crypto wallets work
A cryptocurrency wallet is where the public and private keys of a crypto user are kept. These keys are needed in order to complete transactions.
Public Key — This cryptographic key is usually designed to allow someone to send digital coins to an address without identifying the user. It's kind of like an account username.
Private Key — This is your own information that you use to identify yourself as the owner of the wallet. It's kind of like a PIN or a password. You can use your private key to get into your hot wallet and see what's happening.
While you can keep these keys on a piece of paper, it's important to keep them secure. If you lose your key, you could lose access to all of the funds in your account. That's why keeping these numbers secure is important and why many crypto investors use a hot or cold wallet.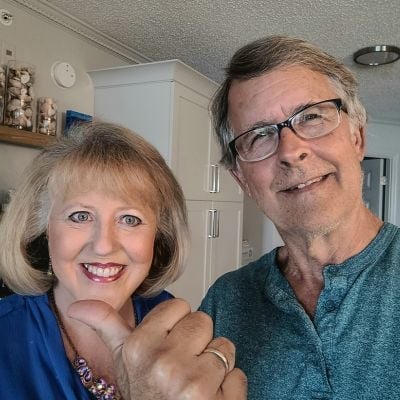 Hot wallet vs. cold wallet
Wallets keep track of digital assets and are often digital in nature (although some cold wallets might not be completely digital). Both hot wallets and cold wallets allow users to store, send and receive tokens.
The main difference between a hot wallet vs. cold wallet is that a hot wallet is connected to the internet while a cold wallet is not. A hot wallet is often more accessible and can be connected to the platform you trade on, such as a Coinbase wallet. This makes it easier to use in transactions across the internet. Many hot wallets are even free. However, a hot wallet could be more vulnerable to hackers.
A cold wallet, on the other hand, offers storage that isn't online all the time. Paper wallets or an offline computer are also considered a cold wallet although these days most traders opt for specific hardware designed to store crypto, like a Trezor wallet or even a USB. They are considered more secure, since they can be accessed only in specific ways. A hardware wallet is designed to be thieve-proof. Even when plugged into a computer and connected to the internet, the funds can't be stolen, as the transaction has to be authorized or signed by the device itself. They are a little less accessible than a hot wallet since you have to get the key for each transaction. Cold wallets are also more expensive, with a hardware wallet costing $50 to $200.
How a hot wallet works
For the most part, hot wallets are designed to help you easily store and access your crypto assets. If you buy or mine digital currencies, you can have the coins easily delivered to your online storage. Additionally, if you want to buy something and pay with cryptocurrency, using your hot wallet is fairly straightforward.
With a hot wallet, both the private and public keys are stored on the internet or on a device connected to the internet (such as your computer or smartphone). This means that the keys are vulnerable to hackers. If you aren't careful about guarding your information, the information can be stolen.
Stop overpaying for home insurance
Home insurance is an essential expense – one that can often be pricey. You can lower your monthly recurring expenses by finding a more economical alternative for home insurance.
SmartFinancial can help you do just that. SmartFinancial's online marketplace of vetted home insurance providers allows you to quickly shop around for rates from the country's top insurance companies, and ensure you're paying the lowest price possible for your home insurance.
Explore better rates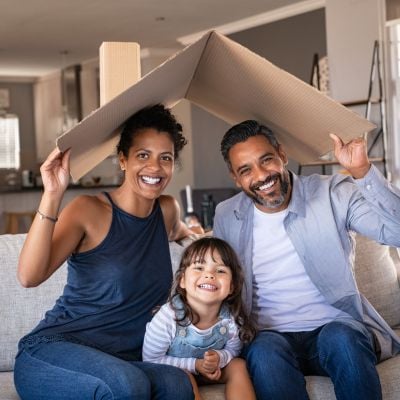 Who hot wallets may be suitable for
Hot wallets are attractive to those who frequently engage in cryptocurrency transactions online. If you're a cryptocurrency investor, having a hot wallet makes it easier to complete transactions. Many of the crypto exchanges offer to store your coins for you in an account. This is essentially a type of hot wallet. On top of buying and selling cryptocurrencies on the exchange, you're also provided with a cryptocurrency address. People can use that address to send you coins for payment.
It makes sense to have a hot wallet if you know that you will have a lot of transactions with individuals or exchanges. However, you should be aware that keeping a large number of assets in your hot wallet makes it a target for thieves. As a result, it makes sense to keep only a portion of your crypto assets in a hot wallet and store the bulk of your coins in a cold wallet.
How to keep your hot wallet secured
Because hot wallets are online, they are more susceptible to cyberattacks and other security issues. That's why it's important to limit how much you have on your hot wallet. If you have a lot of crypto investments it could be worth having both a hot and cold wallet — one for easy access to funds and the other to store the majority of your crypto.
You can also keep your hot wallet safe by backing it up and encrypting it. Use a strong password that you'll remember and change it on a regular basis.
Types of hot wallets
In addition to having hot wallets on exchanges like Coinbase and Binance, there are also specific hot wallets connected to certain cryptocurrencies or applications. And you can download software hot wallets designed to give you more control over your keys.
Here are two hot wallets that can help you make the most of your online transactions:
Exodus — This hot wallet supports more than 130 cryptocurrencies. This makes it convenient if you own lots of different types of coins. Additionally, it allows for the easy exchange of one coin for another. You can use this wallet on a desktop or mobile phone. It's also compatible with Trezor (see below), making it easy to move coins into cold storage. However, the wallet isn't open-source, and there are concerns that the security is entirely dependent on the hot wallet's development team
Mycelium — This hot wallet is compatible with multiple cold storage options, including Trezor, Ledger and KeepKey. But it is limited in the types of cryptocurrencies you can store. You can use it only for Bitcoin investments, Ethereum and ERC-20 tokens. There's also a learning curve for novice cryptocurrency users.
How a cold wallet works
Unlike a hot wallet, which is connected to the internet and could even be on the internet, a cold wallet is offline. Cold wallets are usually specific hardware like a USB designed to store cryptocurrency.
Like a hot wallet, there are public keys — such as a crypto address for the cold wallet — and private keys that the wallet owner uses to access their assets. However, the private keys for a cold wallet aren't stored on the internet like they are for a hot wallet.
When making an exchange with crypto assets, a signing process using keys takes place. With a hot wallet, this process takes place entirely online.
But a cold wallet allows these transactions to take place offline. The transaction starts online, but then it's moved offline into the cold storage where it can be digitally signed. Once it's signed in an offline environment, the completed information can be sent back to the online network. The main point is that the private key used to sign the transaction doesn't end up anywhere online.
Who cold wallets may be suitable for
Cold wallets are ideal for those who want to store a large number of crypto assets in a more secure environment. For example, I have a cold wallet and a hot wallet. I keep some of my coins in a hot wallet for easy use online. My hot wallet makes it easy to buy coins. However, the bulk of my crypto assets are transferred to a cold wallet, where they are kept offline.
Some exchanges that provide hot wallets, such as Binance, limit the storage capacity to encourage you to move some of your assets offline and into a cold wallet to increase security. A cold wallet offers a good solution for storing some of your cryptocurrencies safely. Just be aware that if you lose your cold storage or you forget your private keys, you might not get those coins back.
Types of cold wallets
You can actually use paper as a cold wallet. With this, you write down your keys on a piece of paper. It's also possible to print out a page with a QR code that allows you to sign a transaction from your cold wallet.
But there are also specifically designed hardware wallets that look similar to USB drives or smart cards. Some of the most-used cold wallets include:
Trezor — This cold wallet supports a large number of cryptocurrencies and has unlimited storage. On top of that, it's easy to interface with exchanges and can be compatible with some of the hot wallets. Models cost as little as $60 or as much as $180.
Ledger — Unlike Trezor, Ledger doesn't come with unlimited storage. However, Ledger has Bluetooth capability in addition to the ability to connect to a smartphone or desktop via cable. The more expensive Ledger wallets cost less than the highest-priced Trezor. But some Ledger models start as low as $60.
The bottom line
There's a lot to think about when investing in cryptocurrency. Before you can make a final decision as to which type of wallet is best, you should decide how you want to invest. For example, with Wealthfront, you can now gain exposure through two cryptocurrency funds: Grayscale Bitcoin Trust (GBTC) and Grayscale Ethereum Trust (ETHE). This allows you to invest in crypto without having to buy it individually.
From there, you can take on the hot wallet vs. cold wallet. In many cases, it makes sense to have a hot wallet connected to the internet and keep a limited number of coins inside for ease of use. However, for security, use a cold wallet to store the bulk of your assets so they're less accessible to potential hackers.
Sponsored
Follow These Steps if you Want to Retire Early
Secure your financial future with a tailored plan to maximize investments, navigate taxes, and retire comfortably.
Zoe Financial is an online platform that can match you with a network of vetted fiduciary advisors who are evaluated based on their credentials, education, experience, and pricing. The best part? - there is no fee to find an advisor.