But if you're willing to pay a little more, finding an insurance policy that waives the medical exam requirement can help reduce your waiting period.
Read on to find out how it all works.
Life insurance without medical exam With most life insurance policies, the insurance company will require you to complete a medical exam as part of the underwriting process to get a full picture of your current health situation.
The aim here is to identify your level of risk for insurability.
During the exam, you'll be asked a series of medical questions about your health history. A nurse will also generally assess your blood pressure, heart rate and your current height and weight. They may also collect blood and urine samples.
Based on the results of your exam, the insurer will assign you a health classification, which will then be used to determine how much your policy will cost. The more risk factors you have, the more you'll end up paying for insurance.
While the insurance company should cover the cost of the exam, expense is generally not the factor that makes most applicants nervous about the medical exam.
With life insurance, there are a few situations that make it much more difficult to obtain coverage, such as:
Pre-existing medical conditions.
A record of impaired driving.
A dangerous line of work.
Discomfort with being poked and prodded for a medical exam.
If any of those factors apply to your situation, you may want to look for a life insurance company that offers you the no-medica option.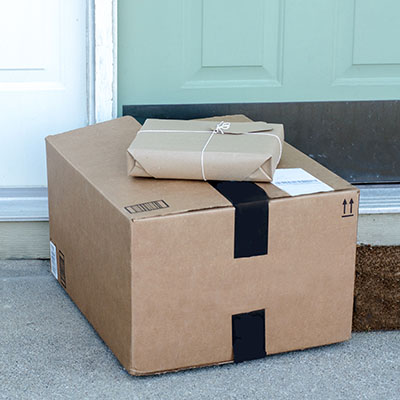 No-medical life insurance No-medical life insurance policies don't require a medical exam to receive insurance coverage.
Maybe you have an existing health condition or a risky job like logging, fishing or roofing. Or maybe you just aren't comfortable with medical exams. If so, this option will ensure you can still provide for your family if anything were to happen to you.
Which can be a huge relief for many Americans who would otherwise find it difficult to get insured due to pre-existing conditions.
The list of pre-existing conditions that can influence the amounts of coverage applicants receive, how much they'll pay and whether they can even get insured is long and varied. Some of these conditions include:
Cancer.
Anemia.
High blood pressure.
Diabetes.
Obesity.
Mental health disorders.
Cardiovascular or heart disease.
Autoimmune disorders.
Generally, the only requirement you'll have to meet to receive no-medical life insurance is that you're not older than 75.
Sounds great. Where's the "but"? Again, you'll have to pay extra to skip the medical exam. If you're just wary of doctor's offices or being asked questions about your health, but you're otherwise healthy, it's generally not your best option.
For individuals who'd just prefer not to take time out of their day to visit the doctor's office, we'd generally recommend just doing it to save yourself a chunk of change every month.
Life insurance medical exams generally only take about 20 minutes, and they give the insurance company a complete and accurate snapshot of your overall health and medical history.
The benefit of that is that your premium will reflect your actual health status, ensuring you get the best possible rate on your life insurance policy. With no-medical life insurance, you may pay for a higher risk than you actually rate because the company is just guessing at your profile.
And so with no-medical life insurance, you should anticipate paying a much higher monthly premium compared to standard life insurance.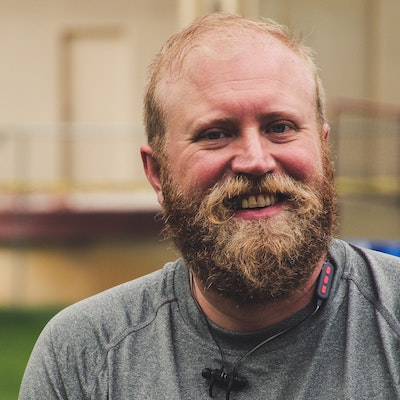 Sign up for Credit Sesame and see everything your credit score can do for you, find the best interest rates, and save more money at every step of the way.
Get Started—100% Free
How to find life insurance without medical exam If you know you'll still receive better coverage through no-medical life insurance, there are a few different options out there for the various types of life insurance.
Let's break them down.
Guaranteed issue life insurance
One option is a guaranteed issue life insurance policy. These are typically small whole-life insurance policies designed for older individuals looking to secure the funds to cover their final expenses like medical bills and funeral costs.
These policies tend to be limited to certain demographics, ranging from 40 to 85 years old. But that varies from insurer to insurer and some are only open to applicants between age 50 and 80.
As the name indicates, approval is guaranteed and there are typically no health questions involved. You should expect to receive somewhere between $1,000 to $25,000 in coverage, which is smaller than most insurance death benefits but still more than plenty to cover most people's expenses.
However, not all insurance companies will offer guaranteed issue life insurance. And depending on the state you live in, your coverage options may vary. You'll likely have to shop around a bit to find one of these policies.
Simplified issue life insurance
While you'll have to answer a short health questionnaire, simplified issue life insurance policies don't require you to take a medical exam. Generally, the questionnaire will ask about things like your medical history, whether you've recently been in the hospital, as well as your height and weight.
Any drug or alcohol use (including tobacco) may come up as well.
Unlike guaranteed issue insurance, simplified life insurance brings no guarantee of approval. However, you can get access to more coverage — you can expect a maximum of $500,000.
This is an ideal policy for those who are fine with answering a few questions, but would prefer a more accelerated underwriting process.
Term life insurance, no medical exam
Term life insurance provides coverage for a set period of time. You can usually buy a policy in 10-, 20- or 30-year terms.
With term life insurance, the insurer will give you a quote based on your age, health (including whether you smoke), gender and other relevant factors. You'll be locked in at that initial rate for your entire term, which is why it's ideal to apply for one of these policies when you're young and healthy.
It's a simple, insurance-only option that offers low-cost coverage but still a sizable payout for your family if you die prematurely.
Term life insurance is a great option when you are looking for an option that would provide for your family while your children are still dependents or in school or maybe for the duration of a big expense like a mortgage.
Once the term is expired, your coverage will end. However, most policies will give you the option of renewing or transitioning to permanent life insurance (for a premium).
Not all term policies waive the requirements for medical exams, so you may need to look around to find the right policy for you.
Term life insurance quotes, no medical exam Shopping around and exploring your options is the ideal way to find the best possible rate on any insurance policy — but it's especially true when you're dealing with no-medical-exam plans.
These policies tend to cost a little more, but with a little effort, you can find one that meets your needs and your budget.
Quotacy and Bestow are two examples of companies that will help you in your search for a life insurance that fits your specific needs.
With the right insurance policy at a reasonable rate, you'll soon find peace of mind knowing that your loved ones will be cared for when you're gone and not saddled with expensive funeral and medical bills.
Sponsored
Compare insurance quotes and save money
Did you know that you could be saving some serious money just by switching insurance companies?
It's true. You could be paying way less for the same coverage. All you need to do is look for it.
But don't waste your time hopping around to different insurance companies. Use a website called SmartFinancial to see all of your options at once.
SmartFinancial will provide you with a tailor-made list of possible policies from all major and most relevant insurance carriers.