Will the vaccine affect your health insurance?
No one wants to receive a surprise medical bill or rejected claim, especially when they're recovering from an illness.
If you're planning to shop around for an affordable health insurance plan before open enrollment closes May 15, you may be worrying about how getting vaccinated against COVID may impact your options.
While all the currently available vaccines were rigorously tested before being approved for mass use, they're still new drugs. A certain amount of caution when it comes to your health is never a bad thing.
But the CDC has said all vaccines included in the ongoing rollout are safe and effective, so your insurance provider won't be the one to stand in the way of you getting a shot.
The only way you may be denied coverage is if you get sick before your policy clears the standard 15- to 30-day waiting period.
That would be unfortunate, but it's all the more reason to lock in a policy sooner than later.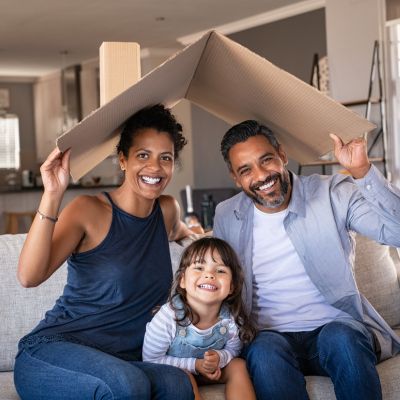 Home insurance is an essential expense – one that can often be pricey. You can lower your monthly recurring expenses by finding a more economical alternative for home insurance.
SmartFinancial can help you do just that. SmartFinancial's online marketplace of vetted lenders allows you to quickly shop around for rates from the country's top insurance companies, and ensure you're paying the lowest price possible for your home insurance.
Explore better rates
Will it affect your life insurance?
Recently, a rumor has been circulating online that a woman was told by her life insurance provider that if she were to die after receiving a COVID vaccine, her family wouldn't receive a death benefit because the vaccine is "experimental."
The insurance company in question, Manulife, has spoken out to deny the claims and clarify that the approved vaccines, which are not experimental, have no impact either on claims or on future coverage.
Another post went viral through Instagram, where a woman claimed her friend's aunt died from the COVID vaccine and her life insurance claim was denied.
Both posts have been pulled down from the social media sites for spreading false information, but the fears behind them are real.
As Americans have spent the last year coming to grips with a once-in-a-century pandemic, being on high alert has become the norm.
But with the rumors swirling, the insurance industry is keen to set the record straight.
Whit Cornman, a spokesperson for the American Council of Life Insurers, confirmed Factcheck.org in an email that life insurers do not consider whether a policyholder has received the COVID vaccine when determining whether to pay out a claim,
In reality, he adds, there are very few occasions where your life insurance company can deny your claim. The most common reasons involve policyholders lying or withholding relevant information on their applications.
So if you were honest during the application phase, you have nothing to worry about — provided you don't get sick before your policy clears the waiting period.
With that fear quelled, you can shop worry-free for an affordable life insurance policy to ensure your family will be covered if anything were to happen to you.
What about your other policies?
Most people think of insurance as something they have to get just in case. But if you just snapped up the first insurance policy you found, you may be overpaying by hundreds of dollars every month.
The best way to save yourself some money on your various insurance policies is by comparing at least three quotes before settling on an offer. But that process doesn't have to be as much work as it sounds like.
Once your health and life policies are squared away, why not use a quote-comparing site to automatically compare rates for other forms of insurance?
Finding a more affordable auto policy and homeowners policy could help free up another few hundred dollars in your budget every month.
With those concerns about the vaccines put to rest and all this extra money in your pocket, you may soon be on to more important worries like deciding how you should spend your surplus.
Sponsored
Unexpected vet bills don't have to break the bank
Life with pets is unpredictable, but there are ways to prepare for the unexpected.
Embrace Pet Insurance offers coverage for treatment of accidents, illnesses, prescriptions drugs, emergency care and more.
Plus, their optional wellness plan covers things like routine vet trips, grooming and training costs, if you want to give your pet the all-star treatment while you protect your bank account.