Pull your LexisNexis C.L.U.E. Auto report
If you suspect you might be paying too much for your auto insurance — regardless of your age and driving experience — JayTee suggests pulling your LexisNexis C.L.U.E. (Comprehensive Loss Underwriting Exchange) Auto report.
LexisNexis says C.L.U.E. Auto collects and reports up to seven years of auto insurance losses associated with an individual, and more than 99% of insurers writing automobile coverage in the U.S. provide claims data to its database.
C.L.U.E. Auto reports include policy information, such as name, date of birth and policy number; claim information, such as date of loss, type of loss and amounts paid; and vehicle information. Insurers use this report to help them write and price their policies — but it's not the only tool they use.
"Prior loss activity is and has been a very important consideration in the determination of premiums for insurance policies, but it is not the sole factor insurers use to underwrite and price insurance," a spokesperson for LexisNexis told Moneywise. "Various other factors are included in risk assessment and can vary by insurer."
But when JayTee pulled his C.L.U.E report, he claims there were "tons of inaccuracies," which may have resulted in insurers charging him more because that information suggested he was a higher-risk driver.
"There were vehicles and accidents and incidents and tickets that I have never been associated with," he said. "You can dispute that stuff with the credit bureaus. If you're tired of your insurance being high, higher than what it's supposed to be, pull that report."
In a follow-up video, JayTee explains how to do just that and shares an example of a letter viewers can use to help them kick off the dispute process.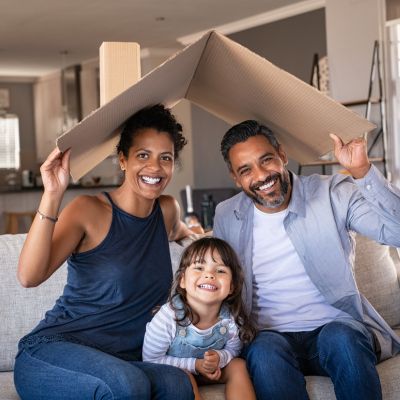 Home insurance is an essential expense – one that can often be pricey. You can lower your monthly recurring expenses by finding a more economical alternative for home insurance.
SmartFinancial can help you do just that. SmartFinancial's online marketplace of vetted lenders allows you to quickly shop around for rates from the country's top insurance companies, and ensure you're paying the lowest price possible for your home insurance.
Explore better rates
Data inaccuracies
This isn't the first time LexisNexis has been accused of including bad information in its reports on individuals.
A pair of stories written by NerdWallet in 2019 and reprinted by Newsweek cover multiple people who apparently suffered a similar fate — some of whom have sued the data broker.
When asked about concerns of inaccuracies and what the company does to mitigate them, the LexisNexis spokesperson told Moneywise: "A small number of consumers raise questions about their C.L.U.E. reports. LexisNexis C.L.U.E. is governed by the Fair Credit Reporting Act (FCRA), which includes meeting an accuracy standard.
"We have extensive experience within our Consumer Center, which includes: dispute intake, reinvestigation and resolution; providing LexisNexis Consumer Disclosure Reports (LNCDR); and processing consumer requests such as security freezes."
The company said drivers can visit the LexisNexis Consumer Portal to get the information maintained in the C.L.U.E. reports, or they can reach out at 1-866-897-8126. Drivers can then use this information to fact check their application when shopping for car insurance.
Only individuals with a prior claim in the last seven years could have a C.L.U.E. report, according to LexisNexis. If you don't have one, here are some other ways to reduce the price of your car insurance.
Cut your car insurance costs
When it comes to car insurance, it can pay to shop around. If your policy is about to renew and the cost has jumped significantly, you should consider getting at least three quotes from other insurance companies — just in case you can get a lower rate.
Drivers can shop online or get the help of a local insurance agent to find the best deals where you live — including the best rates for low-mileage drivers.
There are many discounts drivers can access to lower the cost of car insurance. For instance, there are insurers that will give you a discount if you have a claims-free or violation-free history and do not pose a big risk to others on the road.
Furthermore, long-time, loyal customers are often rewarded with special pricing, as are those who insure more than one driver or car and those who bundle their home and auto insurance policies with the same insurance company.
Sponsored
Unexpected vet bills don't have to break the bank
Life with pets is unpredictable, but there are ways to prepare for the unexpected.
Embrace Pet Insurance offers coverage for treatment of accidents, illnesses, prescriptions drugs, emergency care and more.
Plus, their optional wellness plan covers things like routine vet trips, grooming and training costs, if you want to give your pet the all-star treatment while you protect your bank account.