A simple way to save on your car insurance
Like many Americans who switched to fully remote or hybrid working situations due to the COVID-19 pandemic, @yourdashofashe's driving habits have changed significantly in the past few years.
The self-described "matcha martini mommy" said she "barely ever drives" anymore — but that wasn't always the case. Before the pandemic — when she got her car insurance policy with GEICO — she was wracking up the miles by commuting to work in an office five days a week.
In 2023, @yourdashofashe's car insurance coverage still reflected her pre-pandemic mileage, when in fact, she now feels like she only drives "10 miles a month (to and from the nail salon)."
So, the TikToker took a look at her policy and made one quick tweak that will save her $480 a year — a triumph at a time when many Americans are struggling to cope with the soaring cost of living.
"Today, I went in and edited my details of how many miles I drive annually. I'm not commuting anymore so it's significantly decreased," she explains on TikTok.
"And I just saved myself an additional $40 a month on my car insurance payment — that's how much it decreased."
Her video inspired other remote workers looking to save some dollars and dimes on their insurance. One commenter, who identifies as DT, wrote: "I just did this and it was SO easy. Saved $30!!"
To make this quick change with GEICO, you would have to "speak with [the] service department on reducing the mileage listed for your vehicle," a customer service rep told Moneywise. That can be done via the GEICO Mobile app, the website or over the phone.
You may have to prove your reduced mileage to your insurer before they'll cut some of your monthly costs. You can track your mileage manually by taking readings (and photo evidence) of your odometer on a regular basis. There are also plug-in devices and mobile phone apps that can track your mileage for you.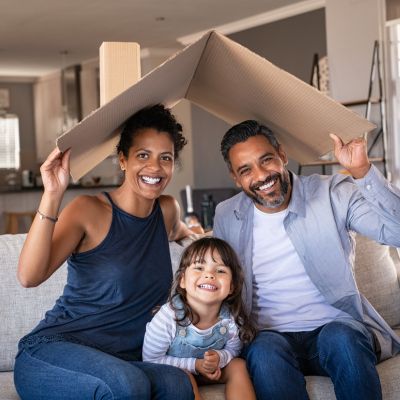 Home insurance is an essential expense – one that can often be pricey. You can lower your monthly recurring expenses by finding a more economical alternative for home insurance.
SmartFinancial can help you do just that. SmartFinancial's online marketplace of vetted lenders allows you to quickly shop around for rates from the country's top insurance companies, and ensure you're paying the lowest price possible for your home insurance.
Explore better rates
Why is mileage so important?
How much you drive is just one of the many factors that insurers use to determine the cost of your car insurance rate.
"If you drive back and forth on a long, daily commute to work or school, your rates may be higher than a person who drives their vehicle less or has a shorter commute," GEICO explains on its website.
"Generally, the more time and miles you put on your vehicle, the higher the chance you may be involved in an accident."
Also, the more you drive, the more wear and tear you put on your vehicle, which could impact its value in the event of an accident or theft. By knowing your annual mileage, insurers can better assess the risk associated with insuring your vehicle.
Some insurance companies will offer low mileage discounts — usually if you drive under 7,500 or 8,000 miles per year, which is about 21 to 22 miles per day.
Companies that don't advertise low-mileage discounts may consider your mileage when renewing your policy and deciding your new price — so it's always worth tracking your mileage and reporting it to your insurer.
Other ways to cut your car insurance costs
When it comes to car insurance, it can pay to shop around. If your policy is about to renew and the cost has jumped significantly, you should consider getting at least three quotes from other insurance companies — just in case you can get a lower rate.
Drivers can shop online or get the help of a local insurance agent to find the best deals where you live — including the best rates for low-mileage drivers.
There are many discounts drivers can access to lower the cost of car insurance.
For instance, most insurers will give you a discount if you have a claims-free or violation-free history and do not pose a big risk to others on the road.
Furthermore, long-time, loyal customers are often rewarded with special pricing, as are those who insure more than one driver or car and those who combine (or bundle) their home and auto insurance policies with the same insurance company.
If you're like @yourdashofashe and you barely ever drive, you may consider usage-based insurance or pay-as-you-go insurance, where you pay for the driving you actually do — not the driving your insurance company thinks you do.
As part of the process for this type of coverage, the insurance company will have a plug-in device or a mobile app that you would use to monitor your driving habits including how often and how far you drive, when you typically drive, and how safely you drive — and if the data gathered works in your favor, you could receive a discount.
Sponsored
Unexpected vet bills don't have to break the bank
Life with pets is unpredictable, but there are ways to prepare for the unexpected.
Embrace Pet Insurance offers coverage for treatment of accidents, illnesses, prescriptions drugs, emergency care and more.
Plus, their optional wellness plan covers things like routine vet trips, grooming and training costs, if you want to give your pet the all-star treatment while you protect your bank account.